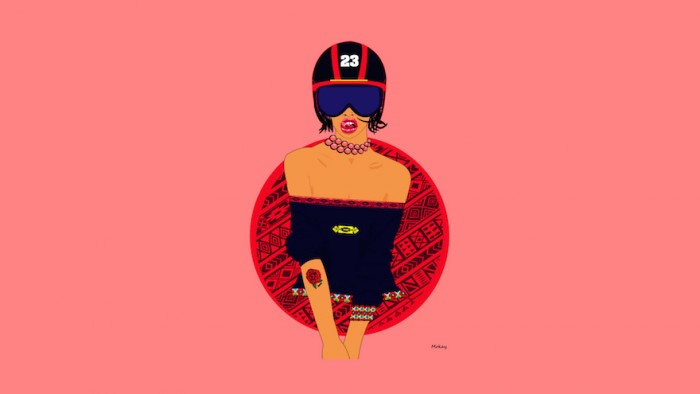 As the country's foremost design conference, it's only fitting that the new generation of talented South African creatives should find their feet as part of Design Indaba's Emerging Creatives programme. This year we've whittled down a list of 400 applicants to just 40 – architects, fashion designers, illustrators, furniture designers, jewellers and more – all of whom represent the cream of the crop in their respective sectors. Here, we take a look at the contribution each of our young creatives will make to their chosen sphere of design.
Conceptual and socially conscious architecture
Architecture is often used to solve problems and define the built environment. For design duo Max Melvill and Jamil Randera, architecture represents a way to define the skylines, culture, and history of South African cities. Their project, +NESS, takes accurately-drawn facades of different buildings and pairs them with expressive colour schemes that convey the character of the buildings we inhabit.
While Melvill and Randera look to define the spaces we currently occupy, Soweto-born architect Tshepo Duncan Mokholo is looking to the future. His work is characterised by social upliftment and his latest project, a fossil-fuel-free houseboat, is designed for a dystopian future.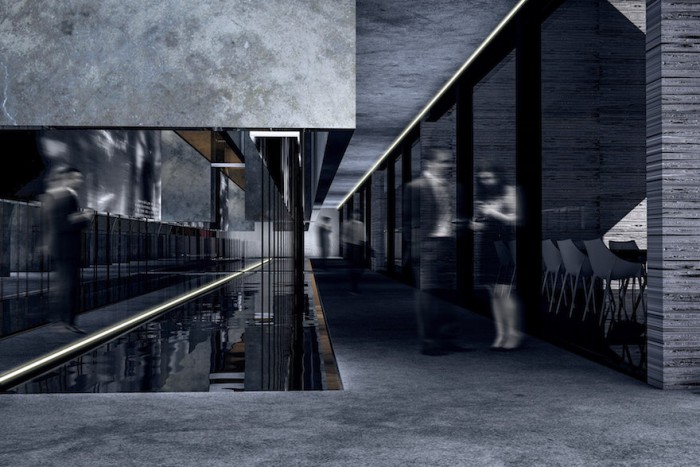 Another interesting approach to architecture is that of Jaun van Wyk. The young architect is known for his work both locally and internationally. His conceptual approach to design can be seen in his latest exhibition, Perspective, which considers architecture as the gathering of components that come together to mean more than the sum of the individual parts.
Not just jewellery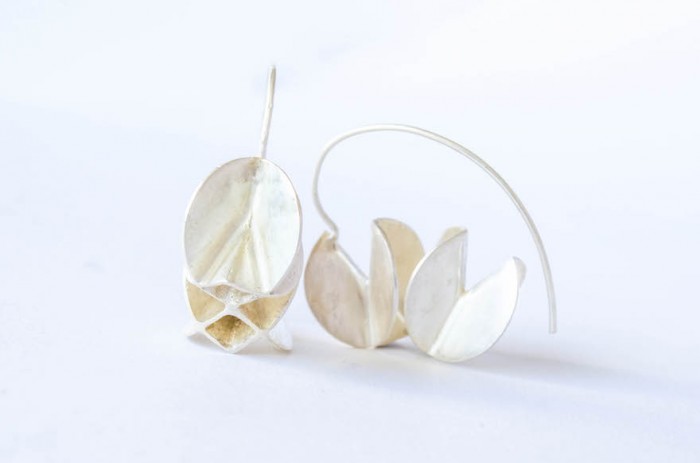 With an emphasis on self-teaching and alternative shapes, this year's jewellers draw inspiration from their travels as well as from their homes.
Stellenbosch University jewellery design graduate Maeve Roseveare's jewellery line Maev Rose is based on her travels in Asia. The delicate range is handmade using sterling silver, brass, semi-precious beads and silk ribbon to create the delicate pieces. Another handcrafted range belongs to Gisele Human: the full-time copywriter and self-taught jewellery designer's WAIF line is made from hand-cut, recycled brass. Each piece is inspired by the asymmetrical laws of nature.

Alternate forms and shapes are the inspiration behind Lynne Avis's ranges which draw on interesting periods in history including interesting periods in her own life. The Rhodes University graduate's brand, Obtuse disregards the ordinary shapes and functions associated with jewellery design.
The same can be said for Philisa Zibi, the founder and artist behind MA ART Jewellery. Her geometric jewellery brand from Sophiatown specialises in jewellery with "obscure geometric forms".
Another Stellenbosch University graduate, Madri van Zyl places her emphasis on the alternative in the materials she uses. Her brand, Iloni Jewellery, features unique pieces made using alternative techniques.
Cape Town-born creative Nondwe Nyathi draws her inspiration from the African continent. Her range, released under her brand Indwe Designs, has already been displayed in Qatar and is a regular feature in selected markets in the Western Cape. The beauty of Africa also informs Beryl Dingemans' designs. Described as "miniature works of art", Dingemans' pieces range from from elephant tusks, helicopter leaves and tribal shapes, to delicate geometric outlines.
Design for interiors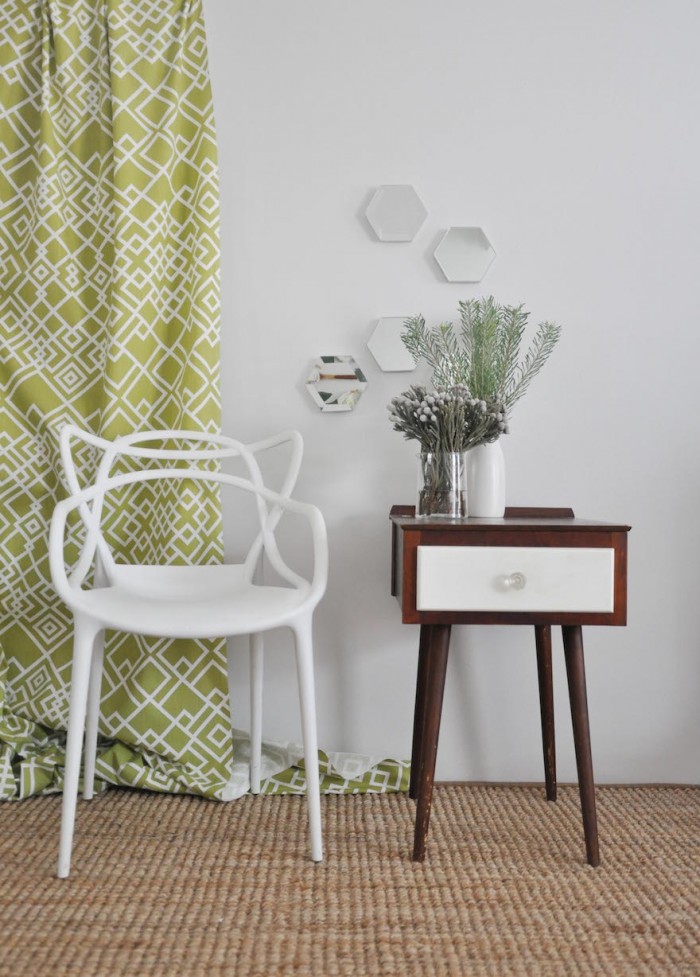 Interior design and furniture creation have long been considered the hobbies of the elite. But, Elle Kay Fabrics' founder Luhandra Vorstman has based her business model on the idea that beautiful modern prints should be accessible to all. Using an ethically-run mill in her hometown of Durban, Vorstman plans to extend her geometric range into two new upholstery fabrics and a wider product range.
Qualified interior designer and illustrator Jen McKenzie uses her talents at the homeware and artwork company Abide Creative. Her ethos is to design affordable designs which "create environments that aren't afraid of being significant and spaces that work as hard as the people who use them."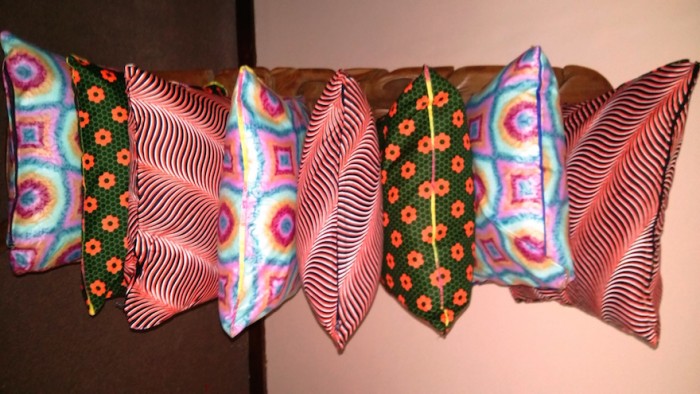 Another fabric and textile enthusiast, Fiona Mpungu founded Sankofa Creations, a company which uses carefully sourced African fabrics to design cushions, kaftans, kimono-style bathrobes, shawls, and more.
While Mpungu set her academic past aside to pursue her passion for design, Josie Hardy embraced her family history of carpentry to build her own company. Called BANC, Hardy's brand emphasises the need for community upliftment and collaboration.
Continuing down the path of socially conscious design, Seugnet Herbst, a qualified interior designer, draws her inspiration from the natural beauty of South Africa, with specific reference to shapes, curves and colours. Herbst plans to expand her endeavors into a social upliftment project, which will employ local women to manufacture her major project, a unique take on the beanbag.
Wood enthusiast Siyanda Mazibuko takes social awareness into every aspect of the furniture he designs. A number of his products are up-cycled or second-hand materials, and all the pieces are made from wood purchased from local suppliers.
More than textiles
Zinhle Nxumalo's fashion is not the simple, flat textile we've come to know. An aspiring fashion designer and social rights activist, Nxumalo's designs are made up of hundreds of intricately woven and braided lengths of fabric. Her work involves visiting high schools to deliver short talks in order to empower and inspire students through the realm of fashion.
Creative strategist Michael Rowlinson endeavours are focused on social entrepreneurship efforts. He recently founded the UMBALA baby blanket range. The African pattern featured on the blanket was designed by Rowlinson and for each blanket sold, a blanket will be donated to an orphaned child.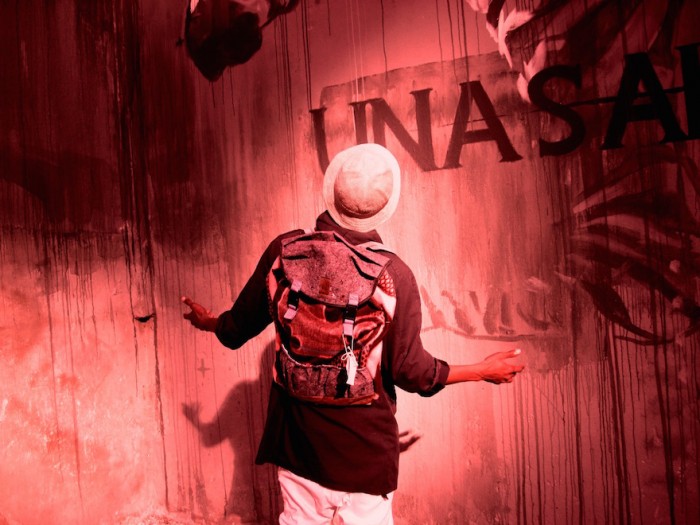 Another designer out to help is the founder of Unlearn Africa, Sibusiso Brian Mokhachane. The company creates beautiful and functional backpacks using Sotho blankets. Social issues have also influenced Bokang Lehabe. Hailing from rural North West, his work has been featured in magazine and TV shows.
Women are another focal point for this year's creatives with both Nkateko Odysseus Shirindza and Mbali Memela creations speaking to the modern African woman. Shirindza's eclectic and Africanesque fashion label, Arnreuby is well known for its clothing line inspired by African history and certain significant periods such as the 70's, 80's and 90's. Memela uses layered colours and prints to tailor her line to powerful, emotive women.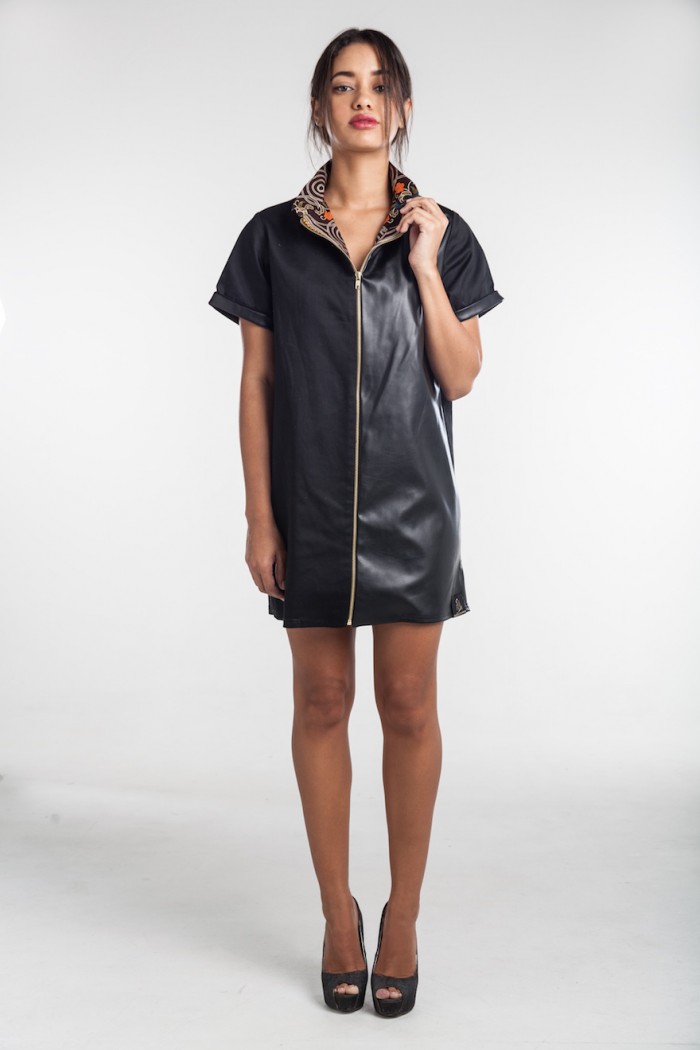 African influences can also be found in designs by Mieke Vermeulen and the duo, Cebisa Mafukuzela & Georgina Campbell. Vermeulen's company Bucolica specialises in handcrafted, minimalistic products spanning ready-to-wear garments and accessories as well as home and body products. For Mafukuzela and Campbell, their connections to their own unique lineages birthed CROSS.CULTURE. Their creations combine celtic patterns and traditional methods of textile creation, fused with Masai and Herero fabrics to create Afro-Euro designs in a refreshing way.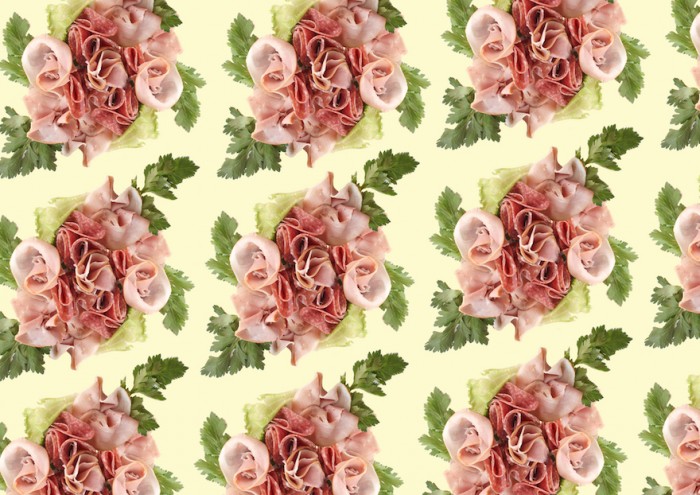 Comfort and culture are important for designers Alexia Hechter and Helé de Beer. Inspired by her mother's wool duvet business, Hechter founded WOL, a range of humble, relaxed sleepwear created using the comfortable and natural properties of organic wool. De Beer uses her work to speak to her own cultural contemporaries. The prints on her textiles feature seemingly attractive shapes, but if one were to look a little closer the patterns are made up of things that can be considered gross.
Textile designer Megan Smith also taps into the quirky with her range of accessories. Smith screenprints textiles that are designed and printed by hand in her Cape Town studio, using 100 per cent locally sourced natural cotton and linen cloth.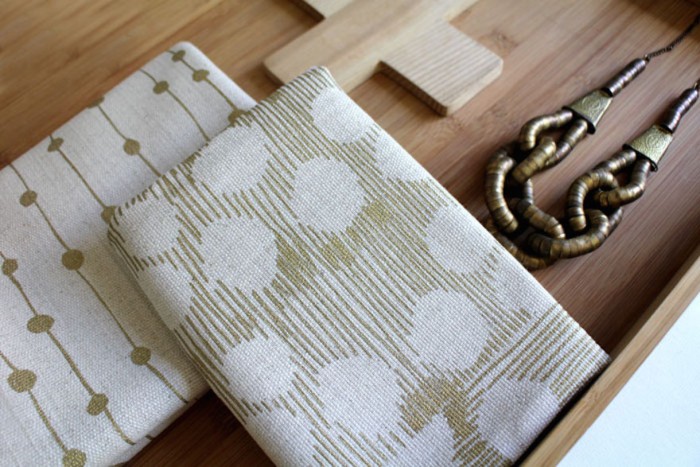 A new wave of digital art
Illustration and photography are like a peek into the mind of the creative. For Ishaarah Arnold the modern way to create digital art moulds seamlessly with the traditional. All her illustrations are originally drawn on off-white Moleskine sketch pad paper before they are enhanced and printed as limited edition pieces on 115gm Munken smooth uncoated paper.
Illustrator Koba Nieuwoudt taps into human nature to inform her drawings. With a focus on nature and the reinvention of herself and her work, Nieuwoudt creates colourful, fun and functional product line, including textiles, mugs and other objects and accessories. Recent graduate from Ruth Prowse School of Art in Woodstock, Cape Town, Carla Latsky uses her work to breath life into the mundane. Steeped in the traditional, Latsky's products include miniature watercolour paintings, embroidered pieces, prints, illustrations and much more.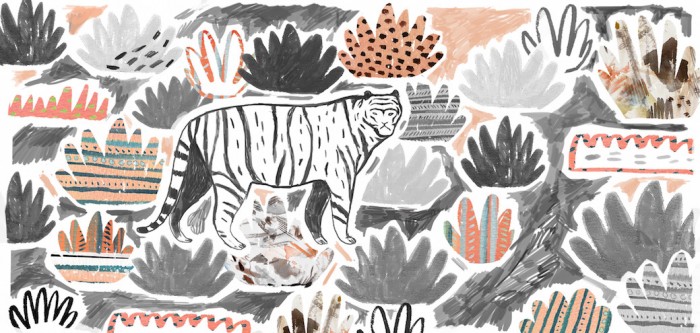 Pictures, even when not drawn, can still explore the complexities of life. Jamie-Lee Matthews' Project Life Lines is a series of portrait photographs, enhanced with lines and organic shapes, which explore the marks left on a person's face by their life experiences.
With a slightly quirkier take on life, illustrator Helen Borg's work questions and mocks the pleasures, emotions, and perceptions of people within today's society. Her provocative designs are featured on a range of tote bags.
A place can be as inspirational as a feeling to most creatives. Johannesburg-based illustrator Monde Mabaso's designs are inspired by his city. They can be found printed on various items, including cotton shirts, mugs, five-panel caps and much more. The street culture of the largest city in South Africa has also inspired Phendu Kuta. Her new online South African youth culture magazine called Unlabelled strives to showcase authentic South African street fashion and style in a hip and edgy way. Illustrator Amy Slatem's work is inspired by her early life on a farm outside Dordrecht in the Eastern Cape, South Africa. Primarily hand-drawn with ink, Slatem's illustration-based products are also meant to allow the buyer the opportunity for their own creativity.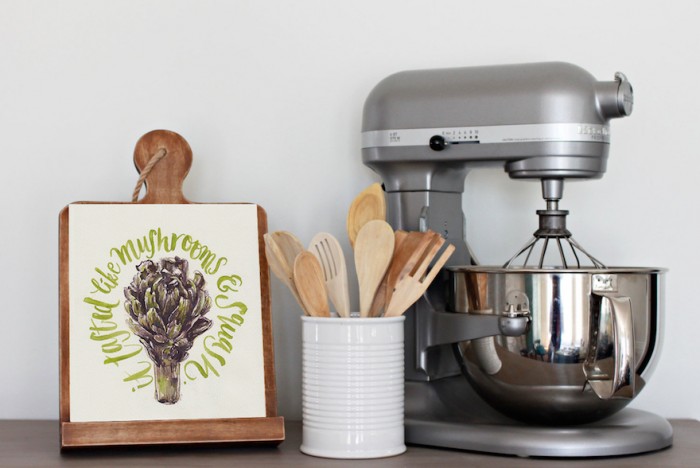 For illustrator Moeketsi "Mokay" Lebakeng art is used to tell heroic tales about African women. Lebakeng also aims to create mobile and desktop platforms that could have an impact on the daily lives of Africans. Also interested in the African story is Galerekwe Maimane, whose work attempts to archive how black South Africans see themselves. Her latest project, "totamma" consists of four short films, and they centre on and contrast the voices of the older and younger generation.
Crafted by hand
Breaking the mould of contemporary art, Danielle Clough uses scavenged items to create unique embroidered artworks. Similarly, fine art graduate Abongile Gwele creates one-of-a-kind pieces using African wax cloth and copper wire despite the range of materials available to her. Her brand, Apples and Oranges, is a unique take on Africa and its fashions.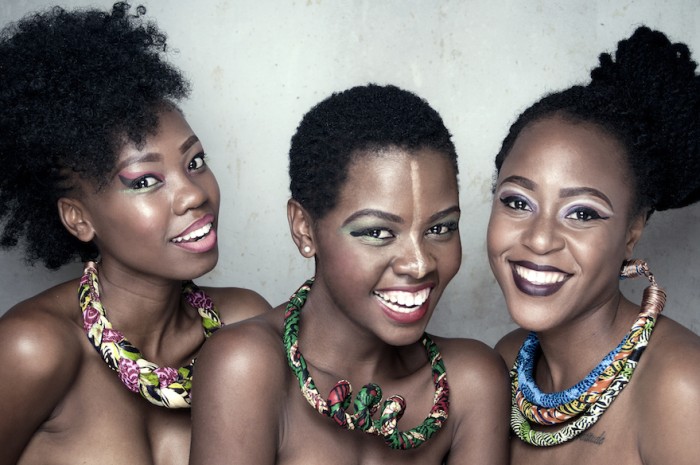 Architect Dhiantha Achary's work is made to order and personalised to the user's personality. Her shoe designs started as a personalised gift to family and friends but soon grew in popularity. Looking to inspire the greater community, ceramics designer Sikho Mququ designs wheel thrown and sculptured items. He shares every skill he has with the community of Duncan village in East London, in the Eastern Cape.