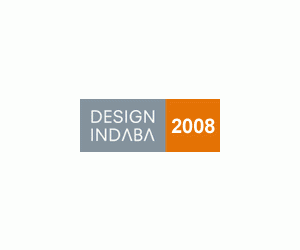 In 2008, the Design Indaba Conference was sold out for the fourth year running. Two weeks before the event, the continued demand from local creatives encouraged the opening of the Young Designers Simulcast to professionals. Nonetheless challenged by having to restructure its event to have Expo followed by Conference, Design Indaba decided to see it as a strategic growth point.
Making a case for South African Design Week, Design Indaba stretched its arms beyond the Cape Town Convention Centre to touch the whole city. Besides the traditional Conference, Specialist Indabas, Simulcast and Expo, Design Indaba presented an exhibition by Paul D Miller at the Michaelis Gallery, showed the cult-hit Helvetica at the Labia, took over Madame Zingara's for a night, had a Design Indaba party bus connecting revelers between The Assembly and Roosevelt, the Design Journalism Workshop, and welcomed the world to witness the first phase of the Design Indaba 10x10 Low-Cost Housing project.
The Design Indaba 10x10 Low-Cost Housing Project challenged international and local architects to come up with affordable, attractive and innovative responses to the urgent need to house the urban poor. The first qualifying solution came from Luyanda Mpahlwa of MMA Architects. In 2009, Design Indaba will oversee the completion of 10 such houses in Freedom Park, a township in greater Cape Town.
Event Information

Event Information

Tuesday, 26 February, 2008 - 22:00

to

Thursday, 28 February, 2008 - 22:00

Venue:
More About Design Indaba Conference 2008
Pages