Each year Design Indaba, in collaboration with the Department of Arts and Culture, drafts the latest crop of Cape Town's budding creative minds to form part of the Emerging Creatives platform. This is an annual opportunity for young designers who might not have much exposure in the industry to get a leg up and hit the ground running in their careers.
At the Design Indaba Festival, we showcase their work in an exhibition that's on for the duration of the Conference. 40 of our Emerging Creatives from around the country are given the opportunity to exhibit at the festival in Cape Town to rub shoulders with established designers and like-minded newcomers to the scene.
See the raw talent of these students and entrepreneurs as they blaze their own trail into each design province, starting with...
THE FASHION VIRTUOSOS OF TOMORROW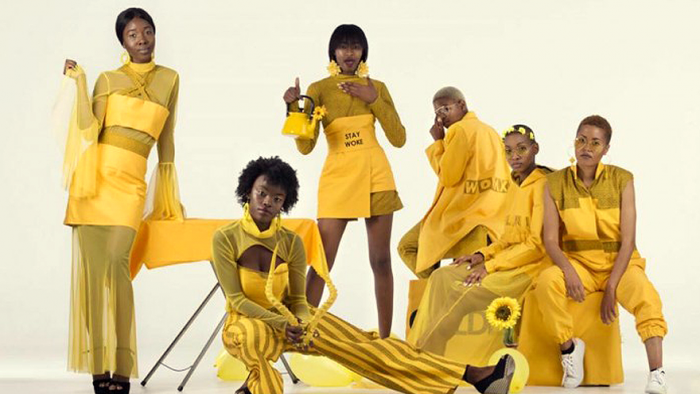 Merging contemporary style with traditional textiles, Refiloe Mapitso Thaisi weaves historic African culture into elegant swimwear garments. Passionate about the aesthetic and subculture of Umswenko, Wandile Leeu uses traditional ethnic fabrics to create modern, street-inspired casual wear. Shelley Klopper, on the other hand, makes bespoke leather accessories perfect for any season.
Having made her debut at South Africa Fashion Week 2017, Tshegofatso Sithole produces women's clothing inspired by music, the natural world and her rich African heritage. Ra'eesah Hoosen takes a similar view on the importance of ancestry in creating beautiful clothing – in addition to her branding design chops. All about taking his success in the fashion world to the next level, Sakhile Cebekulu recently showcased his first collection at Mercedes-Benz Fashion Week. Thandazani Nofingxana has similar ambitions – a multidisciplinary artist who creates every facet around his brand in addition to his stylish garments.
Shelley Mokoena is a talented garment creator with a fierce mind for business – her brand started life as a thrift shop but went on to produce its own unique clothing line. Eager to make a real-world difference in the lives of people, Balini Naidoo is creating an easily accessible line of clothing for the visually impaired using braille. Traditional fabrics, the celebration of black women and social commentary come together in Ntombegugu Peteni's unique designs. Passionate about the underrepresented role that styling plays in the commercial fashion world, Didintle Ntshudisane makes it an art in and of itself.
HUMAN CONNECTION THROUGH GRAPHIC DESIGN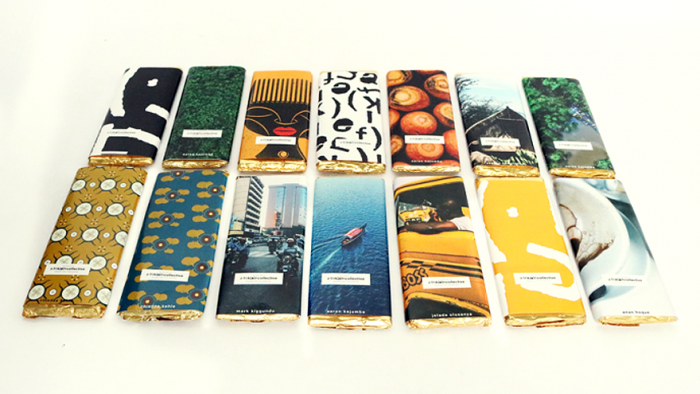 Thabang Rampai is a multidisciplinary designer with experience in creating comic books, animation, illustration – all unified by the desire to tell local stories. With a background in drawing and artisanal craft, Imile Wepener is now gaining exposure for his multimedia techniques and manipulating artworks further on-screen with digital tools. Max Bauer, on the other hand, is eager to change the print-making game with unique illustrations that are mostly monochromatic.
As a self-professed social activist in designer form, Thaakierah Abdul experiments with type and image to create striking compositions that are informed by her heritage and life as a young South African woman. Ssanyu Sematimba's work, however, sits at the crossing between fashion, photography and graphic design as she aims to break intercontinental boundaries visually. Xolisa Sibeko creates culturally-mindful poster designs and isn't afraid of taking a stand on complicated matters through art. Eager to tackle the business side of creativity, Sonwabo Valashiya creates detailed illustrations are inspired by a myriad of sources across the African continent.
THE MINDS BEHIND THE SPACES WE LIVE IN
Tshepo Sealetsa's creative vision lies at the intersection between spatial design and interior architecture, as he aims to become the next big name in building design. Similarly, Tyler Yeo uses design to solve practical problems – he enjoys figuring out complex structural problems for the benefit of society. Keen to put his knowledge of photography and graphic design into action, Minenhle Ntuli aims to take the architecture industry by storm and design new interior spaces.
CERAMICS THROUGH A MODERN LENS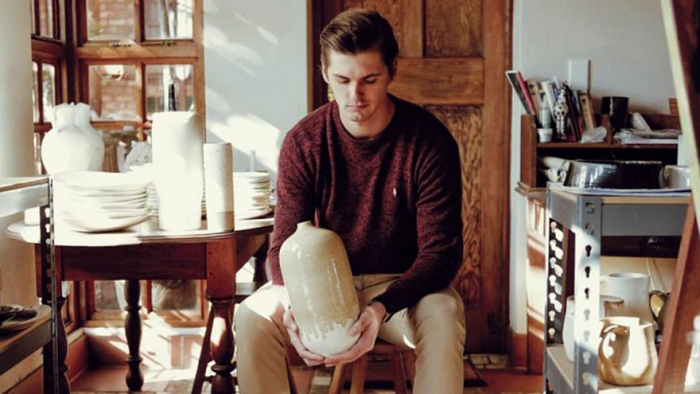 Moving to the world of clay and sculpture, Sarah King creates ceramics that are unified by the contrast between order and chaotic forms. Duma Mtimkulu specialises in handmade vessels too and aims to uplift township communities with skills and knowledge by teaching the craft to kids. Keen to spread his wings across the pond, Jona Schilling aims to take his own ceramic style to the international stage.
RETHINKING THE PRODUCTS WE USE
Industrial design student George Gibbens is keen to create new household products that have a greater societal impact based on the challenges we face today. Tyla Stallbom's entrepreneurial spirit has already resulted in one of her designs being produced at large – now she's branching out. Inspired by female artists, Kayla Shaban created her innovative homeware brand which represents her quirky and charming style. Working to reinsert African aesthetics across a number of design categories, Sifiso Shange creates products that exemplify his Afri-Modern design thinking.
VISUAL ARTISTS WHO SPEAK BOLDLY WITHOUT WORDS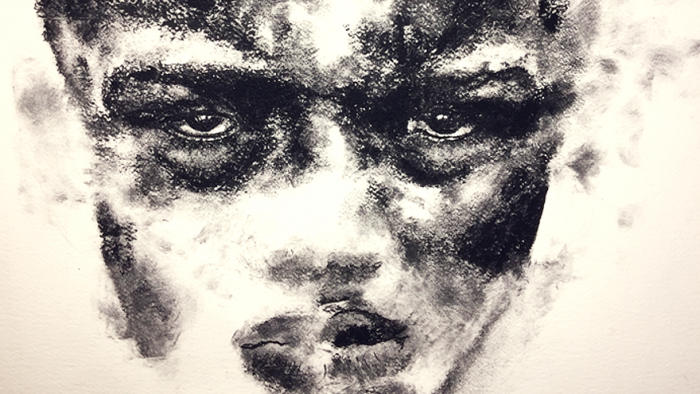 Neo Mahlangu is a designer who plays on the boundary between socially aware fine art and stylish digital creations while Sizwe Mbiza creates art that is an interpretation of what it is like to be a millennial in modern Africa. Masonwabe Ntloko, on the other hand, is interested in authentic African ideas brought across in modern, unorthodox ways by combining the lines of simplicity and elegance.
Playing on the boundary between photography and illustration, Neliswa Mpungose finds inspiration by connecting two of her favourite things: coffee and design. Jessica Middleton is changing the image-making game with handmade illustrations and 3D-drawing techniques. Stephanie Mzee is a thoroughbred photographer, keen to take on inequality in the media through art. Eager to change the way we think about youth and culture, Kgaugelo Rakwale creates experimental reverse white and black photography that reveals her philosophies.
BREAKING THE MOLD BETWEEN INDUSTRIES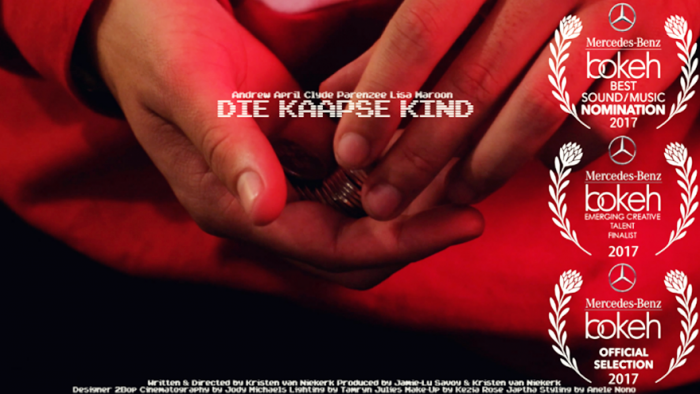 Kristen van Niekerk has a background in visual art which informs her director's eye now as a firebrand young filmmaker. Leah Bessa, however, has got the scoop on what we'll be eating in a few years. This food designer is modernising the consumption of insects. The work of Nickita Mesela represents an interesting take on sound design and audio-visual experiences by breaking the norms of the Cape Town nightlife. Need to add some new bling to your life in 2018? Furniture and jewellery designer Tiaan Beukes has got you covered with his innovative metal techniques, while Shamara Brenna is a socially-aware product designer whose dolls are not only adorable but speaks to a greater part of Africa.