Emerging Creatives 2018

Design Indaba presents the Emerging Creatives Class of 2018 in an exhibition that showcases the talents of our local rising design stars.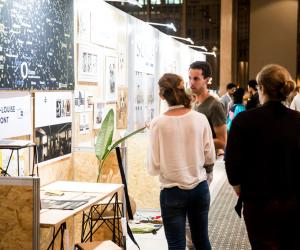 Supporting the next generation of creative talents and providing young designers a platform has become integral to the Design Indaba platform. It's the driving tenet of the annual Emerging Creatives programme.
Together with our partners at the Department of Arts and Culture, we curate 40 top rising stars in the creative industries, from young designers to recent graduates in any creative discipline.
At the annual Design Indaba Festival, we showcase their work in an exhibition that's on for the duration of the Conference and open to the public over that week. 40 of our Emerging Creatives from around the country are given the opportunity to exhibit at the festival in Cape Town, and an additional 10 young designers exhibit at a satellite exhibition in Johannesburg.
Support local talent and visit the Emerging Creatives 2018 exhibition between 21 February and 23 February 2018. Our young designers will be at the festival too and available for a meet and greet at their exhibition stands.
Event Information

Event Information

Wednesday, 21 February, 2018 (All day)

to

Saturday, 24 February, 2018 (All day)

Venue:
More About Emerging Creatives 2018