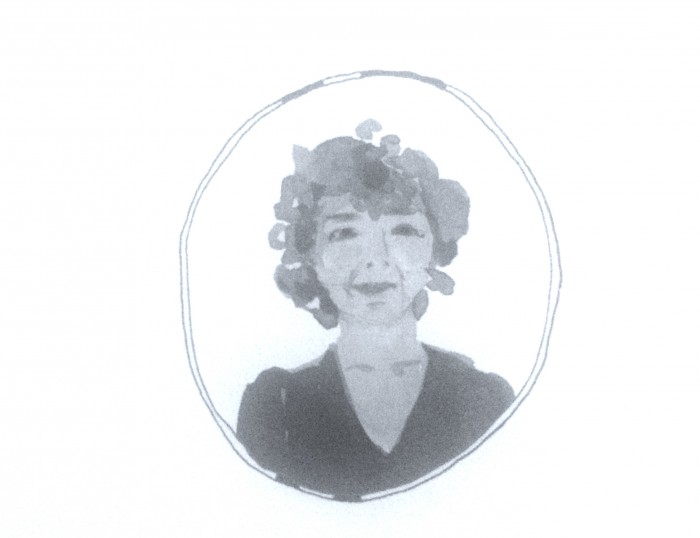 Julie Lasky. Image: Katrin Coetzer.
A piece of advice once offered by Eleanor Roosevelt is to do one thing every day that scares you. In 1997, I did something so terrifying I was able to subsist on the fear credits for many cautious months. I flew to South Africa, a country I had only heard about, on a continent I had never seen, to deliver a lecture at a conference called the Second International Design Indaba.
At that point in my career, I was managing editor of the graphic design magazine Print in New York but had done precious little public speaking. Nor did it help my sagging confidence that I was admitted to the stage only as the replacement for the editor of the typography magazine U&lc.
To make matters scarier, I was invited with the understanding that I would write an article about the state of South African graphic design after I had undertaken a week-long tour of studios and ad agencies in Johannesburg, Durban, and Cape Town. Of course, the state of South African design in 1997 was intimately connected to the state of South African business and culture, so on top of everything else I found myself, three years after the election of Nelson Mandela, reporting on an industry in radical transition.
I called the article "Learning from Madiba" in reference to what I described as Mandela's "brightly patterned shirts that make him a walking vernacular design statement. The look is neither East nor West nor First World nor Third World nor even subequatorial." Like the multicolored South African flag, the shirts were all-inclusive and accessible. I saw them as a potent symbol in a country that was grappling for a new visual language.
"In the New South Africa," I wrote, "many designers are rebelling against the 'Eurocentrism' of marketing strategies – the direct translation or unadulterated appeal of American and European values and imagery. Nike and Michael Jordan are deities here, too. And it is still possible to see images of colonial South Africa – Bushmen, lions, grass huts – on brandy packages designed for export. More subtle and pervasive are the ocher and brown tones and geometric patterns that signify some generic concept of 'Africanness' though they relate to no particular indigenous style."
Trembling in my platform sandals, I spoke at the Indaba about the digital marvels and nightmares wrought alike by contemporary technology. I was tired of hearing designers proclaim – as they often did in those days ­­­­– that the computer was nothing but a tool.
I remember showing the farthest edges of the avant-garde that a 1990s American corporate clientele would sanction (there must have been a fair amount of David Carson among my slides). And I lingered over the ethics of photomanipulation. A very satisfying gasp erupted when I showed, side by side, the infamous Time magazine portrait of O.J. Simpson, darkened in Photoshop, and the same mug shot as it appeared, unretouched, on the cover of Newsweek.
Not that I had anything to teach hyper-wired South Africans about technology. Quite the contrary. While visiting the online agency Electric Ocean in Cape Town, I was introduced to a website that had been launched by a Seattle-based company called Amazon.
Yes, I saw it there first.
I have been indebted to South Africans for enlarging my universe ever since. Garth Walker, who took me on a tour of Cape Point that first visit, introduced me to the work of Pieter Hugo, Mikhael Subotzky, and Peet Pienaar, all of whom I published as editor of other magazines. I've returned to Cape Town three times over the past fifteen years and continued building my database of South African talent: Greg and Roché Dry, Marisa Fick-Jordan, Heath Nash, Amanda Laird Cherry, Luyanda Mpahlwa and Richard Hart, to name a very few. When I left print journalism to edit a website about design and social change, I found potent material in the mosaic Rock Girl benches overseen by Lovell Friedman and in the socially minded inventions of XYZ Design.
Cape Town is a long way for a New Yorker to travel for overdue cultural insights but the payoff is tremendous. There is particular pleasure in cracking open a fresh experience, whether it's a first sighting of a William Kentridge canvas (South African National Gallery, 1997) or a first live performance by Hugh Masekela (CTICC, 2010). It happened last year when I saw Laduma Ngxokolo's sweaters, with bright patterns based on Xhosa initiation rites. They were electrifying, which is not to say terrifying.
This article was originally commissioned for Where It's At, a Design Indaba publication created in collaboration with Richard Hart and disturbance design published in 2012.