Beauty is a deeply subjective – even divisive – experience. What makes something "beautiful"? Does it lie in the aesthetics? The function? The thoughts or feelings it evokes? Whatever your answer, the notion is one that deserves to be considered and questioned.
What is MBOISA?
Every year, Design Indaba invites South Africans to think of how they define beauty and cast their votes to determine what represents that idea in our country. There are 10 nominations chosen by influential cultural commentators in South African culture. They are given wide parameters to determine their nomination and encouraged to think laterally about the concept of beauty. Past nominations have included street art, buildings, furniture, technology, film and even packaging. The MBOISA winners have ranged from the Boomslang at Kirstenbosch and the Nested Bunk Beds by Y Tsai, to the fashion film Steam 1886 by Adrian Lazarus and the Condom Applicator by Roelf Mulder.
For 2016, the public debate is going to get louder than ever. For the first time, MBOISA will be travelling the country starting at Rosebank Mall in Johannesburg, then moving to Gateway Mall in Durban, and ending at the V&A Waterfront in Cape Town. The public can vote for the object they feel signifies beauty in South Africa.
Voting closes 19 February at noon. Vote online or by SMS below.
Exhibition dates
Rosebank Mall, Johannesburg: 12 to 18 January 2016
Gateway Theatre of Shopping, Durban: 26 January to 2 February 2016
V&A Waterfront, Cape Town: 8 to 22 February 2016
Meet the nominators & nominees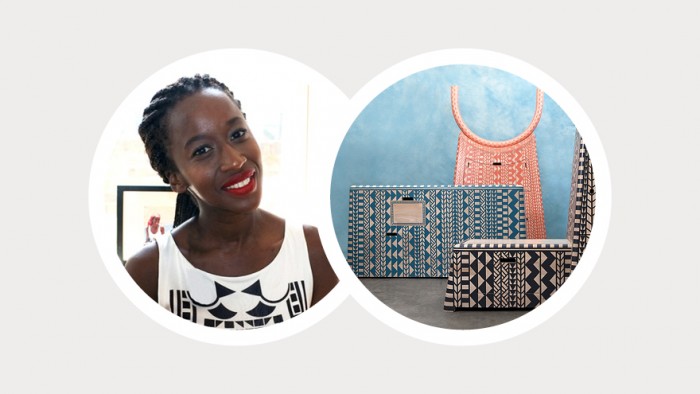 Sindiso Khumalo, a fashion designer whose label focusses on sustainable contemporary textiles, has nominated the Kassena Town Cabinets by Dokter & Misses. The three cabinets are shaped to resemble mud buildings that together form a "village" of cabinets. Doktor & Misses created the set to look like a small West African town and are hand painted with Kassena-inspired patterning. [To vote SMS MBOISA+KESSENA TOWN to 40619 at a cost of R1.50 per SMS]
Katlego Maboe, singer, songwriter and television presenter, has nominated the See-Saw-Do social enterprise. The project uses creative injections to transform and enliven classrooms for underprivileged children. This affords them a stimulating environment, which is more conducive to learning. [To vote SMS MBOISA+SEE-SAW-DO to 40619 at a cost of R1.50 per SMS]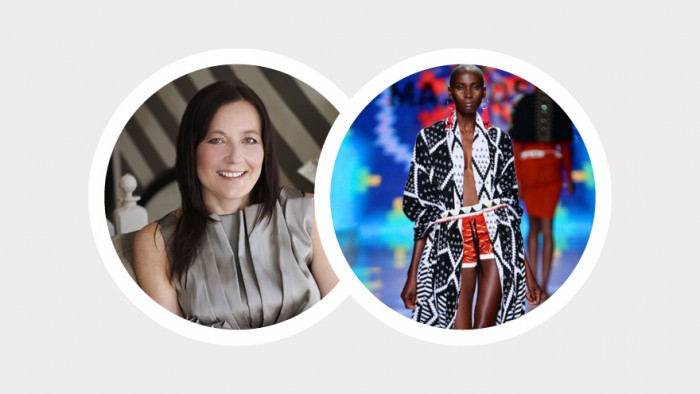 Tracy Lee Lynch, the design, décor and styling guru, nominated the Shawl by Laduma Ngxokolo. The Xhosa beadwork-inspired patterns that Laduma translates onto his knitwear have become iconic pieces of fashion from South Africa. His shawl has already been paraded on international catwalks. [To vote SMS MBOISA+LADUMA SHAWL to 40619 at a cost of R1.50 per SMS]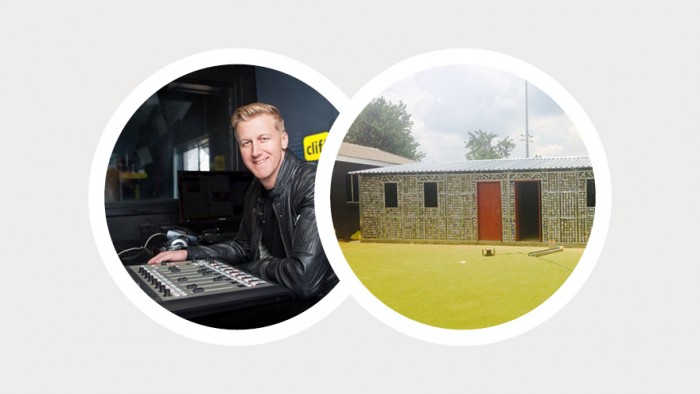 Gareth Cliff, well-known radio and television personality and founder of CliffCentral, has nominated the Bottle 2 Build school initiative. The project's primary aim is to tackle South Africa's shortage of classrooms by upcycling plastic water bottles to form the "bricks" needed to build the infrastructure for new schools. [To vote SMS MBOISA+BOTTLE 2 BUILD to 40619 at a cost of R1.50 per SMS]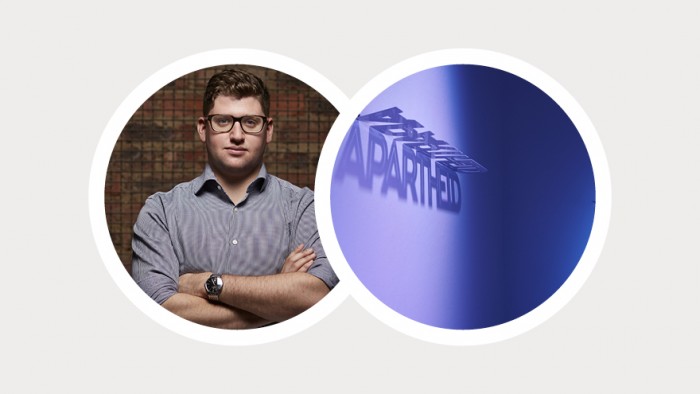 Director of the Museum of African Design in Johannesburg, Aaron Kohn has nominated Haroon Gunn-Salie's first solo exhibition, History After Apartheid. The exhibition focusses on contemporary South Africa and the struggle for social economic justice. Using colour and light, the exhibition sparks debate and dialogue on resistance movements and riot control. [To vote SMS MBOISA+HAROON to 40619 at a cost of R1.50 per SMS]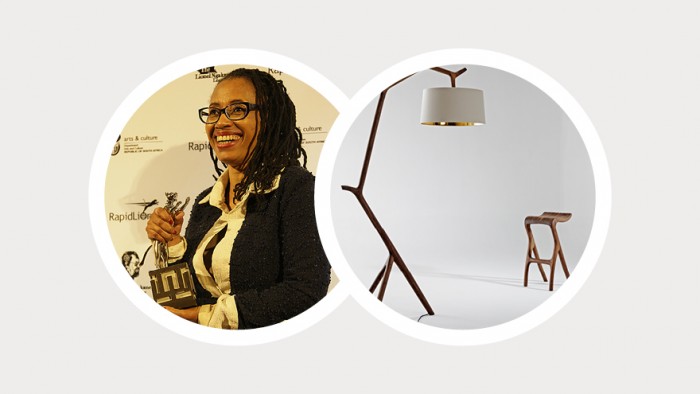 Chief Director of Cultural Industries at South African National Department of Arts and Culture, Lindi Ndebele Koka, has nominated the Umthi Hanging Lamp by Meyer Von Wielligh. The inspiration behind the lamp was to take processed wood back to its natural form and appreciate the material in light of its origin. The Umthi Hanging lamp was then designed to resemble the organic lines of tree branches. [To vote SMS MBOISA+UMTHI LAMP to 40619 at a cost of R1.50 per SMS]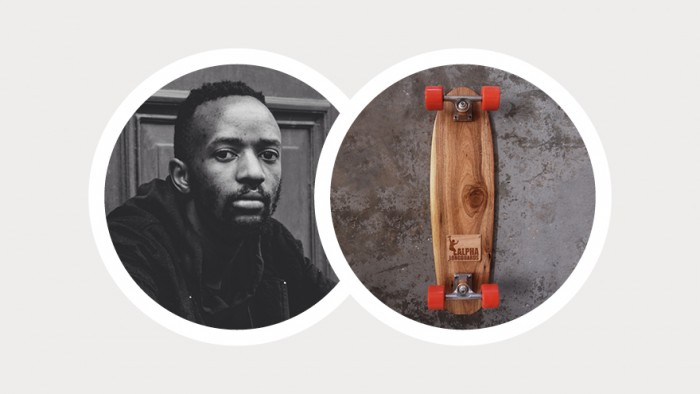 Dillion Phiri, founder and creative director at Creative Nestlings, has nominated a skateboard created by Kent Lingeveldt. Every board that leaves the Alpha Longboards workshop is hand cut, shaped, sanded and finished by the founder himself. Each board is unique and many are custom artworks. [To vote SMS MBOISA+LONGBOARD to 40619 at a cost of R1.50 per SMS]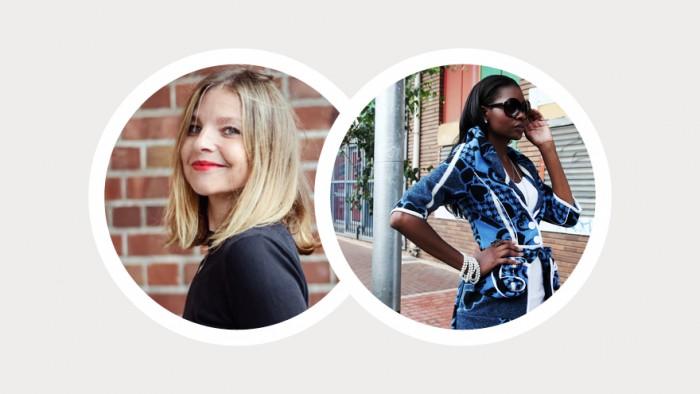 Emilie Gambade, the editor-in-chief of ELLE South Africa, has nominated the Basotho Blanket Classic Starburst Coat by Thabo Makhetha. The Starburst jacket is a classic piece from Thabo Makhetha's range of garments inspired by the Basotho people. The Coat is a modern interpretation of this traditional South African culture. [To vote SMS MBOISA+STARBURST COAT to 40619 at a cost of R1.50 per SMS]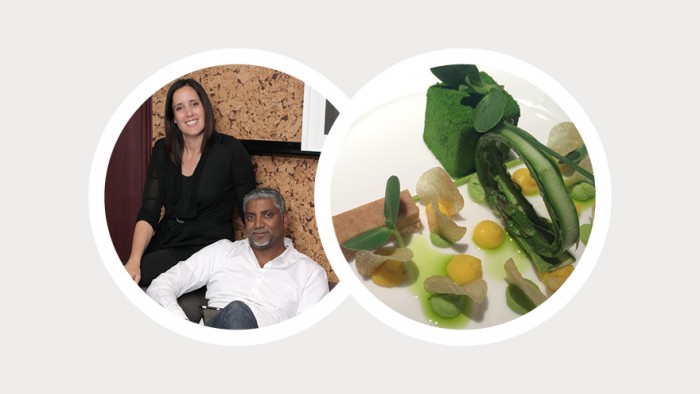 Veejay Archary & Marisa Holley of Black Africa Group nominated a vegetarian dish created by Candice Philip, a renowned chef at the Five Hundred Restaurant at the Saxon Hotel. Candice prides herself on her ability to use strange flavours to create unexpected journeys. She has recently created an innovative vegetarian dish that began with a simple pea. Using peas, wasabi, lemon crème and parsnip fudge, she turned peculiar combinations into a well-rounded taste experience. [To vote SMS MBOISA+VEGETARIAN DISH to 40619 at a cost of R1.50 per SMS]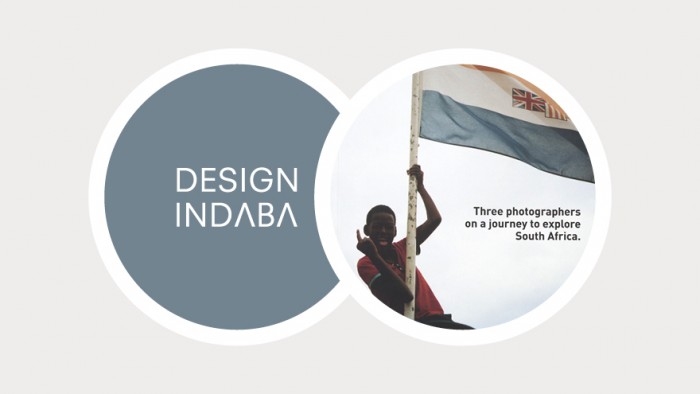 The team at Design Indaba, the publication and festival that celebrates the power of creativity to create a better world, has chosen for their nomination the Twenty Journey book. The book was created by three South African photographers who set out to visually document the country 20 years into democracy. Sipho Mpongo, Wikus De Wet and Sean Metelerkamp have told the story of a new South Africa through their compelling photo series. [To vote SMS MBOISA+TWENTY JOURNEY to 40619 at a cost of R1.50 per SMS]
Every day this week, we will be releasing the stories of each of the Most Beautiful Object Nominations and you will have the opportunity to visit the exhibition if you are in Johannesburg, Durban or Cape Town.
Remember to vote for the object you feel should be considered the country's most beautiful – in whatever way you choose to translate the concept of beauty.
SMS competition rules
MBOISA SMS lines open 8 January 2016 and will close on 19 February 2016 at 12:00 (noon). The winner will be announced at Design Indaba Conference on 19 February 2016.
SMSes cost R1.50 per SMS
To submit your vote for MBOISA 2016 SMS "MBOISA" + the keyword to 40619
The objects' SMS keywords can be found alongside each object at the exhibition or online at designindaba.com/mboisa
You may vote as many times as you like. However, no "bulk" SMSes will be allowed.
Design Indaba may at its sole discretion decide that any entry is not eligible due to the nature of the content of the entry.
Entries or SMSes containing language or other content deemed inappropriate by Design Indaba will be considered ineligible.
The final winner will be verified and announced on 19 February 2016. Winners cannot be disputed.
Watch the Talk with Issa Diabaté