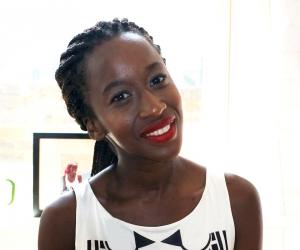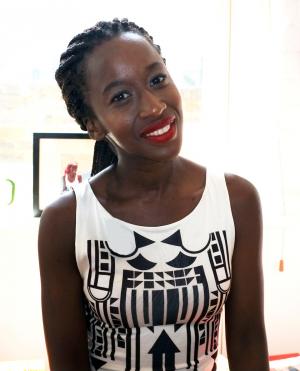 Speaker
Born in Botswana and raised in Durban, Sindiso Khumalo studied architecture at the University of Cape Town before moving to London to work in the offices of architect David Adjaye. She went on to study a Masters in Design for Textile Futures at Central St Martins College of Art and Design, graduating with distinction. In February 2012, Khumalo launched her eponymous label off the back of the Elle New Talent competition, of which she was a finalist.
The Sindiso Khumalo label focuses on sustainable contemporary textiles. A self-confessed "textile nerd", she has developed a complex graphic language that draws upon her Zulu and Ndebele heritage and is influenced by the Bauhaus Movement and Memphis Movement. Over the past two years, Khumalo has worked with NGOs in various parts of South Africa in developing a line of sustainable textiles for her womenswear collections.
Her work has been showcased in the "Africa Is Now" exhibition at Design Indaba Expo 2014, at the Royal Festival Hall in London and the Smithsonian Museum of African Art in Washington, D.C. Her label has also been featured in Vogue magazine, The Financial Times and Elle.