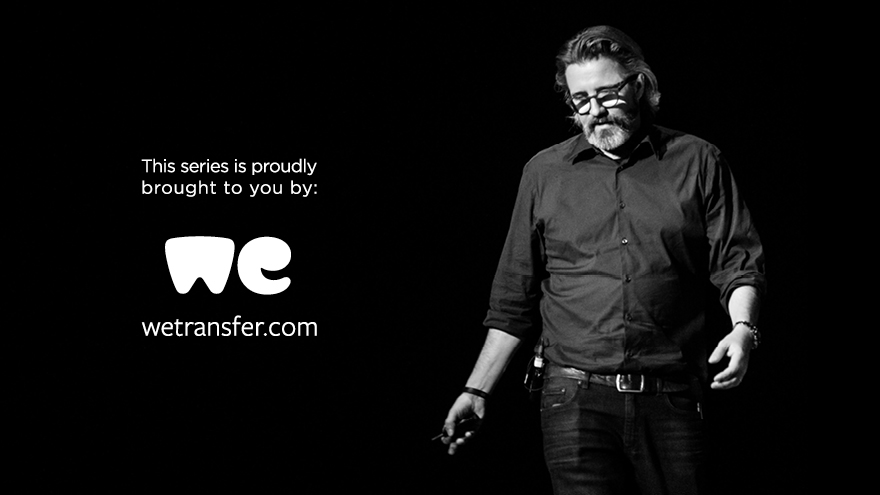 OUR SECOND DESIGN DISPATCH, FROM OUR IN HOUSE MEDIA PARTNER, ASHLEY JOHNSON FROM PENTAGRAM.
Examining some of the performances and presentations of Wednesday, this dispatch considers the themes that surfaced on stage and identifies some of the connections and points of resonance between the festival's speakers.
On Day 1, established and emerging designers alike were particularly interested in three areas that give context to our lives, shape what it means to be human and determine how we navigate and interpret our world:
Elemental
Many of Wednesday's speakers shared work that attempts to harness the elemental forces that have always exerted power over human beings: the sun and its opposite, darkness; volcanos and their catalyst, time.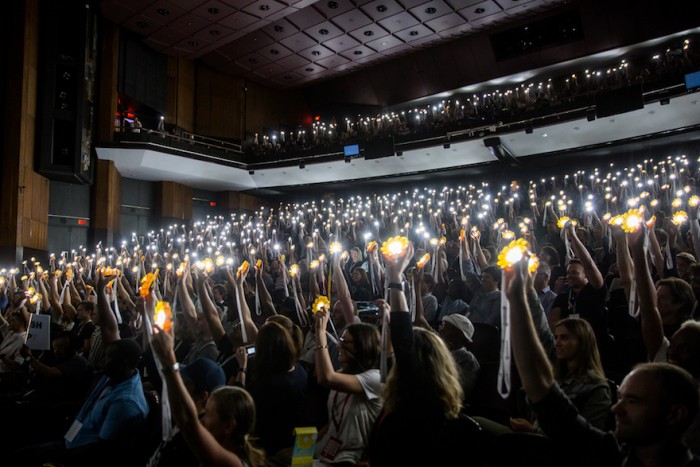 Olafur Eliasson, the closest thing to a rockstar Indaba gets (except for, well, the occasional actual rock star) delighted the crowd with his socially-minded Little Sun solar-powered light project, while Global Grad Shoko Tamura considered the cultural function of fashion with wearable technology that equips us with new tools to cut through darkness.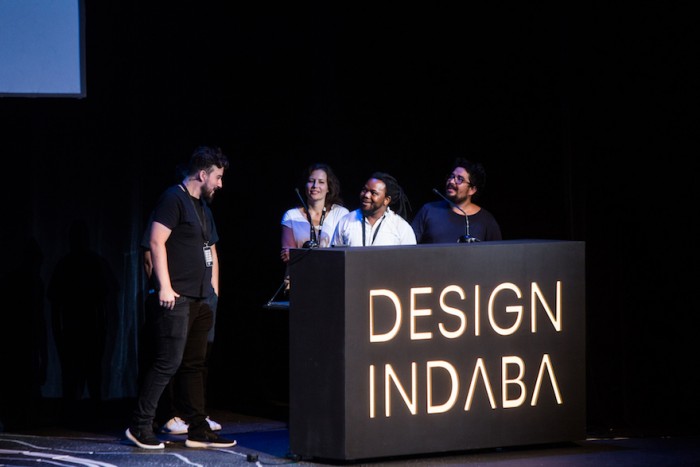 Chilean architecture, art and design studio Great things to People (gt2P) often explore the nexus of technology, craft and cultural heritage in their work. Coming from a country with more than 200 active volcanos, gt2P wanted to find a way to 'control' lava. By remelting locally sourced igneous volcanic rocks, the team create a 'lava paste' that can then be applied as a coating over porcelain or stoneware objects.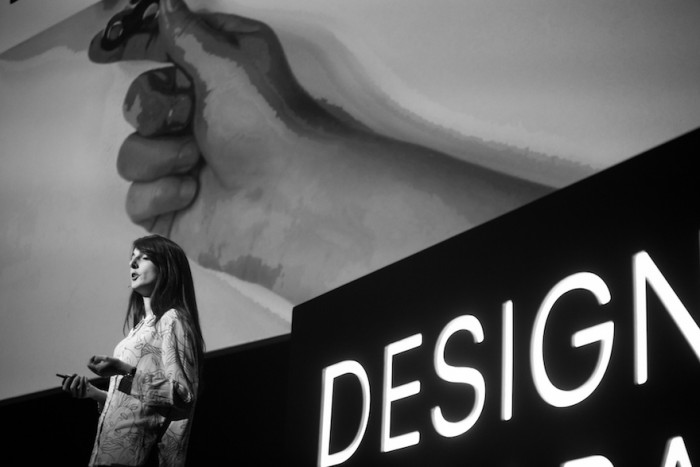 In taking on the very concept of time, Global Grad Pauline Saglio observed that our modern impression of technology is generally one of cold distance, particularly in relation to time. Today, the time is telegraphed passively through almost every digital surface we use, but Pauline insists on a more tangible interaction with it. In her project Rewind, which revives our relationship and physical link to telling time, she asks us to wind knobs and flick switches in order for the time to be displayed on HD screens.
Sense
Other designers on Wednesday's stage sought to engage a greater number of senses in order to deliver greater meaning through their work.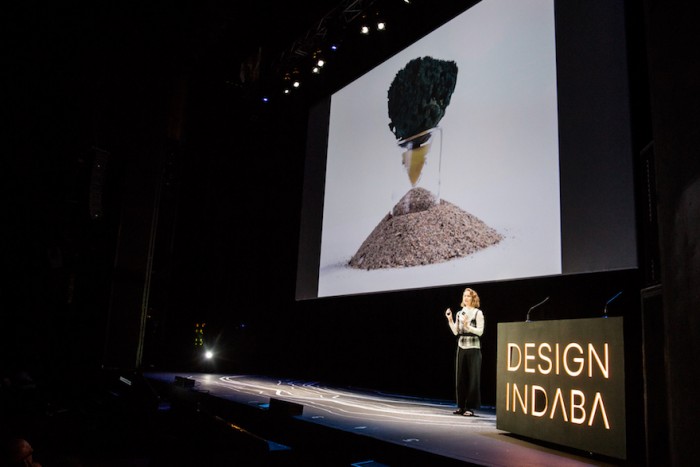 Global Grad Kaja Dahl's fascination with the ancient scent rituals of our collective past led to the creation of 'Tapputi and the sea. Cape Town edition', a handmade perfume infused with the aromas of this city and the sea that embraces it. It was made in collaboration with Cape Town-based House of Gozdawa natural perfumer and presented for the first time on stage at Design Indaba yesterday. A dyed, natural sea sponge holds the solid perfume essence, which melts on contact with the skin. By integrating object and scent together in this way, Dahl has succeeded in removing the invisibility of scent, while retaining its mystery and its intoxicating magic.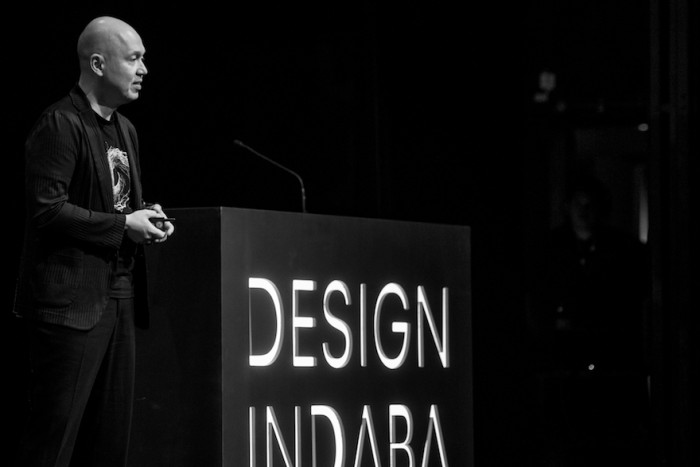 Marko Ahtisaari turned to music as a form of precision medicine in the Sync Project. As the evidence of music's health effects continues to grow, Marko is using the science of sound to improve our daily wellbeing (sleep, anxiety) and address chronic problems (pain). By using generative music - that is, music that has been programmed rather than composed - and machine learning to curate playlists that are responsive to our own physiology, Marko and his team are creating personalised music therapeutics that treat the human condition with music instead of more drugs.
Home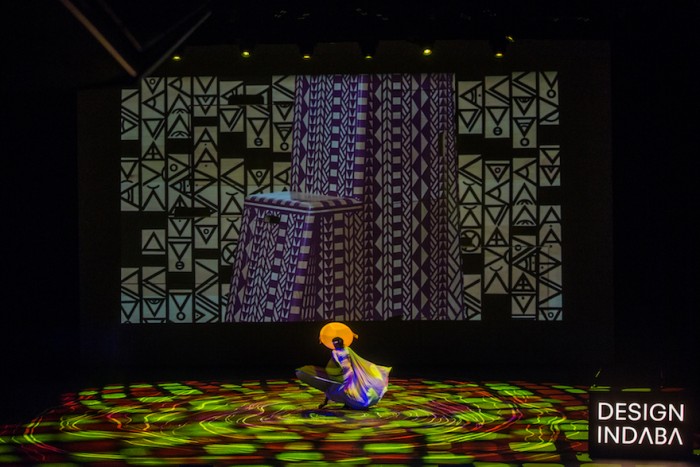 In the festival-opening performance 'Weird Dream' by Johannesburg's Dokter and Misses and Friends, the voice of Katy Taplin (the aforementioned 'Misses') quietly wonders "What is the relationship of identity to art?"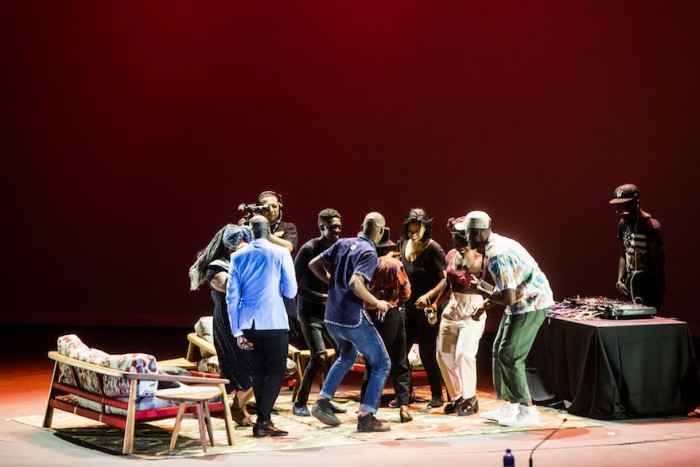 For UK-based Yinka Illori, it wasn't until he became an artist that he found his Nigerian heritage begin to surface in his work. Having been born and raised in London with a father who would recount Nigerian parables to him, Illori's work now celebrates the culture he once felt 'disconnected' from. No more so was this evident than when he invited the audience to join him in a Nigerian house party on stage - complete with DJ, videographer (this is standard, says Illori) and living room furniture.
How fitting, then, that IKEA's Marcus Engman & Jesper Brodin later took the stage to announce a new African home furniture and furnishings design collection that is being co-created with Design Indaba. As the world's largest furniture retailer, IKEA's original mission to use democratic design to create a better everyday life for everyone gained new relevance in that moment.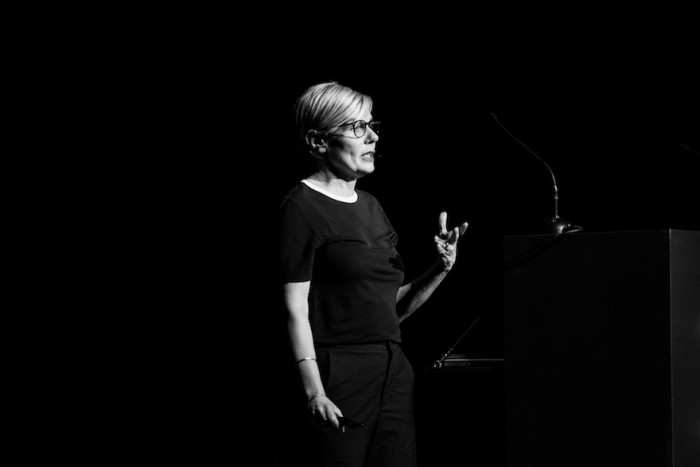 In two very different personal projects, Global Grad Arjun Harrison-Mann and Pentagram Partner Marina Willer each described an experience in their families - Arjun's mother being wrongfully denied disability benefits by the UK government; Marina's father having escaped Nazi-occupied Prague to build a new life Brazil - that have gone on to shape their practice as designers and activists.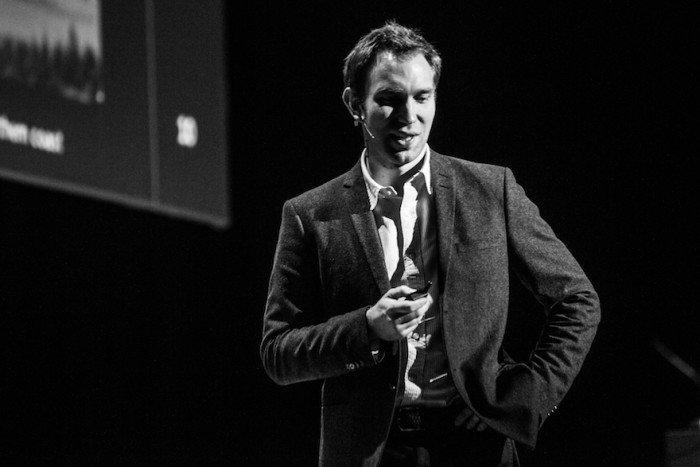 Finally, Chris Sheldrick's what3words may have many applications - documenting artefact discovery locations, ensuring more precise drone deliveries, or finding your tent at a crowded music festival - but it was the app's use as a corrective to being under-addressed that was most moving yesterday. 75 per cent of the world has inadequate addressing systems, and four billion people are living with no address at all. Quoting development economist Hernando de Soto, Sheldrick said, "Without an address, you live outside the law. You might as well not exist". Where poor national infrastructure and GPS coordinates fail, what3words has ascribed three-word micro-poems to 57 trillion individual 3x3m squares across every inch of the planet. In doing so, it offers a practical, scalable solution to the indignity of living without an address, and serves as a reminder of the design's tendency toward compassion and capacity for transformation.
So that was Wednesday - a day in which Design Indaba speakers engaged in a dialogue that considered the dynamics of power between humans and outside forces, described multi-sensory means of expression and explored the familiar journey to become at home with oneself and with the world.
I can't wait to hear how today's lineup will add to the conversation.