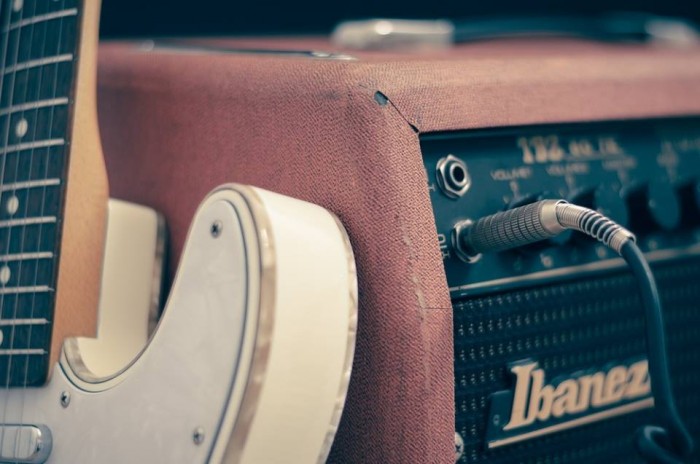 Sync Project: Music as precision medicine
The Sync Project is working to develop music as a medicine. It is a platform that maps music against real-time biometrics gathered from wearables and sensors. Working with scientists, music lovers, technologists, musicians, patients and patient advocacy groups, Sync hopes to understand and decode the personalised therapeutic effect of music. The platform will review which musical signatures are effective for different health issues. There are fascinating examples of how music has helped with pain, fatigue and sleeplessness, and research has shown that music triggers neural pathways that are linked to movement, learning and emotion. The Sync Project are currently collecting songs from the members of the public that help people sleep, relax, walk or run.
Marko Ahtisaari will be speaking at Design Indaba Conference 2017, where his talk will focus on what these discoveries could mean for the future of music, health and wellbeing. How can personalised music help us relax, feel less anxious and sleep better? Right from Slaapstad - the "sleepy town" nickname for Cape Town - Ahtisaari will launch a worldwide experiment using personalised music to improve sleep...
This Q&A with Sync's CEO Marko Ahtisaari was originally publised on The Sync Project Blog. Try putting this on in the background as you read (you can play it from the link or at the bottom of the article).
What is the Sync Project?
The Sync Project is a biotech company developing music as precision medicine.
Intuitively we know the power that music has over us. We use music to regulate mood, to get pumped up, to work out, to relax. There is also strong directional evidence in science. Recent research has shown that music affects the same neural pathways that are regulated by pharmaceuticals such as psychostimulants and other drugs.
The Sync Project is building on this foundation and partnering with the world's leading scientists and musicians on the first-ever large-scale studies to measure how the structural properties of music – like beat, key and timbre – impact biometrics such as heart rate, brain activity and sleep patterns.
We've built the mobile app and platform to gather this dataset and have started collecting data across a range of conditions. The platform integrates with streaming music services (like Spotify) and biometric sensors (like Apple Watch, Basis Peak, MUSE, ŌURA Ring and others). We then apply machine learning to this unique dataset to develop personalised music therapeutics. Think of us as a biometric recommendation engine for music.
Our goal is the clinical application of music in a variety of health conditions including sleep disorders, fatigue, movement disorders, stroke recovery, anxiety and pain.
You're kidding, right?
Quite serious. The Sync Project is based on the best neuroscience and clinical studies on the health effects of music. Take the example of pain. It may seem surprising, but studies have shown that when people are played the right music after an operation they request less opioids (pain medication).
Opioid abuse has reached epidemic proportions in the United States, and it often begins with a prescription for pain medication following surgery or injury. We need to pursue alternative solutions for managing pain and other conditions, and clinically-validated, personalised music therapeutics present a promising option.
But music is also fun! It's a human universal around which crowds gather. Because people intuitively understand the power of music and are curious about it's effects, we can engage large audiences to gather this unique dataset and develop the therapeutics. That's why we call ourselves a "project", we're a global collaboration to decode the health effects of music.
What's the product and how will you make money?
The product is a dynamic playlist tuned to your body, for specific health outcomes. This can be monetised either as a medical (and reimbursed) mobile app or a device (speaker or headphones) bundled with a therapeutic music subscription. So for example, in the case of post-operative pain it can be a speaker/headphone bundled with the music therapeutic that you can take home with you from the hospital.
Why would people use music therapeutics instead of drugs?
Patients and their families are seeking effective and safe alternatives for drugs to manage major health conditions like sleep disorders, anxiety, movement disorders and pain.
Why is it unique?
No one else has built a platform to both gather this unique music health dataset at scale and to deliver personalised music therapeutics. While we have filed for patent protection for key parts of the platform, most of the value is in the trade secrets of our machine learning-based biometric music recommendation engine. If Alphabet, Apple, IBM or Microsoft decided to do this, they would have to take the same steps as we have done.
Tell us about your timeline and your team.
We're a team of ten with expertise in science, machine learning and software engineering.
We've been able to attract some of the best minds from Boston science, adtech and biotech, because of the meaningful mission of the Sync Project.
For the next year we are focused on data collection through a series of open large-scale and more focused clinical studies in order to identify which conditions – across pain, sleep, athletic performance, relaxation, movement disorders – show the largest potential health effects.
The longer-term vision?
We want to take music as precision medicine into the mainstream. Our vision is to improve the health and well-being of millions through safe and effective algorithmic music therapeutics.
END
Marko Ahtisaari (former EVP of Design at Nokia and former CEO and co-founder of Dopplr) is CEO and co-founder together with CTO Yadid Ayzenberg (PhD from the MIT Media Lab) and Head of Science Ketki Karanam (a systems biology PhD from Harvard). Advisors include scientists Dr. Robert Zatorre (Neuroscience McGill University), Adam Gazzaley (UCSF Neuroscience), Tristan Jehan (co-founder and CTO of The Echo Nest / Spotify), and musical artists Peter Gabriel, Annie Clark (St. Vincent), Jon Hopkins, and Esa-Pekka Salonen. The founding investor is PureTech Health. Board members are Joi Ito (Director of the MIT Media Lab), biotech veteran Steven Holtzman (former chief business officer at Biogen Idec and Millennium Pharmaceuticals), Marjorie Scardino (Chairperson of the MacArthur Foundation and Twitter board member), and Daphne Zohar (CEO of PureTech Health).
If you would like to get involved with Sync Project, head over to go.syncproject.co and share a song that helps you sleep, relax, take a walk or go for a run.
Watch the Talk with Marko Ahtisaari