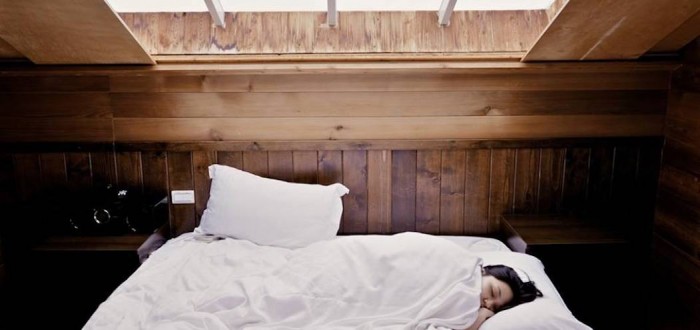 Today, at Design Indaba in Cape Town, we're launching a world first - Unwind - an exclusive personalised music experiment to help you relax before sleep.
Anyone interested in relaxation and better sleep with the help of music can participate using their smartphone at unwind.syncproject.co. It is free to participate.
Sync Project has collaborated with critically-acclaimed musicians Marconi Union to create this unique responsive music experience. This is a new kind of music made by combining machine learning and human musicianship, personalised to your unique physiology. All with a view to improving your relaxation and sleep.
Before the music starts you will be asked to hold your phone while still for a few seconds and we will "magically" determine your heart rate. The music will then begin to play using your heart rate as input and then gradually help you unwind from there. We will also ask you about your perceived state of relaxation before and after the music.
You can try the experience only once or as many times as you like. We hope you'll enjoy the personalised experience as much as we do, and we recommend trying the pre-sleep music for at least seven days.
So why launch Unwind in Cape Town at Design Indaba? Cape Town has been nicknamed "Slaapstad", loosely "Sleepy Town". This is a play on the Afrikaans name for Cape Town, "Kaapstad", and the Afrikaans word for sleep, "slaap". While we take no position on this, we've heard that Cape Town is often considered to have a slow, chilled-out pace of life, compared to, say, Johannesburg!
So tonight, Slaapstad will put the world to sleep! At Design Indaba, Sync Project is inviting all friends of design and creativity around the world to participate in this grand experiment, and to personally experience the relaxing and sleep improving effects of music. We will share results from this global experiment later this year.
Watch the Talk with Marko Ahtisaari