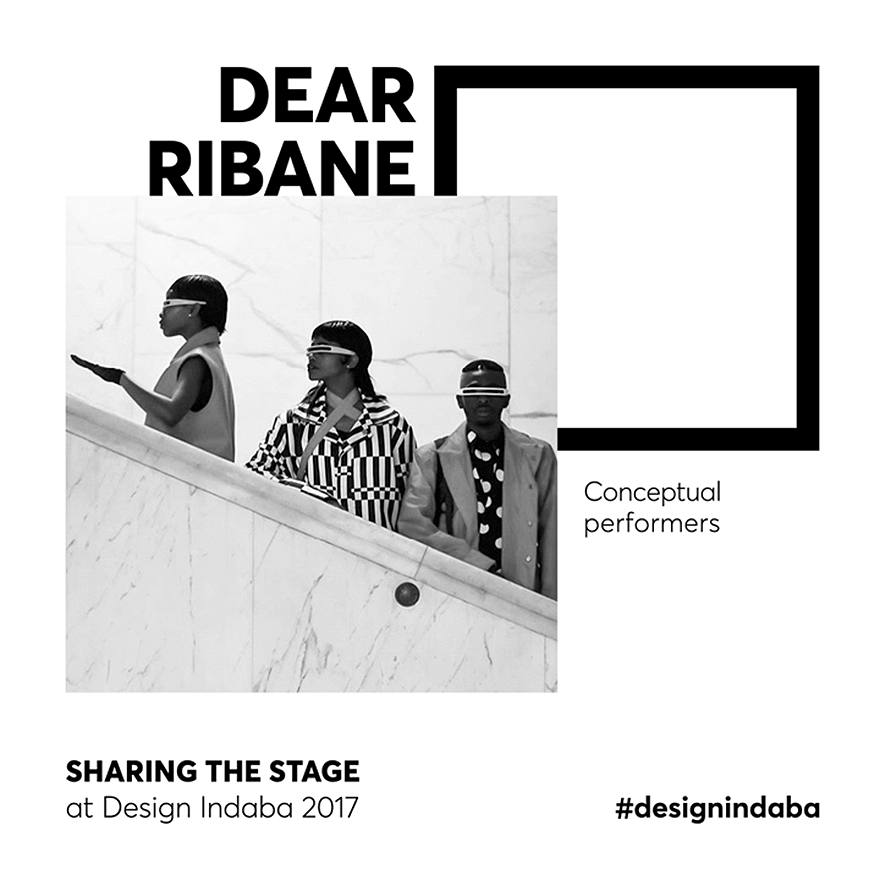 One thing we know for sure: the Design Indaba Conference is no powerpoint party. Over the years, we've had speakers descend from the ceiling in silken cocoons, burst into song with Cape Town youth orchestras, and present their design manifestos in the form of a professionally acted play. We are not shy of the theatrical.
It gives us great pleasure to announce that Johannesburg-based husband and wife design team Dokter and Misses will be bringing their work to life for the Design Indaba 2017 audience in a multi-disciplinary performance piece, with a little help from their friends: a cast of capable creative-collaborators.
In a five-act presentation, Dokter and Misses will be joined on the stage by choreographed dancers, performers, projection shows and music. Our Conference audience can look forward to choreography and dance by conceptual performers Dear Ribane and artist Lindiwe Matshikiza, a soundtrack by artist and musician João Renato Orecchia Zúñiga, and a film presentation by Chloe Coetsee and Dolph.
Watch the Talk with Dokter and Misses
Talks
• Duration: 00:26:21
•
31 Jul 17