Rolecia Janse van Rensburg is the creative director of her quirky interior and product design company, LightWell designs. Her design approach is human-centric as she creates interior products lead by colour and humour.
"My design approach is towards fun-loving, humorous elements that unify all people (especially South Africans," says Rensburg.
She created LightWell designs to evoke a joyful response from customers and products that can be used to create new exuberant interior spaces.
"This all sparked an interest for me because as designers we have a responsibility to design spaces for people using them rather than a monument to ourselves," she says.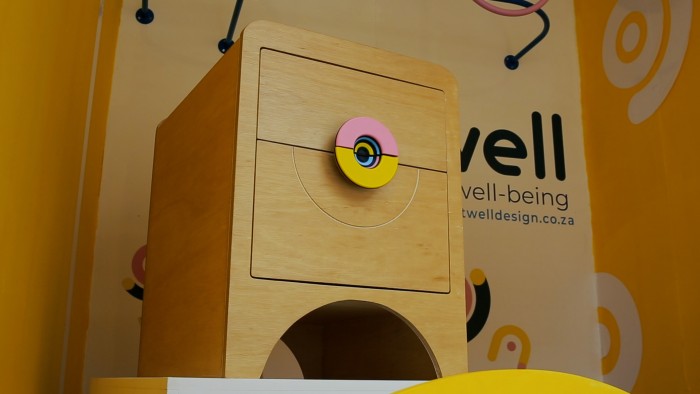 Some of the products she created include handles which resemble Liquorice All Sorts of sweets and can be attached to any cupboard. She recently added to the range colourful reading lights.
Design Indaba first met Rensburg in 2019 when she exhibited her work as part of the Design Indaba Emerging Creatives. She revealed that exhibiting at the Conference gave her brand a bigger audience.
"Since then I've grown and the brand has been accepted by people," she says.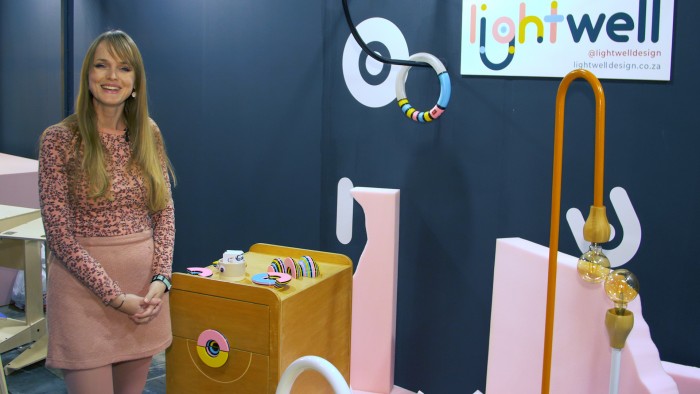 The Emerging Creatives programme was created in association with the Department of Arts and Culture as a stepping stone for up-and-coming creatives in fashion, architecture, photography and many other sectors.
Read more:
How human connection inspires Neo Mahlangu's work
Lukhanyo Mdingi on the defining characteristics of his eponymous label
Primrose Chimhanda on nature as inspiration for her textile designs