Visual artist Neo Mahlangu's work is simple in its execution, yet it there is so much more to it than that which is seen at first glance.
We caught up with the artist at 100% Design in Johannesburg where she was exhibiting not only her drawings, but her highly profiled project with South African Mint.
Mahlangu was approached by South Africa Mint, the company that mints all rand coins, earlier this year to design brand new coins.
It forms part of a collection of newly released R2 and R5 coins which showcase different aspects of South Africa's constitutional democracy, as part of the country's 25th anniversary of democracy.
Other artists involved are Lady Skollie and Pretoria-born Maaike Bakke.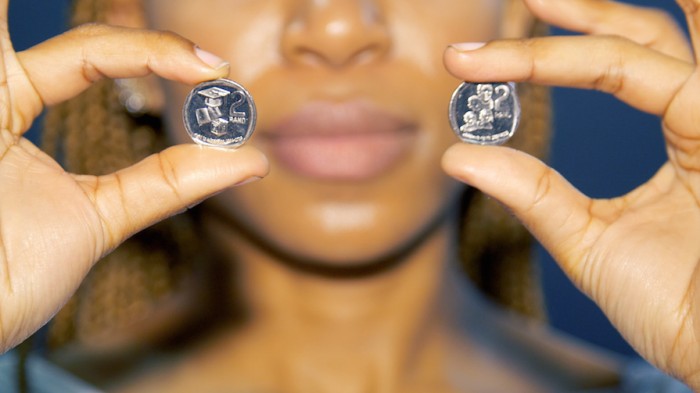 Mahlangu was asked to think about things that are specially important in this country. This led to the artist designing two new Two-rand coins which featured themes surrounding education and children's rights.
The children's right coin is one that challenged her, reveals Mahlangu, but in the end, she went for expression of feelings as a key focus. "I just chose an age range and chose expressions that captured joy and laughter," she says.
The second coin focused on the right to education. In this, she looked at her own experiences as a scholar, and chose graduation caps to symbolise that. "This thing is full circle. Whether you are in Grade R or doing your PhD you are always in that cap," she explains.
You will see in Mahlangu's work that the design of the coin was nothing new to her as she always focuses on using facial expressions to tell a story, and to showcase human interaction.
"I obsess about human connections and about how people interact with each other," she explains.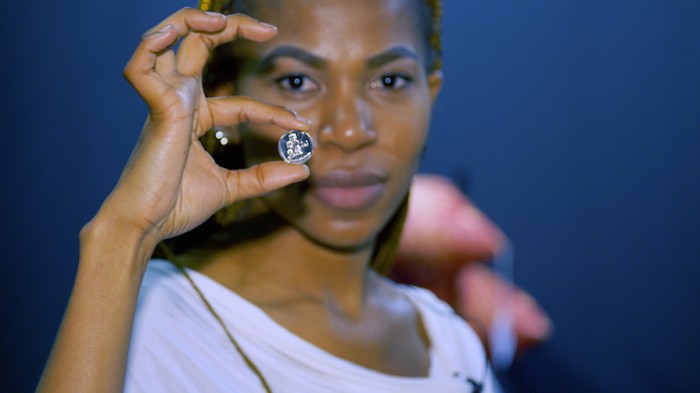 We first met Mahlangu is 2018 where she was part of the Design Indaba Emerging Creatives programme for which applications are now open.
Mahlangu revealed that she's most appreciative for the workshop opportunity that came with being a part of the programme. This was hosted by industry professionals and former Emerging Creatives who have made a name for themselves.
"It taught me how to become a creative entrepreneur. What I learnt from this was that I'm more than my work. I can be a great designer, artist and illustrator, but if I only concentrate on that, then it will be a handicap to my business," she explains.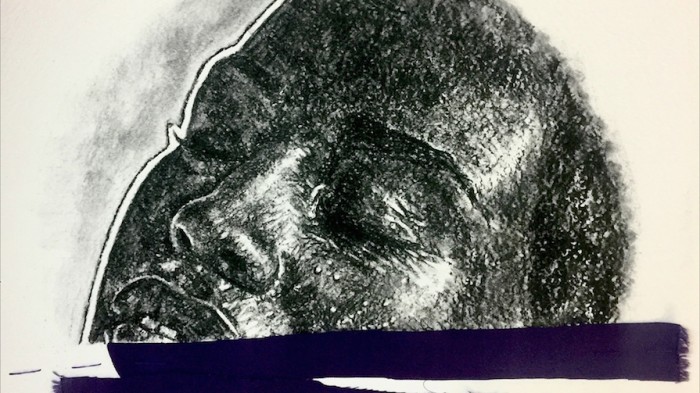 Read More:
Sifiso Shange honours women with his 'Afri Modern' designs
Ukugrumba exhumes the tales of forgotten foot soldiers of the past
Lukhanyo Mdingi on the defining characteristics of his eponymous label
Primrose Chimhanda on nature as inspiration for her textile designs