Eleazer Radebe's journey into the world of fashion wasn't easy and featured many stumbling blocks along the way. From interior design to medical research, he eventually found his way into the industry after yearning for something more creative and inspiring.
The Durban-born designer started his label By Ele Apparel and Interiors in 2012 after designing his own wardrobe for a couple of years and hearing constant praises for his designs.
He mentions that launching his line is one of the biggest milestones in his life because for a long time he created his designs out of his own home, without staff and without a workshop.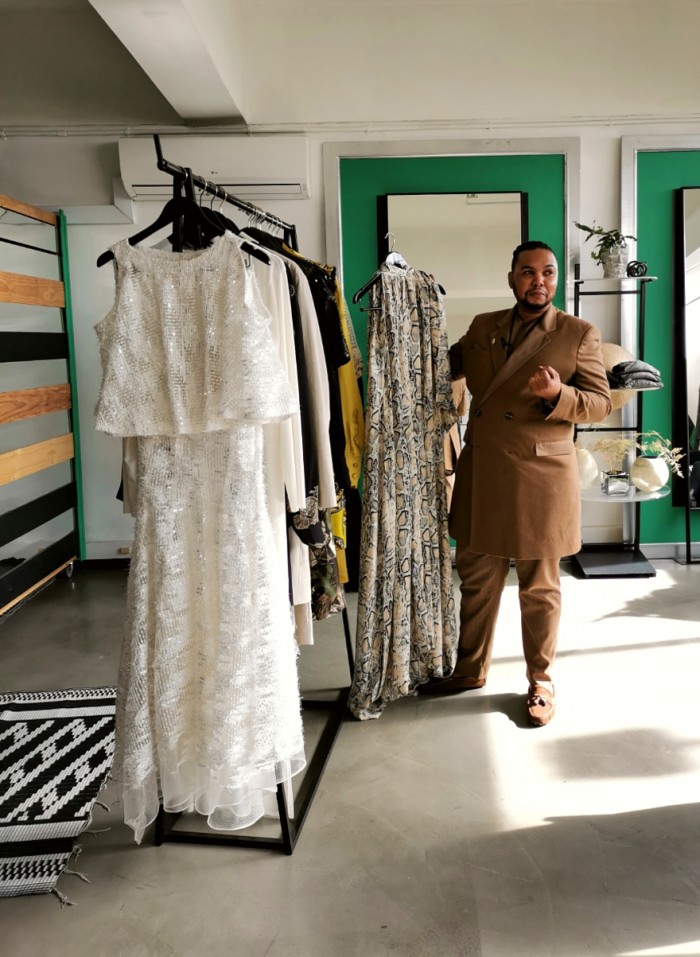 The brand has come a long way and his studio, based in Woodstock, Cape Town, features a workshop and a beautifully designed showroom.
The By Ele label features clothes for just about any occasion. His formal evening wear line consists of floor-length feathered gowns, figure-hugging dresses and purple leopard-printed blouses.
In some of his other collections there are african inspired prints, bright, flowy summer dresses and even kimonos for men.
According to Radebe, putting his name on the brand itself motivated him to work so much harder, "It's all about the integrity of the brand, which is very much connected to your personally", he says.
One of the designer's biggest obstacles was the fact that he never attended fashion school. He details how he went into the industry and simply learned on the job, which is how he built his experience over the years.
For Radebe, working in fashion may be highly creative and stimulating but at the same time it is incredibly business-driven.
The designer mentions that another milestone in his career was entering the Design Indaba Emerging Creatives Programme.
"It was really a huge step for us. It gave us a boost of confidence and a network of people to learn from", says Radebe.
The Design Indaba Emerging Creatives program, presented in collaboration with the Department of Arts and Culture, offers emrging artists and creatives developmental support and guidance in the art and design industry. The program gives creatives a space to exhibit their work as well as an opportunity to network with some of the biggest names in the industry.
Radebe shares more in the video interview above.
Read more:
Crystal Birch invites us into her hat wonderland
Creating art out of scrap engine parts