Design Indaba 2020 celebrates a momentous milestone in the conference's legacy, it's 25th anniversary. The 2020 iteration of the conference will bring to the stage the creative optimism and activism people have come to expect from the flagship platform.
Described as a creative pilgrimage, Design Indaba is a 3 day multi-sensory, thought provoking and expansive experience that includes a series of captivating design talks by day and festival by night, featuring live music, theatre, exhibitions and masterclasses – all designed to help you explore the realms of creativity.
The Design Indaba Conference 2020 will take place from Wednesday 26 February to Friday 28 February 2020 and will be held in the the Artscape Theatre Centre in Cape Town. In the evening, the same building will transform into a creative playground as the festival comes into play, a place where your Design Indaba experience is elevated.
Seats are limited and tickets sell out fast so take advantage of our early bird tickets to secure your place amongst the world's leading problem-solvers and creative talent.
Please log in with your details to see the full range of discounts available. When booking via Webtickets, delegates can take advantage of a number of special offers, including an Early Bird discount, a Loyalty (Alumni) discount, an Academic/Lecturer discount and group booking discounts (please see below for more info).
TICKET OPTIONS
Design Indaba tickets start at under R5k for a three day pass. Hint: It's savvy to use discounts and SETA rebates too. Contact hello@designindaba.com
Conference 2020 rates

Individual ticket prices

Full Indaba - Smart Corporate Savings

(when applying Seta rebate and Balcony seat offer)

R4 945.00

Full Indaba ticket – *Balcony Seating

(Contact us for more info)

R6 180.00
Full Indaba ticket - SETA rebate
R6 592.00
Full Indaba (Alumni/Academic)
R7 004.00
One-day ticket
R3 555.00
Two-day ticket
R5 540.00

Group bookings

Group (5-10) discount (5%)

R7 828.00

(Per person for full Indaba ticket)

Group (11-25) discount (10%)

R7 416.00

(Per person for full Indaba ticket)

Group (26-plus) discount (25%)

R6180.00

(Per person for full Indaba ticket)
BOOK YOUR CONFERENCE TICKETS HERE
| | |
| --- | --- |
| Simulcast 2020 rates | |
| Cape Town | |
| Simulcast: Normal ticket | R1 945.00 |
| Simulcast: Student ticket** | R1 500.00 |
| Johannesburg & other cities | |
| Simulcast: Normal full ticket | R1 250.00 |
| Simulcast: Student full ticket** | R 1 130.00 |
| Simulcast: One-day ticket | R 465.00 |
| | |
BOOK YOUR SIMULCAST TICKETS HERE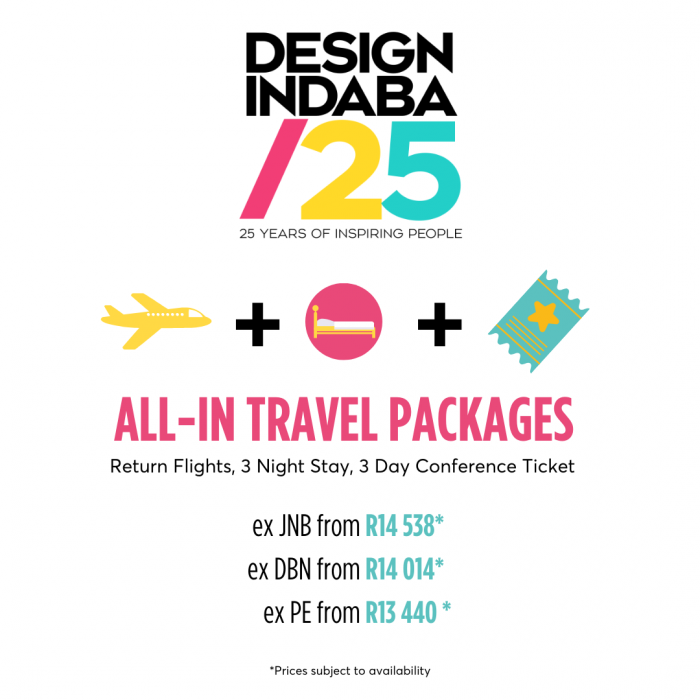 See our list of FAQs here.