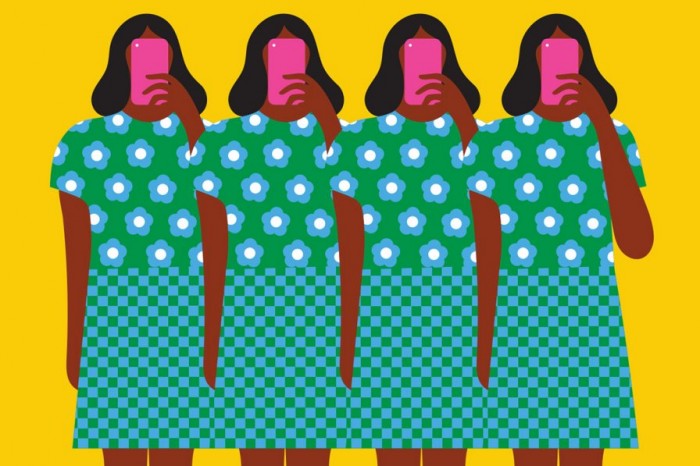 The distinctively vibrant, colour-saturated works of Italian illustrator Olimpia Zagnoli are instantly recognisable as hers – and they're hard to miss. Growing up in a visually rich environment – her father is a photographer and her mother a painter – Zagnoli began to draw at a young age and went on to graduate from the Istituto Europeo di Design (IED) in Milan in 2007.
Almost immediately, her unique work was accepted by both the Italian and international media. Featured on the cover of the New Yorker for the first time in 2019, her illustration work is garnering significant global attention and she can now claim superstar status.
Describing her style as "heart-shaped at heart", she draws on influences as diverse as Futurism, The Beatles and Art Deco – but the overarching effect is one of joy and optimism. Her cheerful, relatable style is perfectly suited to a younger market, too – she has illustrated three children's books, including The Wonderful Wizard of Oz. Her commercial work has seen her collaborating with leading fashion brands like Fendi, Prada and Hermès and completing visuals for Google, Apple, Air France and others.
Although best known for bold, playful, sometimes ironic illustrations, Zagnoli has also begun to experiment with different artistic media – she is exploring the relationship between drawing and tri-dimensionality, crafting design objects and kinetic sculptures – and has also directed music videos.
She designed a set of irresistible espresso and cappuccino cups for Illy, chic sunglasses for Marella (Max Mara Group) and has recently covered the walls of the first Uniqlo store in Italy with a colourful mural, which received a Gold Medal from The Society of Illustrators of New York. It's all in a day's work for one of Europe's most prolific illustrators.
Zagnoli's work has been showcased in group shows around Italy and Europe, as well as solo shows like 'Parco Zagnoli' at the Ninasagt Gallery in Düsseldorf (2014), 'Cinetica Zagnoli Elettrica' at 121+ in Milan (2015),'How to Eat Spaghetti Like a Lady' at Antonio Colombo Gallery in Milan (2017) and 'Cuore di Panna' at HVW8 Gallery in Los Angeles (2018).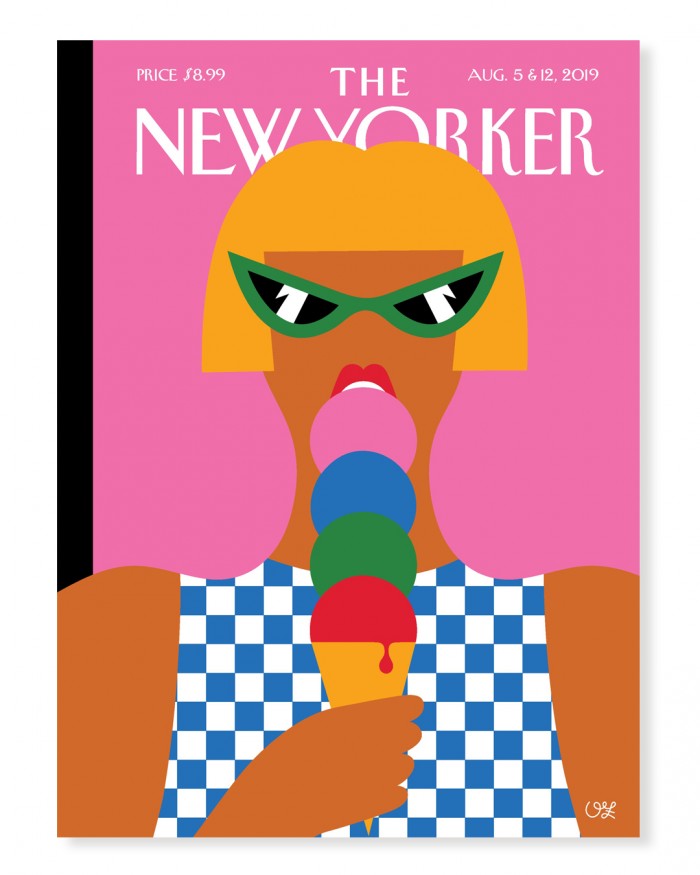 For Dsign Idaba's 25th edition, Zagnoli has conceptualised an unusual presentation – come and see the world in her colours…
Follow @olimpiazagnoli on Instagram.
Visit her website: www.olimpiazagnoli.com. 
Tickets for the Design Indaba 2020 are available through www.webtickets.co.za.
For more information:
www.designindaba.com | Facebook – @designindaba | Twitter – @designindaba | Instagram @designindaba
About Design Indaba:
The globally acclaimed Design Indaba Conference was establis