Shanghai, with its population of about 24 million people is not only a global financial hub but also a purposefully chosen base for the Neri&Hu Design and Research Office (Neri&Hu).
Founded in 2004 by partners Lyndon Neri and Rossana Hu, the interdisciplinary architectural design practice is as diverse as the issues affecting the city in which it finds itself.
The office works internationally across architecture, interior, master planning, graphic and product design. Adding another dimension to the diversity of the practice is the multicultural staff, who speak 30 different languages.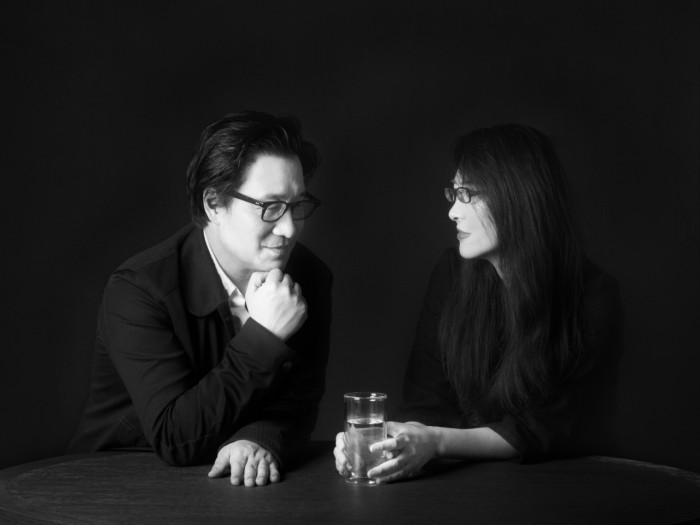 For Neri&Hu it is about the reinforcement of the practice's core vision to respond to a global worldview by incorporating overlapping design disciplines for a new paradigm in architecture.
One of the projects that best represents this is the renovation work Neri&Hu did on the Waterhouse at South Bund in Shanghai. It is a four-story, 19-room boutique hotel that has been built into an existing three-story Japanese army headquarters building from the 1930s.
The architectural concept behind the renovation rests on a clear contrast of what is old and new. The original concrete building has been restored while new additions built over the existing structure were made using Cor-Ten steel, reflecting the industrial past of this working dock. The practice's structural addition, on the fourth floor, resonates with the industrial nature of the ships which pass through the river, providing an analogous contextual link to both history and local culture.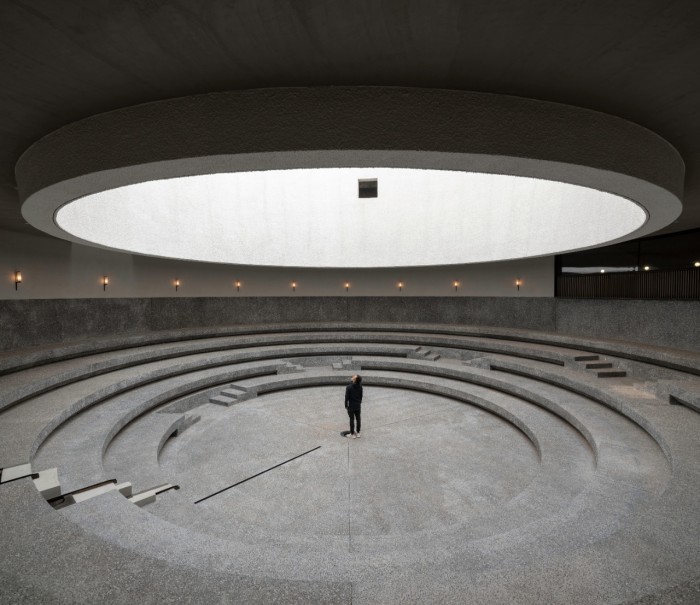 Aranya Art Center, Qinhuangdao, China. Photographed by Pedro Pegenaute
Neri&Hu have worked on other fascinating projects including designing lakeside villas, Pernord Ricard's first malt whisky distillery in China as well as installations, among other projects.
They have won numerous awards including being named the EDIDA Designers of the Year 2017, Interior Designers of the Year of ICONIC Awards 2017 by the Germany Design Council and being selected by Wallpaper* as the 2014 Designers of the year.
Speaking to Design Boom about what influences their work outside of architecture, Neri said: "We both love to read books, we love film, we love to eat, we love to cook… I believe life can't be so singular, especially today when you can reach out to a lot of different things for inspiration. We love to draw, we love to paint. I was a painter before I became an architect, so that's continually our world, that's the way it surrounds us."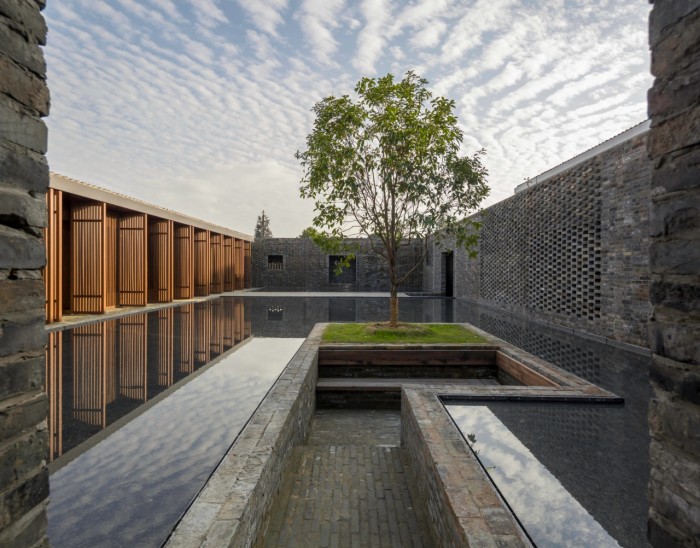 Tsingpu Yangzhou Retreat, Yangzhou, China. Photographed by Pedro Pegenaute
Having both studied at the University of California at Berkeley, where they obtained their Bachelor of Architecture, they then moved on to complete their masters (Hu at Princeton University and Neri at Harvard University).
This means that although they are based in China, their identity as architects is influenced by both backgrounds as well as their commitment to using research as a design tool.
Neri & Hu have also edited and co-authored a book called Persistence of Vision as well as published their first monograph called Neri&Hu Design and Research Office: Works and Projects 2004-2014.