Doing her bit to green the building industry is the ambition of bio-based designer and architectural technologist Kathryn Larsen.
Larsen hails from America but is currently based in Denmark where she works as a construction architect at aNNeKS.
From a young age, the itinerant designer was fascinated by vernacular architecture – how local constructions methods and materials can be adapted for use in modern buildings.
After a gap year in Japan in 2013 – undertaken under the auspices of NGO CIEE, which specialises in international exchange – she found herself drawn to how other cultures design their lives. She studied Japanese intensively and documented her experiences in a sketchbook.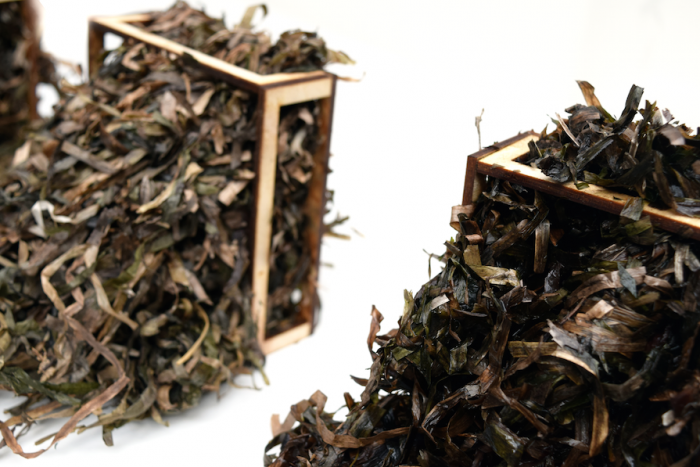 When she returned to the US, she studied architecture at Cornel University from 2014-15, then transferred to the Copenhagen School of Design and Technology (KEA).
Here, she finished her undergraduate degree in Architectural Technology and Construction Management, in 2019. For her dissertation, she focused on the seaweed houses of Læsø, and on eelgrass as a Danish building material – a topic without many English-language resources.
She designed an original research project under the supervision of KEA Material Design Lab, called Seaweed Thatch Reimagined, and built prefabricated seaweed thatch panels designed for use on roofs and facades.
These panels were then installed on a weathering structure on the roof of the school, to be studied for over a year. From March 2019 onwards, her research has been supported by a grant from Boligfonden Spirekasse.
Kathryn hopes to grow her budding career and continue to use her perspective to create innovative solutions for a greener building industry. Come and hear her speak about sustainability in architecture at #DI2020.
Follow @theseaweedgirl on Facebook and Instagram.
Kathryn Larsen is one of the young global graduates selected to present at #DI2020. Design Indaba curates the selection of global graduates together with the heads of more than 40 design institutes and colleges (and beyond) around the world. The selection has been guided by the United Nations' Sustainable Development Goals. Each change-maker must demonstrate social or environmental impact, engagement with global challenges, project feasibility, and/or an exceptionally high level of innovation.
Tickets for the Design Indaba 2020 are available through www.webtickets.co.za.
For more information:
www.designindaba.com | Facebook – @designindaba | Twitter – @designindaba | Instagram @designindaba
About Design Indaba:
The globally acclaimed Design Indaba Conference was established in 1995 and has evolved into a multidisciplinary platform that champions the creative sectors. Its guiding principle is a Better World Through Creativity.