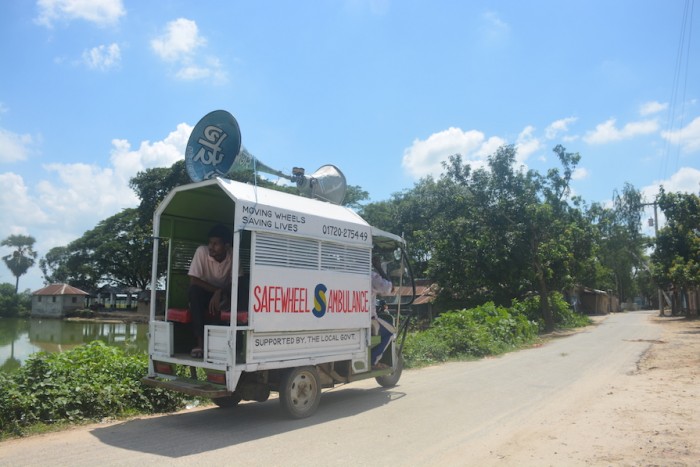 Rural communities in Bangladesh face many challenges, including how to get emergency medical care when they need it most.
Impact-driven entrepreneur Mazbahul Islam, a business graduate from Bangladesh University of Professionals, was determined to come up with a sustainable solution to this problem.
Having worked with start-ups as well as Nobel Laureate Muhammad Yunus – the Bangladeshi social entrepreneur and civil society leader who pioneered microfinancing – Islam had a good idea of how low-cost business ventures worked.
He had gained some experience on a Building Bridges through Leadership Training course conducted by the Bangladesh Youth Leadership Center (BYLC) and was adept at community mobilisation and team management.
The former self-trained UI/UX designer, who had worked with different social businesses around the world, now wanted to bring his knowledge and expertise to bear within a local context.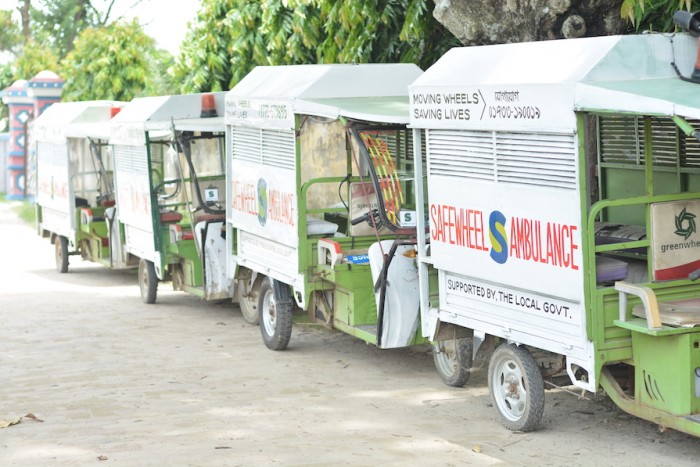 With a small team of professionals, he co-founded 'Safewheel', a project that rolled out the country's first tricycle ambulance, making medical transportation services available to rural communities.
These affordable mini-ambulances can both deliver doorstep medical care (most trips take no more than 20 minutes) and take community members to a hospital if required. His mobile service has revolutionised the emergency healthcare sector in his country – and he dreams of taking the idea to other developing countries, too.
Working as Director of Marketing and Outreach at Safewheel, Islam says the stories of the people he has been able to help motivate him and continue to drive him onwards.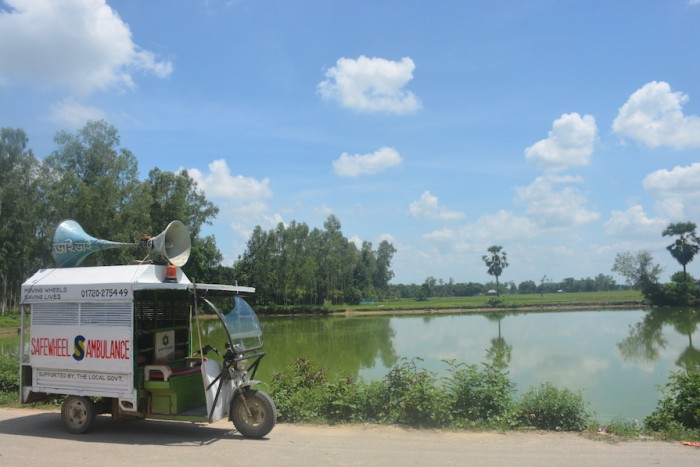 His efforts have been recognised by the global community – Safewheel won the UNDP Youth Co:Lab Award in 2019 (the largest youth social entrepreneurship movement in Asia, supported by the United Nations Development Programme and Citi Foundation) and was a finalist in the prestigious Hult Prize (a partnership between Hult International Business School and the United Nations Foundation).
Islam shared what drove him to this award-winning innovation at the 2020 Design Indaba Conference.
Follow Mazbahul Islam on Facebook and LinkedIn and @mazbah_man on Instagram. For more information visit www.safewheel.xyz.
Mazbahul Islam is part of the Global Graduates class of 2020. Design Indaba curates the selection of global graduates together with the heads of more than 40 design institutes and colleges (and beyond) around the world. Global Gradautes are selected on the basis of their working being a change-maker, demonstrating social or environmental impact, engagement with global challenges, project feasibility, and/or an exceptionally high level of innovation.