It's difficult to believe that Hanif Kara almost gave up on engineering when the United Kingdom was hit by a recession in 1996.
The now celebrated structural engineer, whose career bridges the engineering and architectural disciplines through what he refers to as 'design engineering' has worked with some of the world's leading architecture firms, like Adjaye Associates, BIG, David Chipperfield Architects, Heatherwick Studio, Foster + Partners, Zaha Hadid Architects, and the now defunct Will Architects. His own Studio AKT II has won more than 300 design awards.
But the Ugandan-born maverick thought about making a clean break with the discipline, after becoming disillusioned with the type of engineering work he was doing at YRM Anthony Hunt, and opened up two dry-cleaning shops.
It was his wife who persuaded him to start his own practice, so he co-founded AKT with Robin Adams and Albert Williamson-Taylor. The business was later renamed AKT II after a sale and later buy-back with new partners, and input from an angel investor.
Kara has always done things differently. Forced to leave Uganda in 1972 when Idi Amin purged British Asians from the country, he finished school in Cheshire in England and went on to study engineering at the University of Salford in Manchester.
The Bachelor of Science Honours graduate initially designed rollercoasters, offshore platforms, power stations and tension structures, but he had a larger vision of designing a better world, not just helping to design safe structures.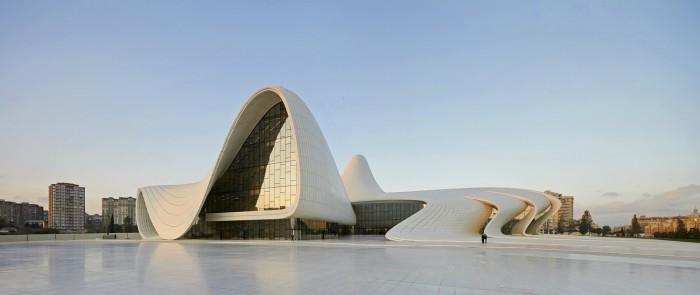 Keen to apply his design thinking across disciplines, he began to nurture a creative vision that would see him collaborating on some of the most beautiful structures of our time, like the fantastical Henderson Waves footbridge in Singapore (with IJP Architects), the futuristic Phaeno Science Center in Germany (with Zaha Hadid Architects) and the elegant 148m Highpoint Tower, part of the Elephant and Castle regeneration project in London.
His design-led approach sees him working with innovative forms, experimenting with a variety of materials and methods, and taking space, shape and colour into consideration – something rare among structural engineers. A disruptor within his discipline, his visionary approach is considered "weird" – but it's that very quality that has set him apart.
He was the first structural engineer to be selected for the Master Jury for the 2004 cycle of the Aga Khan Award for Architecture (he has since continued on the steering committee) and was made an Honorary Fellow of the Royal Institute of British Architects in 2004.
ATK II won the RIBA Lubetkin Prize for the UK Pavilion at the Shanghai Expo in 2010, and on three occasions the interdisciplinary studio worked on RIBA Stirling Award-winning projects – Peckham Library in London, Sainsbury Laboratory in Cambridge and Bloomberg's London HQ were named best buildings in 2000, 2012 and 2018 respectively.
Currently Professor in Practice of Architectural Technology at Harvard Graduate School of Design, Kara is an educator challenging the next generation of structural engineers and designers to take a design-led approach – no small accomplishment in a discipline better known for linearity and a polarised approach to design.
Follow Hanif Kara on Instagram: @hanif.kara