Conversa+ions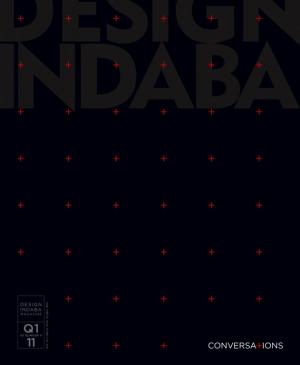 Chasing milestones is not the driving force behind Design Indaba. Since 1995, Design Indaba has been singularly motivated by a passion for the creative industries. Design Indaba has sought to invigorate the local industries by introducing international thought leadership through the conference and build a thriving community by establishing the expo. The magazine and website have spread the impact of the events throughout the whole year.
Nonetheless, when we realised that it was Design Indaba magazine's 10th birthday, we thought it was a wonderful excuse to celebrate our supporters and do something extra special for our readers. One thing that has been consistently underrated about Design Indaba is the intimate personal relationships that burgeon between speakers, delegates and exhibitors. Thus, we embarked on the "Conversa+ions" edition of the magazine.
Pairing up past and present Design Indaba speakers, the conversations offer a wonderful fly-on-the-wall insight into what concerns some of the world's leading creative minds. Often speaking to personal friends, these design luminaries drop their guard to speak candidly and passionately about everything from the weather, travel and family to industrialisation, sustainability and business.
As a whole, the conversations are a litmus test of the mental state of design. Recurring themes like the effect of digitisation, social media and sustainability on design are a sign of contemporary times. Questions of business methods, studio size and the ideal client emphasise the often unspoken about unglamorous side of design. The ongoing question regarding the difference between design and art reveals that existentialism follows designers right to the top of their careers. Insecurities, unrealised dreams and personal frustrations remind us that our design heroes are human and very real!
Just as real as the upcoming Design Indaba 2011 event. Bigger than ever before, the Design Indaba Conference and Simulcast runs from 23 to 25 February, the Design Indaba Expo from 25 to 27 February, and the Design Indaba Filmfest from 18 to 27 February. We will also be launching the Design Indaba Online Shop at www.designindaba.com/shop. Get up-to-the-minute updates by following us on Twitter @designindaba or visit our website www.designindaba.com.
We look forward to seeing you all there! – Nadine Botha