Design Indaba Music 2015

Design Indaba Music 2015 showcases African talent from 25 to 27 February at the annual Design Indaba Festival. The headlining event is at The Side Show on Thursday 26 February.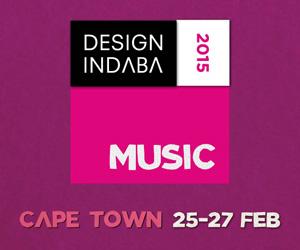 Join Design Indaba's annual music extravaganza as we set the city of Cape Town alight with the sounds and rhythms of Africa.
It's about new sounds and old, harnessing a collaborative spirit, giving a platform to fresh local talent and, of course, ending each night of the festival with a party to remember.
Get ready for an audio adventure like no other with Design Indaba Music 2015.
For three days, Design Indabar presented by Grolsch showcases an array of African music at the Delegate Clubhouse across the road from the CTICC after the conference.
On Thursday 26 February, Design Indaba's main music event takes place at the Side Show, presenting a sonic explosion of African talent.
For event updates sign up to our newsletter, download our festival app or follow @DI_Festival on Twitter.
Event Information

Event Information

Wednesday, 25 February, 2015 - 17:00

Thursday, 26 February, 2015 - 17:00

Friday, 27 February, 2015 - 17:00

Venue:

Daily performances at the Delegates Clubhouse at Design Indabar (opposite CTICC). Free to delegates. R20 to the public from 17:00.

A special once-off explosion of African sounds takes place at The Side Show on the Thursday night. Free to delegates. R150 to the public.

Ticket Information

Due to high demand and the stellar lineup tickets for the public will only be available at the door.

Free access to Conference and Simulcast delegates, exhibitors and speakers only.
More About Design Indaba Music 2015
Pages