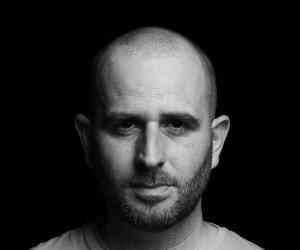 Standard
UK-born but now based in South Africa, producer Jumping Back Slash started catching people's attention a few years back with the release of "Kwaai Sneakers" on London based Pollinate Records.
Since then, he's built a heavyweight catalogue of music and has garnered support from international acts such as Auntie Flo, Esa and Mervin Granger, Scratcha DVA, Mosca, DJ Simbad, Totally Enormous Extinct Dinosaurs, Alexander Nut, LV, Chrissy Murderbot, Jackmaster, Teki Latex, Falty DL and Benji B.


Having grown up in the London 90s rave scene back, Jumping Back Slash got in touch with South African kwaito and house music when he arrived in Cape Town. South Africa provides a constant inspiration and his sound now veers towards gqom* and a darker, grimier and more stripped down sonic palette. 


In 2014 he co-produced Spoek Mathambo's Fantasma project, co-producing, mixing and engineering the debut EP and LP. 2014 also saw the release of JBS' "Namhlanje" EP featuring Okmalumkoolkat and Spoek Mathambo as well as releases on Shadeleaf Records and Chrissy Murderbot's Loose Squares Imprint.


2015 sees the release of his second LP, "A Gqom Romance", as well as 12" EPs on various UK and international labels and a welcome return to the Fantasma camp.
*South African newspaper, the Mail & Guardian, described gqom as "Durban's sound of the underground." In the linked article, it says: "Whereas the best of Durban kwaito production is sleek, with lyrics suggesting upwardly mobility, gqom is loopy, lo-fi and off-beat, sounding exactly like the pervasive nihilism it sometimes documents."