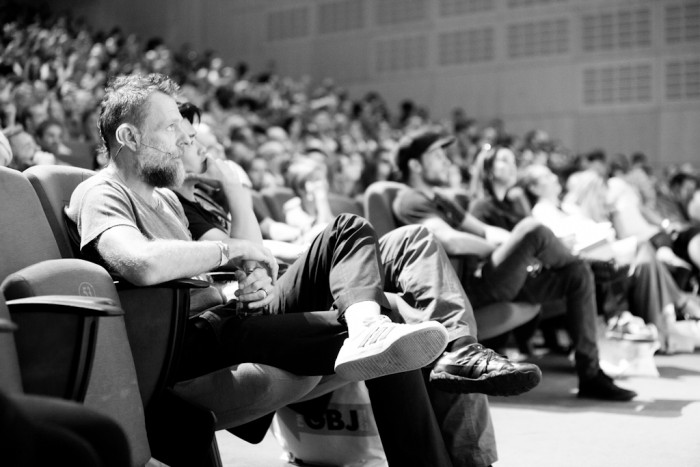 It's the good news that all creative enthusiasts have been waiting for: Tickets sales for the Design Indaba Young Designers Simulcast (YDS) in Cape Town is now open!
The best of the world's creativity is set to rock the stage at the Cape Town International Convention Centre from Wednesday 27 February to Friday 1 March as speakers from across the globe, representing an array of creative disciplines, descend on the Mother City for Design Indaba Conference 2013.
In broadening the creative scope, Design Indaba is committed to making the Conference accessible to more people. As such, YDS is a live simulcast of the main session to a second auditorium, at the same venue, but at a discounted rate.
YDS ticket sales are now open. The price for individuals of age 25-years and under is R1 490 and R1 680 for over-25s. CLICK HERE TO BOOK!
Ticket prices include access to simulcasts of all the Design Indaba Conference talks, Design Indabar and a pass to one Design Indaba Music Circuit event.
This is an not-to-be missed opportunity to be inspired by the likes of John Maeda, Paula Scher, Steven Heller, Jessica Hische, Daan Roosegaarde, Spoek Mathambo, David Adjaye and Nicholas Hlobo.
For more information please visit www.designindaba.com/conference or contact Lindsay Roberts on 021 465 9966 or lindsay@interactiveafrica.com.
Watch the Talk with David Adjaye
Talks
• Duration: 00:43:07
•
9 May 19