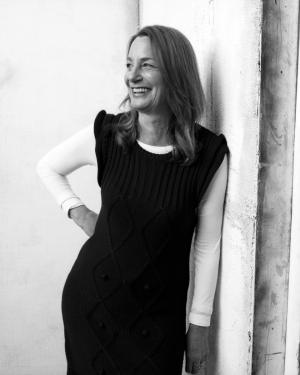 Speaker
Paula Scher studied at the Tyler School of Art in Philadelphia and began her graphic design career as an art director at Atlantic and CBS Records in the 1970s. In 1984 she co-founded Koppel & Scher, and in 1991 she joined Pentagram Design as a partner.
Scher has developed identity and branding systems, promotional materials, environmental graphics, packaging and publications for a wide range of clients. Drawing from what Tom Wolfe called the "big closet" of art and design history, classic and pop iconography, literature, music and film, Scher creates images that speak to contemporary audiences with emotional impact and appeal. Four decades into her career, these images have come to be visually identified with the cultural life of New York City.
During the course of her career Scher has been the recipient of hundreds of industry honours and awards. She is a member of the Art Directors Club Hall of Fame and won the prestigious Chrysler Award for Innovation in Design in 2000. She has served on the national board of the American Institute of Graphic Arts (AIGA), and in 2001 she was awarded the profession's highest honour, the AIGA Medal, in recognition of her distinguished achievements and contributions to the field. Scher has served as president of the Alliance Graphique Internationale (AGI). She holds honorary doctorates from the Corcoran College of Art and Design, the Maryland Institute College of Art and Moore College of Art and Design. She has served on the board of directors of the Public Theater, and in 2006 she was named to the Art Commission of the City of New York.
Her work has been exhibited all over the world and is represented in the permanent collections of the Museum of Modern Art and the Cooper-Hewitt National Design Museum in New York, the Library of Congress in Washington DC, the Denver Art Museum, the Museum für Gestaltung Zürich, and the Bibliothèque Nationale de France and the Centre Georges Pompidou in Paris. Her teaching career includes over two decades at the School of Visual Arts, along with positions at the Cooper Union, Yale University and the Tyler School of Art. In 2002 Princeton Architectural Press published her career monograph Make It Bigger (Princeton Architectural Press, 2002) and MAPS (Princeton Architectural Press, 2011).