Venice, Italy, has once again become a hub of architectural brilliance as it hosts the 18th edition of the renowned Venice Architecture Biennale between 20 May and 26 November 2023. The biennial event gathers architects, designers and enthusiasts from across the globe to celebrate cutting-edge advancements in the world of architecture. This year's edition is themed 'The Laboratory of the Future', and it explores the harmonious relationship between architecture and nature, and challenges Western architecture styles.
The 60+ pavilions at the Biennale offer a glimpse into the built environment across the globe. Here's a look at a few.
The Brazilian pavilion
The 2023 recipient of the Venice Architecture Biennale's Golden Lion for Best National Participation, the Brazilian pavilion, named Terra, features earth-covered floors in an exploration of decolonisation, national identity, diaspora and indigenous-knowledge systems. Terra draws on the past to compose 'possible futures, focusing on the role of land in shaping our understanding of heritage and identity'.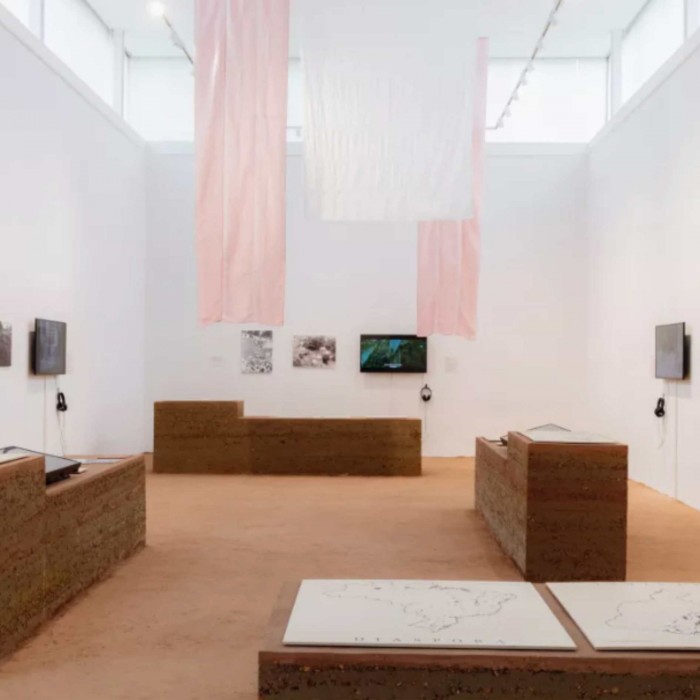 Acclaimed British architect and Design Indaba alum David Adjaye's striking triangular pavilion, The Kwaeε, is crafted entirely from timber. The eye-catching black structure takes its name after and is inspired by the Twi word for 'forest'; Twi is a dialect spoken by millions of people in southern and central Ghana.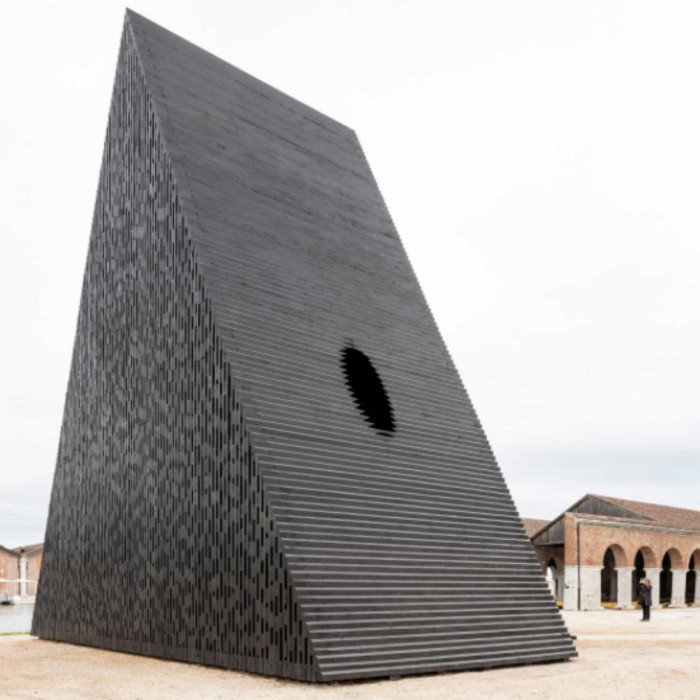 The Nordic pavilion
Finland, Norway and Sweden's combined pavilion, Girjegumpi: The Sámi Architecture Library, features a collection of artefacts relating to the indigenous Sámi people, whose territory covers the northern regions of the three countries. Curated by architect and artist Joar Nango, the colourful pavilion includes books, timber structures and reindeer hides.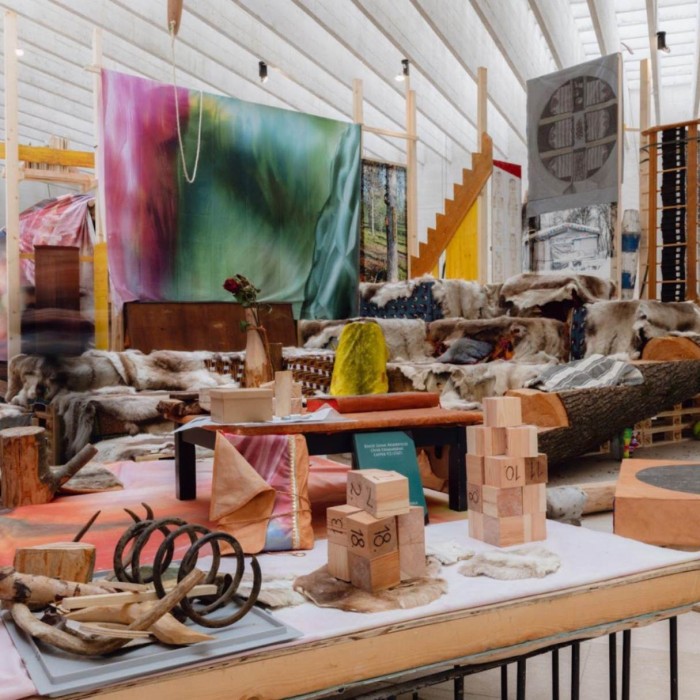 The Applied Arts pavilion
For their seventh Venice Architecture Biennale pavilion, London's Victoria & Albert Museum (V&A) presents Tropical Modernism: Architecture and Power in West Africa, curated by Christopher Turner of the V&A and Nana Biamah-Ofosu and Bushra Mohamed of the Architectural Association school of architecture. The pavilion critically examines the imperial history of tropical modernism, taking a deep dive into tropical modernist architecture, and exploring its origins and dynamic evolution across time.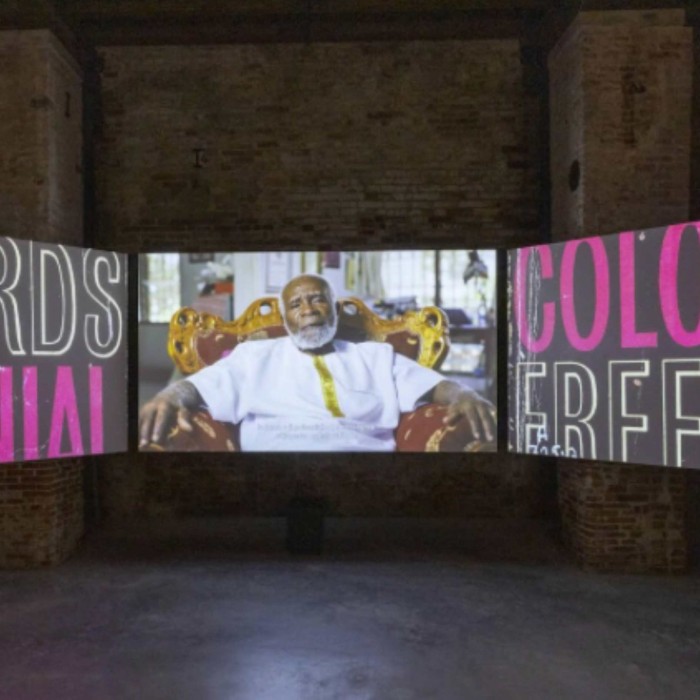 The Kosovo pavilion
The Republic of Kosovo's exhibition, curated by architects Poliksen Qorri-Dragaj and Hamdi Qorri, is focused on the intricate nature of migration. The pavilion, Transcendent Locality, weaves a complex tapestry of experiences and journeys, about 'people living in multiple places at the same time, maintaining connections between hostland and homeland through communication, transfer of knowledge, information, material and immaterial goods'.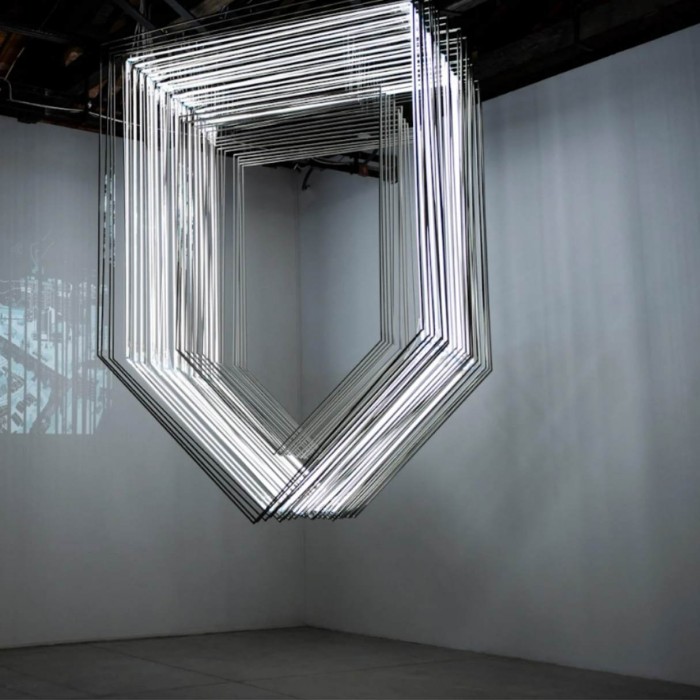 Read more
Photographs: Andrea Avezzù, V&A, Nordic Pavilion, Agon Dana, Matteo de Mayda.