Seeking to combat the issue of inexhaustible plastic waste while also creating a space for education, reflection and knowledge, a creative trio has come up with a public pavilion made from recycled plastic. Architecture studio Hassell collaborated with 3D-printing studio Nagami on the prototype, which will serve as a gathering point for people to have conversations about material waste and to consider how technology can help solve the planet's problems.
The idea for the pavilion was the brainchild of Xavier De Kestelier, head of design of Hassell; Manuel Jimenez Garcia, founder of Nagami; and Nachson Mimran, co-founder and CEO of to.org, a collective of creative activists committed to seeding positive change. The organisations hope that the pavilion prototype leads to several more around the globe, to foster conversations about material waste and technology's intervention in the issue.
'We have more than five billion metric tons of plastic waste on our planet,' Garcia explains. 'As 3D printing scales up into architecture and construction, we can massively increase the demand for recycled plastics and speed up the cleaning process of our oceans and landfills.'
Made using industry-leading 3D-printing techniques, the pavilion comes in 24 individual pieces which can easily and efficiently be transported and assembled on-site. The structure also features built-in seating. The design, which was inspired by indigenous shelters, was created to sustainably and effectively handle dramatic climates, with an exterior covering that incorporates fins. In cold places, the fins capture snow and offer organic insulation, while in warmer regions, they serve as a source of passive cooling, water collection and cross-ventilation.
'We wanted a pavilion that would be able to exist completely off the grid, and adapt to local climatic challenges and conditions, to create as low as possible an embodied and operational carbon footprint,' says De Kestelier of the vision for the prototype. 'The implications of 3D printing at this scale are huge for architecture, and we hope we can apply this aspect of adaptability across projects.'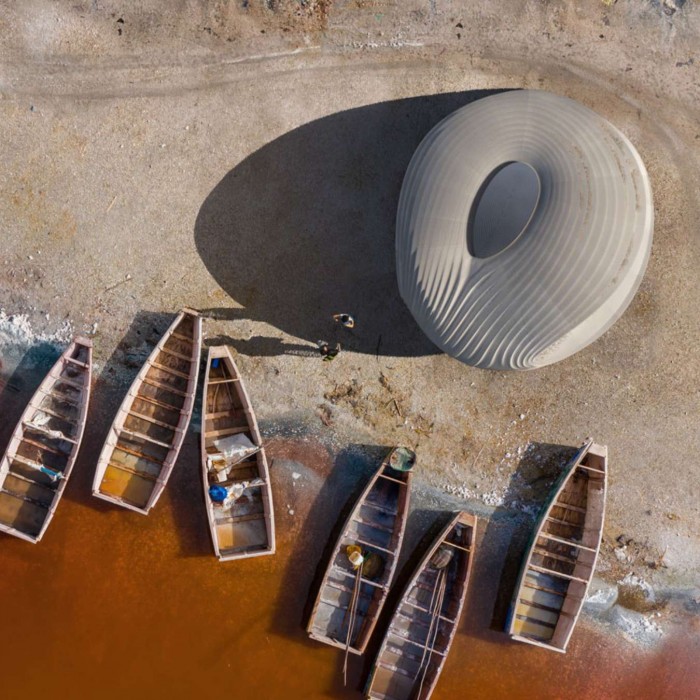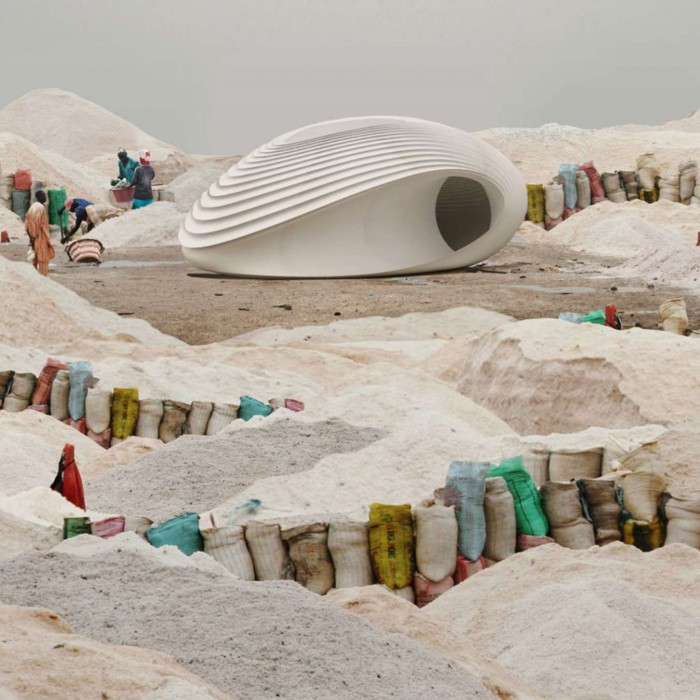 Read more
Celebrating fifteen years of Serpentine Pavilions

Photographs: Hassell x Nagami.