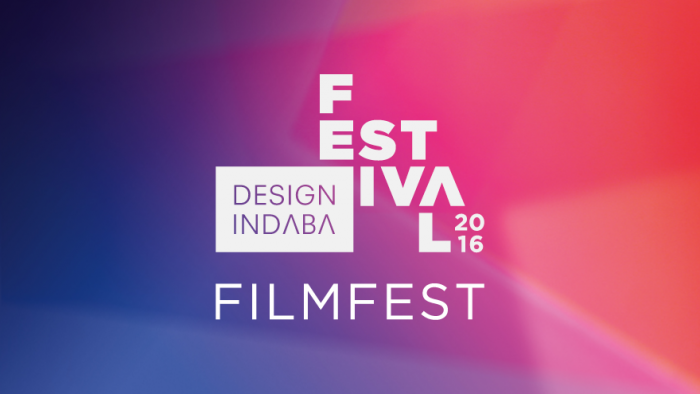 Design Indaba FilmFest 2016 screens at The Labia, The Bioscope, Beerhall Contemporary Gallery, Athenaeum's Ford Little Theatre and NWU Potchefstroom Campus.
Films are magical. They have the power to make you laugh out loud, weep, give you chills down your spine, educate or inspire you. The Design Indaba FilmFest is a celebration of this magic. Over 10 nights, you will see a curated selection of full-length feature films and documentaries dedicated to music, architecture, urban design, food, dance and other forms of creativity.
This year, not only will the FilmFest take place in Cape Town at the historic and treasured Labia Theatre, but it will be exported to our Simulcast partner cities in Johannesburg, Durban, Port Elizabeth and Potchefstroom, giving even more people access to these powerful films.
Remember to book your tickets early, these screenings sell out quickly!
Here is what you have to look forward to...
For Grace blows the lid off the tough world of fine dining as it follows Michelin Star chef Curtis Duffy's journey to the top.
The story of Misty Copeland – the first black woman to be promoted to principal dancer in the American Ballet Theatre.
Live From New York! documents the early years of "Saturday Night Live" and examines how this late-night show became an American institution.
Inspired by her beloved dog Lolabelle, American artist Laurie Anderson directedHeart of a Dog, a documentary exploring love and loss.
The documentary film is an account of West Berlin's decadent and chaotic nightlife from before the curtain fell.
A documentary film about a family who raised their seven children confined in their apartment in New York City.
Mavis! is the first feature-length documentary on gospel and soul music legend and civil rights icon Mavis Staples and her family group, the Staple Singers.
Follow the New Yorker's cartoon editor, Bob Mankoff, as he curates the hundreds of humorous and insightful pitches that are submitted to him every week.
This documentary investigates the lives and experiences of those who live and work in the "8 House" in Copenhagen, designed by Bjarke Ingels of BIG.
Charlie Kaufman's puppet noir film,Anomalisa follows one man's identity crisis during a weekend in Cincinnati.
Film Schedule
SCREENINGS IN CAPE TOWN @ THE LABIA ON ORANGE
11 Feb | 20h30 For Grace [Book Now]
12 Feb | 20h30 A Ballerina's Tale [Book Now]
13 Feb | 20h30 Live From New York! [Book Now]
14 Feb | 20h30 Heart of a Dog [Book Now]
15 Feb | 20h30 B-Movie: Lust and Sound in West Berlin 1979-1989 [Book Now]
16 Feb | 20h30 The Wolfpack [Book Now]
17 Feb | 20h30 Mavis! [Book Now]
18 Feb | 20h30 Very Semi-Serious [Book Now]
19 Feb | 20h30 The Infinite Happiness [Book Now]
20 Feb | 20h30 Anomalisa [Book Now]
SCREENINGS IN DURBAN @ THE BEERHALL CONTEMPORARY GALLERY
11 Feb | 19h30 Live From New York! [Book Now]
12 Feb | 19h30 Very Semi-Serious [Book Now]
13 Feb | 19h30 Mavis! [Book Now]
SCREENINGS IN JOHANNESBURG @ THE BIOSCOPE
17 Feb | 18h00 Live From New York! [Book Now]
17 Feb | 20h00 Very Semi-Serious [Book Now]
18 Feb | 18h00 Very Semi-Serious[Book Now]
18 Feb | 20h00 Mavis! [Book Now]
19 Feb | 18h00 Mavis! [Book Now]
19 Feb | 20h00 Live From New York! [Book Now]
SCREENINGS IN PORT ELIZABETH @ ATHENAEUM'S FORD LITTLE THEATRE
17 Feb | 19h30 Live From New York! [Book Now]
18 Feb | 19h30 Very Semi-Serious [Book Now]
19 Feb | 19h30 Mavis! [Book Now]
SCREENINGS IN POTCHEFSTROOM @ NORTHWEST UNIVERSITY
17 Feb | 19h30 Live From New York! [Book Now]
18 Feb | 19h30 Very Semi-Serious [Book Now]
19 Feb | 19h30 Mavis! [Book Now]