Tebogo Selepe, aka Sloppy Iz, is a contemporary digital artist whose work is heavily influenced by pop art, surrealism and high fashion. Currently living in Soweto, the Design Indaba Emerging Creative for 2023 invites viewers to explore 'uncanny dystopian views of excess, media and identity' in his artworks.
We spoke to him about the origins of his pseudonym, his new audiovisual presentation, and learning the importance of resilience from his mother and grandmother.
You work primarily in collaging. What drew you to this medium?
Colloquially speaking, I think collage is quite a sick and bizarre medium. My first love will always be illustration, but with collage I felt each piece that I saw introduced me to an artist's mind. Like, vividly. Through using recognisable objects and images, which are already worth a thousand words, we get to explore ideas that may birth a thousand more universes.
What I've come to love about it most is that it doesn't always have to make sense or be the prettiest thing out there. But when you see it, it either screams at you to make a point or it takes you on a journey on which you can explore different narratives, whether serious or playful.
Where does your pseudonym Sloppy Iz come from?
It's a culmination of things, really, but it all sparked when I asked myself, 'What sets my favourite artists apart?', from [the point of view of] how they're perceived, how they approach their work and how they are able to stick to their ethos without seeking external validation. I concluded that those who are perceived to be really good at their craft [operate] from either an innate natural source, or they practise and practise until it's right, and 'Sloppy' is right in between those two [kinds of] artists, acknowledging that there is room for improvement but not letting that be the bane of your creativity. It embraces the imperfections within the beauty. And 'Iz' is shortened from my high-school rap alias, Izzy KickA$$.
Who or what are your biggest inspirations?
This is a high-key and very difficult question to answer because I've learned to draw inspiration from the weirdest places, things and people. But everything began at home. My family inspires me greatly because I've come to learn a lot about myself as a person and a creative through valuable lessons and moments.
From my mother and grandmother, I learned the importance of resilience and the beauty of presentation, whether it's in your home, your outfit [or] how you dish your food on a plate. From a young age, this had my eyes open to anything 'nice' or fashionable.
Growing older, I fell in love with illustration by means of children's reading books, as well as cartoons from the old SABC 2. Even though other kids were really good at drawing recognisable characters from popular cartoons, I simply had fun drawing whatever I thought up, no matter how it looked.
Music was and still is a big part of my family. Each family member introduced me to different quality sounds, from jazz and '90s R&B to hip-hop. However, my uncle taught me to always seek out the 'unheard' or 'unseen' artists. Most of the artists I listened to had interesting album covers, and the older I grew, I came to find that the weirder/more creative album covers led me to the coolest music ever. Listening to musicians like Flying Lotus exposed me to artists like Shintaro Kago through the album cover for You're Dead!.
It is a collaboration like that that inspires me to collaborate with peers from different backgrounds, whether they're from the township or Buckingham Palace. I just love seeing authentic perspectives being presented, challenging current notions of understanding, and breaking the rules of what's deemed good or right, because such is the nature of life. Things change, some get better and some don't, but they all occupy the same space in this bigger picture we call life.
From learning how to consume music and anything visually pleasing, I'd share whatever I found on the internet with my friends with whom I'd start creating music. I assumed the role of a rapper with a great interest in art (I took visual art as a subject in high school), so much of what I wrote lyrically was derived from my imagination and the cartoons I consumed. My friends definitely taught me to embrace what made me different from anyone else, and we hyped each other up to be as 'other' as possible. We knew our potential and didn't want anyone else to dictate what we should think is cool. We would always try to remix the existing or come up with something totally fresh. So, in a nutshell, I can say I'm inspired by youthful rebellion rooted in authentic expression.
Tell us about TOAST'A, your new audio-visual presentation.
TOAST'A is a taste of what my 'bigger picture' looks like as an artist. I worked with two very talented homies on this project, Livhuwani 'Jay Stuyvesant' Mushiana, producer, and Mphiwa 'Nano' Nendouvhada, artist and filmmaker, to formally introduce the holistic vision behind Sloppy Iz. In a nutshell, this is how I'd like to contribute to youth culture and hopefully inspire anyone to do whatever they've been blessed to do without any fear of inadequacy. I can't give too much away but it's only fitting that it be released this June, finally.
What has been a career highlight for you so far?
Before this? It would definitely be getting an opportunity to meet with, talk to and briefly work with DJ Doowap. She's a notable powerhouse in her field and her creativity is in a league of its own. Being recognised by a real gee like that was nothing short of a blessing and an eye-opener. She helped me envision my work in a whole new light, which I'd like to bring to fruition in the near future. Big shout-out to Don Doowap, for real.
What's next for you in 2023?
Only time will tell. I truly feel blessed and I am appreciative of the doors that my art has opened so far. I'm quite stunned at the attention it's managed to pull and I'll always love to see people interact with it. However, this has created the ambition to find the spaces in which I belong while I try to craft a world for each piece to dwell in and grow. I am only a passenger on this journey, which has just begun, but I aim to make it one hell of a ride for whoever wishes to join this voyage.
I can't thank Design Indaba enough for this opportunity. Being a part of this class is still very surreal to me, and I aim to make the most of it.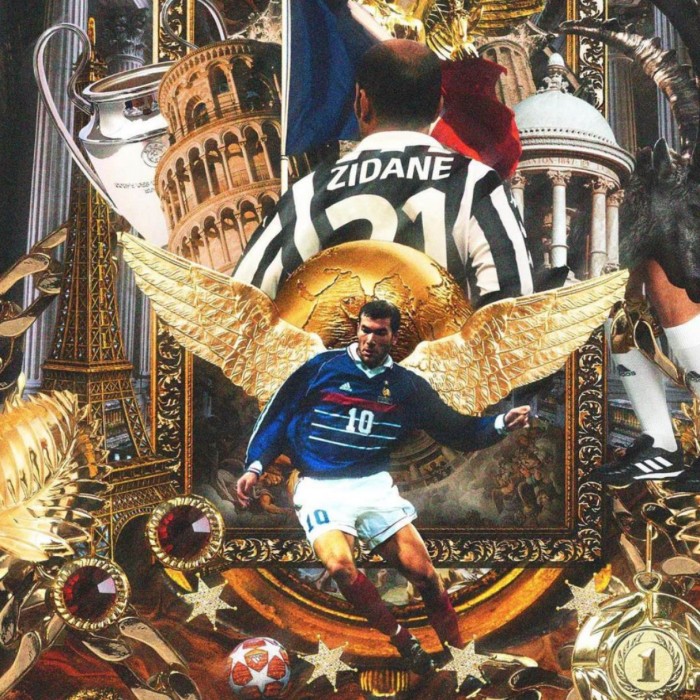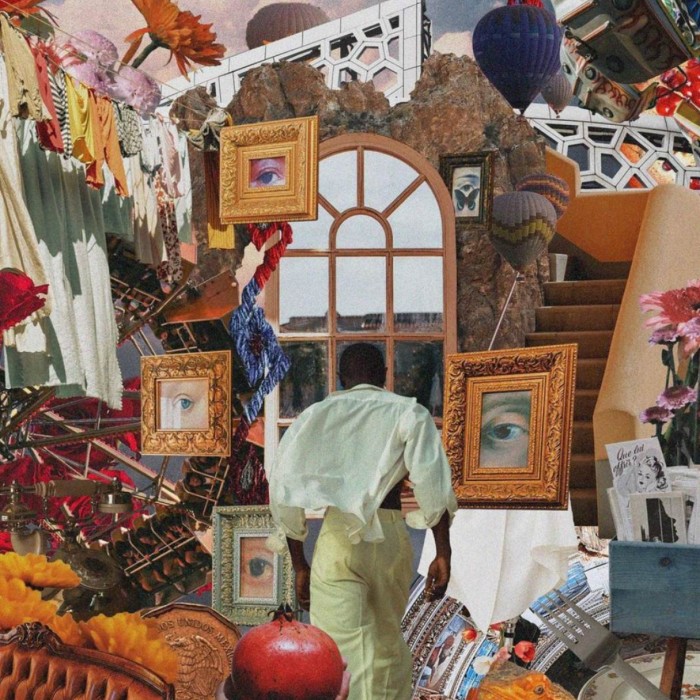 Read more
Photographs: Tebogo Selepe (Sloppy Iz).