Born in the Democratic Republic of Congo and raised in Johannesburg, textile artist and Design Indaba Emerging Creative for 2023 Princia Matungulu's artistic practice is a combination of weaving, sculpture and storytelling. The BA Fine Arts (hons) graduate of the University of the Witwatersrand employs the weaving processes of African wax-print fabric as a means of understanding Congolese traditions, norms and values of 'proper' womanhood.
We chatted to Matungulu about how she uses weaving as a form of silent protest, finding herself in her Congolese heritage and what's up next.
Tell us how your journey as an artist began.
My artistic journey began in high school when I selected visual arts as part of my electives in Grade 10. At that point, however, I did not know that I would make a career out of it – I took visual arts purely because I loved it and I wanted to have an outlet, a chance to do what I loved after experiencing all the stress and pressure from the other subjects that I did not enjoy as much. As it turned out, I found myself more drawn to my art, and after suffering a personal loss in my matric year, I realised that life is too short to be putting what I love on the back burner. Hence I decided to pursue art and thus my journey began.
You've stated that you make use of weaving processes as a form of silent protest. Tell us about this.
'Weaving as a form of silent protest' refers to my artistic process and what that means for me. When I weave, I make use of African wax-print fabrics, which we call 'kikwembe' in Swahili. This fabric not only acts as a placeholder for my identity, culture and heritage, but also symbolises the ties I have and the relationship between my mother and me, the intricacies and intimacies present in a mother-daughter relationship, and more specifically between an immigrant mother and her first-generation daughter.
During my process, this wax fabric is first torn apart into small strips, which I then use to weave a new piece. The tearing, deconstructing and reconstructing of something new is the silent protest; it is acknowledging my culture and heritage, and what is expected of me as a Congolese woman, but also forging a space and new identity for myself wherein I can exist in a manner that is most authentic to me.
What are your biggest influences?
My personal experiences, my mother (and the women around me), and our shared experiences are my biggest influences. Honestly, they intrigue me: our conversations, how my mom would relate to something that I am going through, how she does not relate, how other women in my family feel that doing a certain thing makes me any more or any less of a Congolese. It's really the dynamics and lived experiences between us that influence me.
What does being Congolese mean to you?
Being Congolese means a lot to me. As much as I am trying to explore what being Congolese looks like to me, I never want to disregard where I come from. I am Congolese and I find it beautiful that in my Congolese-ness (if that is a word...), I am still able to find myself.
What are some of your career highlights?
There are quite a few, but some noteworthy moments were being a co-recipient of the Bag Factory Young Womxn Studio Bursary award for 2021/2022 — it really helped mould my practice. Most recently, I had a two-person show with Guns & Rain for the launch of their new gallery space in Parkhurst.
What's up next for you in 2023? What are you working on at the moment?
I am currently focusing on my practice, researching and working on a body of artworks that I am truly excited about. Hopefully, the public will be able to see them at some upcoming show later this year. I am now represented by Guns & Rain gallery, and I am looking forward to using this opportunity to establish myself and take up more space as a black woman in the arts.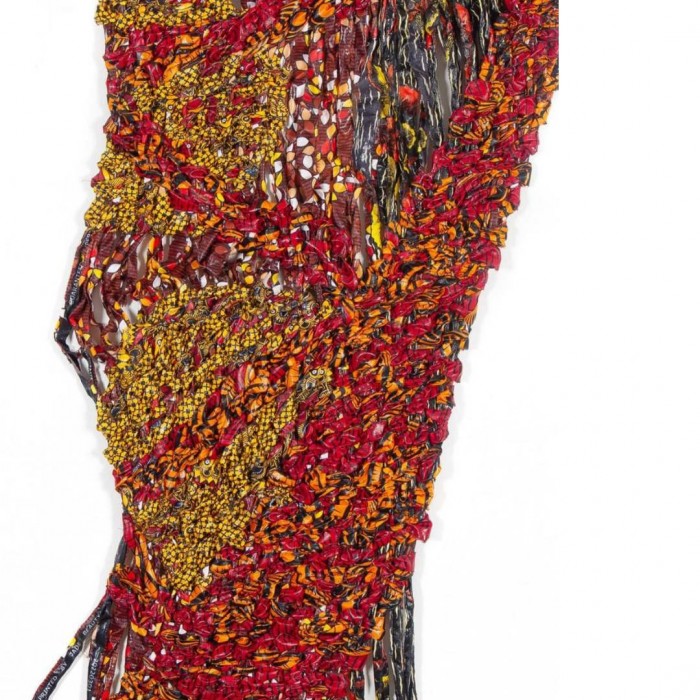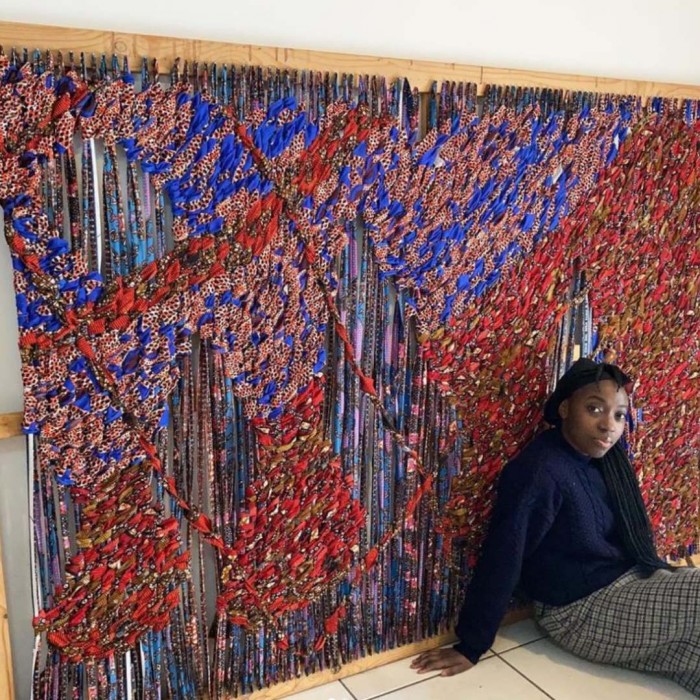 Read more
Photograph: Princia Matungulu.