A self-taught designer and creative director, Khumo Mohloli Morojele is one of Design Indaba's Emerging Creatives for 2023.
Inspired by the vibrant city of Johannesburg and the community of young creatives of which he is a part — as well as by his love for fashion and clothing — Morojele is constantly experimenting with new and innovative approaches using sustainable methods.
Design Indaba spoke to the rising designer about his fashion origins, finding his aesthetic in upcycling and what he's working on this year.
You're a self-taught fashion designer – what drew you to fashion?
I was always brought up in the arts, having been a theatre kid throughout high school and surrounded by my father and uncles who are directors, architects and musicians. The taste for art and expression was always there, but I guess I gravitated towards fashion specifically, not only because of seeing black designers like Samuel Ross and the late Virgil Abloh break conventional design barriers overseas, but also because my mom owned a boutique that sold imported womenswear from Turkey.
After high school, I applied for degrees in engineering and investment, but during my gap year, my father bought me an industrial sewing machine. I started subscribing to sewing and patternmaking YouTube channels and I never looked back.
Describe your design aesthetic.
I still very much experiment, and consider myself an artist in learning and an aspiring designer, so I wouldn't say I've committed to a certain aesthetic. But recently I've been working a lot with secondhand clothing and waste materials to upcycle into functional garments which lean more into a utilitarian form and aesthetic, combined with an artisanal and handcrafted feel, since I mostly construct all my pieces myself.
Your early days of thrifting guided you in creating sustainable, upcycled pieces. How does this ethos influence your current process?
My design processes are never the same, due to mixed methods of crafts and techniques. With thrifted clothing, there are certain traces of memory and history embedded in these garments that retail doesn't have the capacity and integrity to tell you.
I see the upcycling process as a pre-painted canvas used to inform new notions of the postmodern landscape through deconstruction, mending and reference-taking. During my process, recurring questions come up of what stories can be extracted, then retold and emphasised, further adapted and reinterpreted in my own perspective to centre my beliefs and overall cultural sensibilities through the garment and its final presentations. Therefore, the change in process is dependent on the thrifted pieces: they tell you where to start, rather than you telling them.
Who inspires you?
As corny as it sounds, my friends and family inspire me. Seeing them work and turn their visions into reality stimulates me to do the same thing. We are products of our environment and I am grateful to have my circle around me.
[South African fashion designers] Thebe Magugu and Lukhanyo Mdingi – my mentor – inspire me, as they create work at a capacity that my friends and I can only dream of. When I see their work, it's very reassuring that I am also relatively on the 'right path', as I see similarities in process and approach – but, of course, their outcome has a greater reach, which is humbling but at the same time encouraging.
What has been a career highlight for you so far?
Travelling to Paris to show my garments for Fashion Week at the Palais de Tokyo last year was a highlight, and especially seeing Thebe Magugu's showroom in the same building as our runway. And bumping into Maxwell [Boko] and Mmuso [Potsane] [of fashion label MmusoMaxwell] in the French airport as we were all on our way back home - it was good to know that France was abundantly filled with South African presence.
Another career highlight was my first group exhibition with the Standard Bank Gallery. I had the pleasure to exhibit alongside great young local talent who I now call my dearest friends.
All in all, seeing the garments I made being shown under fluorescent gallery lights and on Parisian runways has been amazing.
What's up next for you in 2023? What are you working on at the moment?
My latest work with the artist Francesco Mbele is called 'Collision Theory'. It involves the process of repurposing discarded and tarnished airbags into an ensemble of functional garments and bag accessories, then returning to the place of resource extraction - the scrapyard in Booysens, Johannesburg, which is filled with a fleet of written-off wrecked automobiles – to document the garments in medium format and 35mm film by [director] Jack Markovitz and Mbele, with modelling by Taylor Makhoba.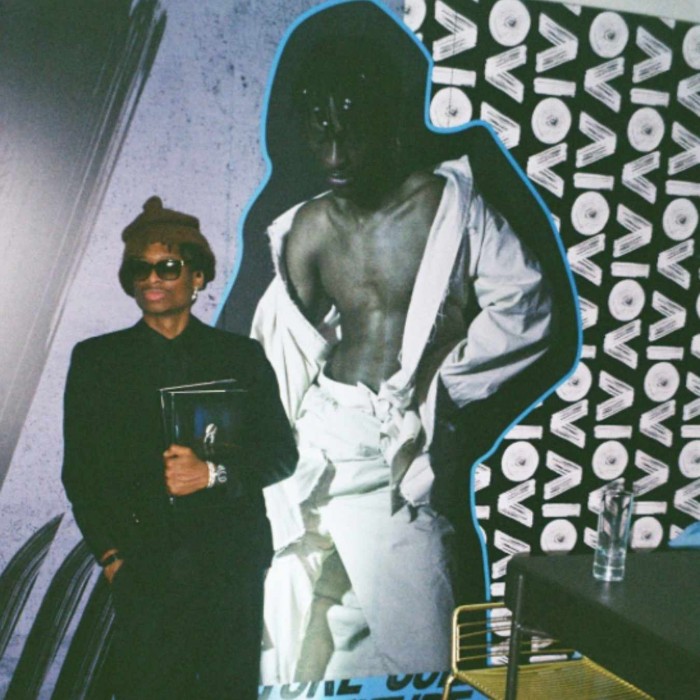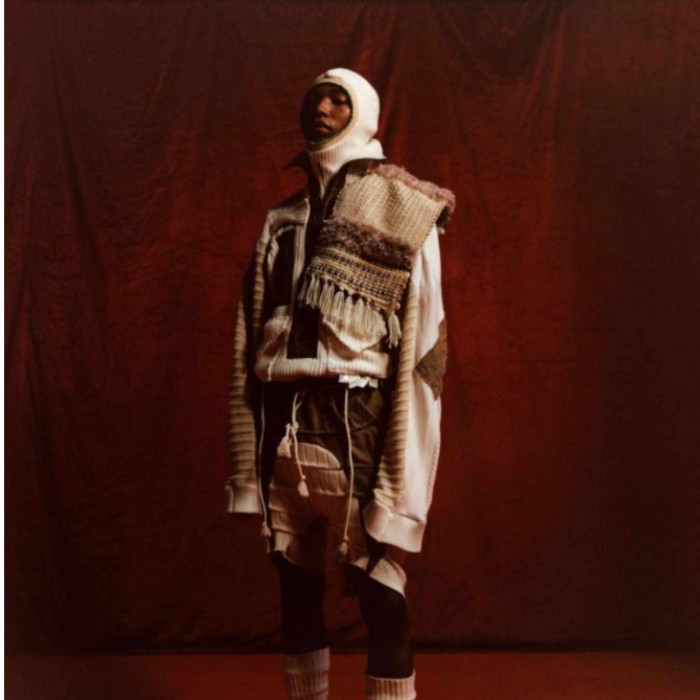 Read more
Photographs: Khumo Morojele.