Durban-based artist Thembi Mthembu's practice spans a variety of different disciplines and mediums – including photography and painting – in work that explores the notions and politics surrounding the body.
We spoke to her about where her photographic passion began, the power of black-and-white photography and expanding her creative practice.
When did your passion for photography start?
I was first introduced to photography in 2010, during my matric year, when South Africa hosted the FIFA World Cup. I watched a documentary about a woman sports photographer (whose name I've forgotten) who was talking about her career in photography and the vast opportunities available in the field of photography. It changed my life: photography was all I thought of doing for the rest of my life.
Many of your photographs are in black and white. Why?
During the first year of my studies in photography, I was introduced to Henri Cartier-Bresson, a master candid photographer who specialised in fascinating black-and-white film photography. This stayed with me way after completing my studies, until it became an obsession.
When I started working on my photographic series, I revisited the approach of the greats and found that black-and-white imagery brings that fine-art/abstract feel when looking at the photographs. That allows the viewer to look at the work conceptually.
You trained as a photographer but expanded your practice to include painting and digital art. What inspired this move?
With the many skills I have acquired in my life, I felt the urge to share with the world my observations and activism, and I did not want to limit myself to using only one medium of expression.
Who is your creative inspiration?
My mother, who is a dressmaker, and has always been creative with her ideas and designs. Sadly, she grew up in a time and environment that did not allow her to lead her life following her passions. I always do what she could have done, had she been given the same opportunities as I have.
What has been a career highlight for you so far?
I'm currently part of the year-long public art exhibition Nou Le Morne in Mauritius. That surpasses everything I've ever been part of.
What's up next for you in 2023? What are you working on at the moment?
I don't have major plans for 2023, but I stay hopeful and persistent in my craft. I feel honoured to be where I am in such a short span of time, and even more, I feel privileged to be given big opportunities, which come to me unexpectedly — it must be my mother's prayers!
I'm very enthusiastic about working on my ongoing series titled Ohlengiwey and hoping my work speaks for itself.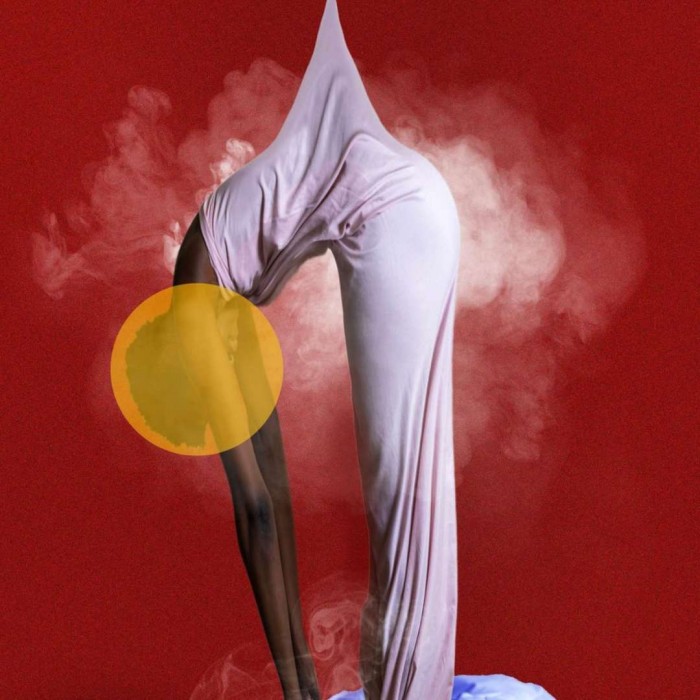 Read more
Photographs: Thembi Mthembu.