Johannesburg-based multidisciplinary artist Oteng Hope Kopiso's background lies in visual art, covering the traditional mediums of charcoal, graphite and pen, as well as acrylics and watercolours. More recently, however, Kopiso has expanded her artistic practice into bookbinding, curatorship and digital art. For Kopiso, just like the ever-expanding universe, there is no limit to how and about what she makes art.
We spoke to the 2023 Design Indaba Emerging Creative about her journey into bookbinding, the potential of digital art and where she draws her inspiration from.
Take us through your creative process. Where does it all begin?
To be honest, I cannot pinpoint this answer, as my beginning is similar to a world map. There are many points that cross and converse, but there is no particular point that describes the start. Among these, though, are desire, reference and the ability to exercise my talent.
You've recently stepped into bookbinding and created the Oracle experimental artist book. Tell us about this.
Bookbinding is such a beautiful culmination in my life. I started off making 10-page softcover journals for short-form documentation, and I have recently designed and bound my first edition of wearable artist books. The production is a result of my internship at Pulp Paperworks.
The inspiration came from otherworldly sources that urged the creation of meaningful artwork. Copper being a prominent aspect of my being (worn as health-driven and spiritual jewellery) was communicated to me as a beautiful yet meaningful design feature that could be incorporated into the book. On pondering the sources and discussing this inspiration with my guides, I founded the concept of Oracle — looking at the history of the oracle, and how it presents itself and communicates its messages. I also love the title, as it begins with 'O', which is the first letter of my first name, and so the logo is an 'O', for both my name and the title of the publication.
I decided to create my own (mini) Oracle deck encased in books that could be worn as earrings or a necklace, as an oracle delivers a message or answer (speaking/vocal cords - the necklace) and it is received (hearing/ears - the earrings) by the willing. The size of the book was influenced by its ability to be worn, but also encourages attention to detail and careful handling through interactivity, which are two main elements involved in the bookbinding process. The earrings are limited to an edition of 25.
You've also expanded your artistic practice into the digital realm. Why?
I needed a way to expand, as I felt I had a natural talent that I needed not only to refine in print but to transcend into digital too. Digital art is amazing, as it begins to break down limitations that print artmaking can present, and can be translated into many formats, with clarity of resolution. I am working on penetrating the NFT market, although I'm inspired by the range of possibilities that digital arts presents, such as game design, animation, interactive media and UI/UX.
Digital art is as influential as traditional art, especially for the youth, where a lot of change and positive social engineering can take place in a world that's so heavily debilitated by the negative aspects of this sphere.
Who or what are your biggest inspirations?
My answer about the creative process applies to this question. I'd like to say, though, that reference is my biggest inspiration. The Master, God, the Universe, Source, or whatever you refer to It as, is my main source of inspiration, as it encompasses all of the references I refer to.
The lucidity and grossness of the material world, the multitude of realms and dimensions – tangible and non-tangible – are all so mind-expanding and inspirational to the point that I really cannot reduce it to a few things. This is reflected in my practice, as I make art about anything and utilise any style I feel like, as I believe I am not limited when it comes to painting or drawing styles, although I have my strengths.
What has been a career highlight for you so far?
Being a part of the Design Indaba Emerging Creatives Class of 2023, of course!
What are you working on at the moment?
I'm working on a few designs for my own notebooks, artwork creation and developing my yogic practice to become a better art practitioner and a better person to interact with, to not return to Earth after this lifetime. The universe is too expansive to keep reincarnating here.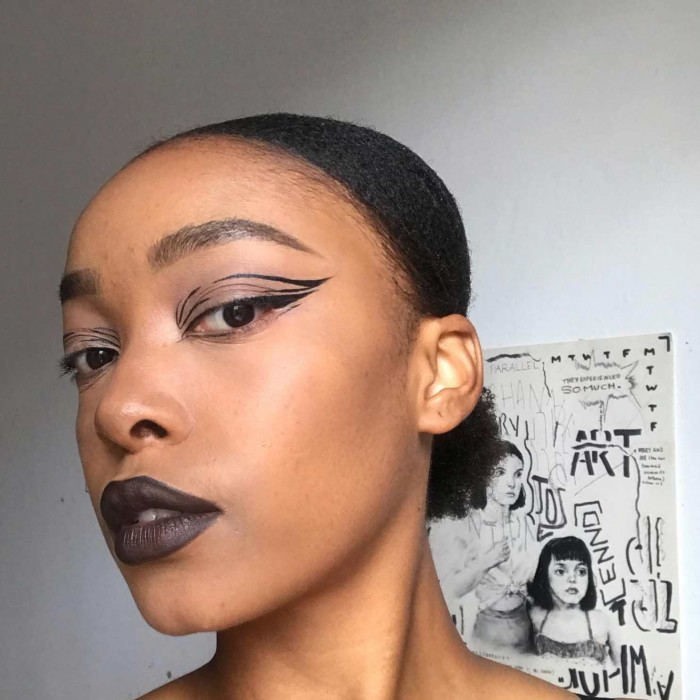 Read more
Photographs: Muzzen Shots, Oteng Hope Kopiso.