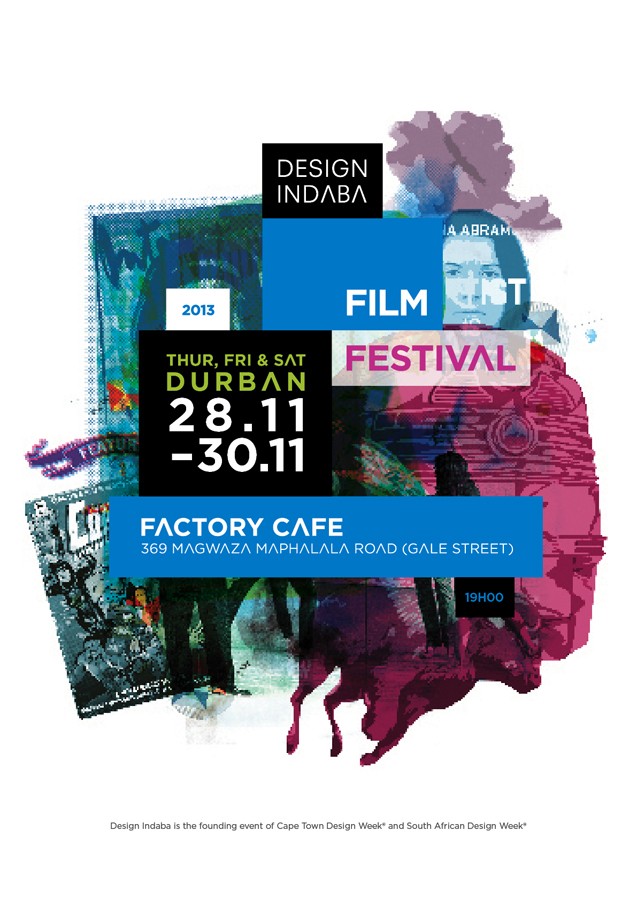 Design Indaba FilmFest Durban
Design Indaba FilmFest, in association with Imagination Factory, is coming to Durban's shores from 28 to 30 November.
As a multidisciplinary platform, Design Indaba champions film as a creative force unto its own. Since 2010 we have hosted the highly popular annual Design Indaba FilmFest in Cape Town. Due to its resounding success we are now extending our creative reach to the city of Durban.
Design Indaba FilmFest will bring a unique cinema experience to the Factory Café, housed inside the Colombo coffee roastery. Moviegoers can enjoy some dangerously delicious coffee while they expand their minds with the same excellence and innovation on offer at other Design Indaba events.
Design Indaba FilmFest is aimed at both creative industry professionals and enthusiasts. It covers all of the creative sectors, from design to art, film, music, food and more.
The film festival has a proud history of working with industry greats such as Gary Hustwit (Helvetica), Nelly Ben Hayoun (The International Space Orchestra) and Morgan Spurlock (Comic-Con) and we will continue to bring the best documentaries on creativity to South African shores.
Join us in Durban from the 28 to 30 November 2013.
Click here for programme details, movie trailers and bookings.

Watch the Talk with Gary Hustwit