Design Indaba FilmFest 2013 (Durban)

The world's best creativity and design films, all on one screen. Now heading to Durban from 28 to 30 November 2013.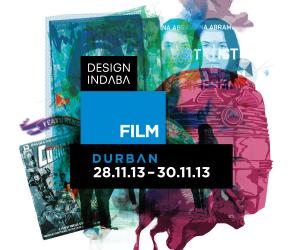 Design Indaba FilmFest, in association with Imagination Factory, is coming to Durban's shores this November.
As a multidisciplinary platform, Design Indaba champions film as a creative force unto its own. Since 2010 we have hosted the highly popular annual Design Indaba FilmFest in Cape Town. Due to its resounding success we are now extending our creative reach to the city of Durban.
Design Indaba FilmFest will bring a unique cinema experience to the Factory Café, housed inside the Colombo coffee roastery. Moviegoers can enjoy some dangerously delicious coffee while they expand their minds with the same excellence and innovation on offer at other Design Indaba events.
The film festival programme includes the popular Urbanized, part three in the highly acclaimed design trilogy by Gary Hustwit; Food Design, which looks at the history and techniques of the discipline; and Big Easy Express, a documentary on the musical journey of Mumford & Sons, Old Crow Medicine Show, and Edward Sharpe and the Magnetic Zeroes, on their tour of dreams from San Francisco to New Orleans.

Follow @DIFilmFest on Twitter for regular updates or like the Facebook page.
Tickets available online.
Event Information

Event Information

Thursday, 28 November, 2013 - 19:00

Friday, 29 November, 2013 - 19:00

Saturday, 30 November, 2013 - 19:00

Venue:

Tickets R20 online or R30 at the door.

Film screenings start at 19:00.
More About Design Indaba FilmFest 2013 (Durban)