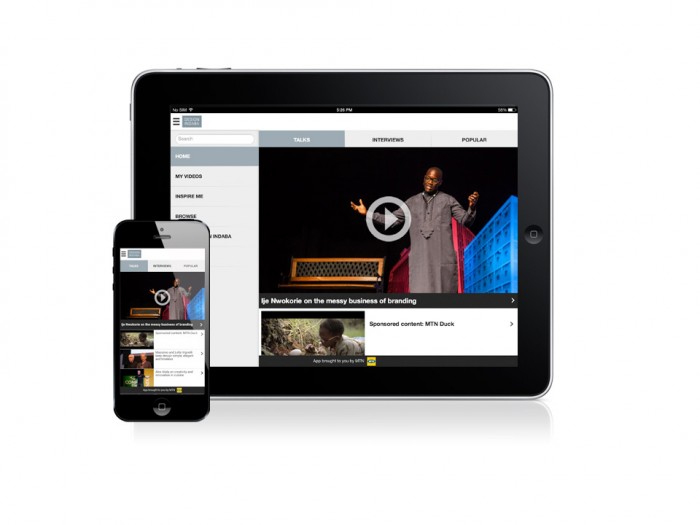 Ije Nwokorie conference talk premieres on Design Indaba App
As a thank you to our loyal fanbase, Design Indaba today premieres all the talks from our 2014 Conference on the Design Indaba App – ahead of their release on our website later this year.
Be the first to see all the inspiring talks as they are released by downloading the App below.
Download our video app

Every year we share the renowned talks on designindaba.com because we believe in broadening access to the world's best creative minds beyond the delegates who attended the event. This year for the first time, the talks make their premiere on our App, conveniently packaged in one place and available for free download.
The talks will be released on designindaba.com from August 2014.
Ije Nwokorie on the messy business of branding
The first talk to be released on the App is by Ije Nwokorie, global CEO of global brand consultancy Wolff Olins, London.
"Increasingly, people's perception of a brand is not what it says on a billboard far away or on a TV ad but in the products and service and experiences that people have," Nwokorie states.
Branding is a messy business. – Ije Nwokorie
View the video trailer below.
More to come...
Other speakers at this year's Conference included Stefan Sagmeister, Thomas Heatherwick, Naoto Fukasawa, David Goldblatt, Lauren Beukes and Scholten and Baijings. See the entire list here. We'll be releasing the full quota of talks over the course of the rest of the year.
The Design Indaba Conference has been a source of inspiration, education and thought-provoking ideas for 20 years. It has become one of the world's most renowned design events for its curated line-up of thought leaders and contemporary industry pacesetters.
The App makes this treasure trove of creative capital accessible to anyone, anywhere using a tablet, smartphone or computer.
Design Indaba App is proudly presented by MTN.
Watch the Talk with Ije Nwokorie