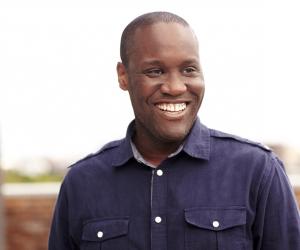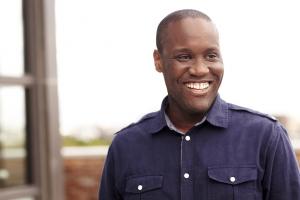 Speaker
Ije Nwokorie was made global CEO of Wolff Olins in April 2014. Wolff Olins, one of the world's most influential brand consultancies, is responsible for brands such as Orange, First Direct, Tate, London2012 and RED.
Born in America, Nwokorie spent his early years in Nigeria, an experience he credits with underpinning his creative outlook, as it is a world where commerce, culture and creativity are necessarily intertwined with everyday life.
He completed his architecture training at Columbia University and has worked on urban regeneration projects in Africa, special effects in New York and computer gaming in London. Nwokorie joined the Wolff Olins team in 2006 as senior strategist and was appointed managing director in 2010. On 12 April 2014 Wolff Olins announced him as their new global CEO.
In his role at Wolff Olins, Nwokorie leads and inspires their people, as well as drives, facilitates and delivers strategy and innovation for big corporations. Increasingly his role is as much about creating, as it is about bringing great people together to make things, and make things happen.
Nwokorie is a passionate speaker on creativity and leadership, addicted to investing in tech and an influential mentor and voice on entrepreneurship in Africa.