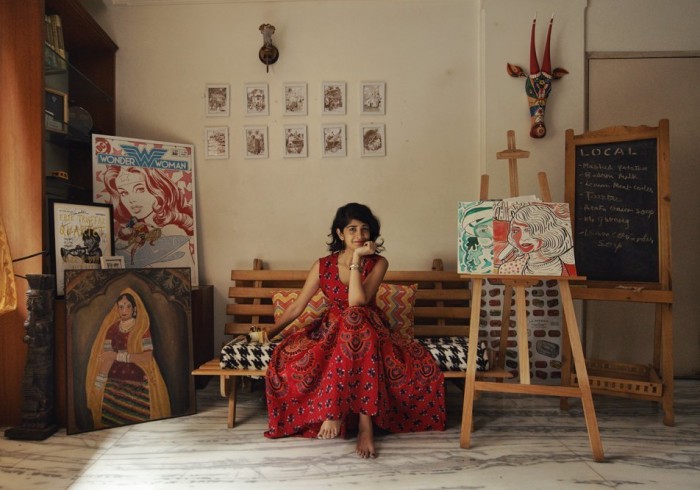 A designer landing her first job without a portfolio could very well be the modern-day equivalent of a fairytale. That's exactly how Roshnee Desai's career in design began.
It all started in MTV's design department, where she worked as a junior motion graphic artist for two years. This gig would set the tone for a flourishing career that would interrogate design's real value.
It was followed by an opportunity to work with the late design icon, Wally Olins, as the first designer at Saffron Brand Consultants in India. Her time there exposed her to an array of international brands, albeit overwhelming in the beginning.
Then onto Landor where she got to work on some Indian landmark brands, but where she also started feeling the urge to earn a formal degree design. Given her experience up to this point, the designer's raw talent had taken her places.
This brought not only a change in lifestyle, from working professional to student, but a change in cities too. She enrolled to London College of Design Communications to study Graphic Moving Image, which she says is an experience that's been most rewarding.
The new city welcomed more opportunities too, for she had the luck of meeting another design icon, Michael Wolff. Desai spent time shadowing him, and naturally learned a great deal not just from his practise, but things beyond design. She says of that experience: "Apart from designing and how its principles are to be applied everywhere, even simple things like how humility is really what makes you a better professional than others."
Once she'd completed her studies, and armed with all these serendipitous experiences, she returned to India to head up design at Culture Machine, where she was responsible for building a number of Internet brands like Blush, Being Indian and Awesomesauce.
However, alongside this she'd been working on two passion projects that would greatly impact her perspective on design. Spurred by her concern for women's issues in India, she designed the 'Men's Only Taxi' for Taxi Fabric, a public initiative that invites designers and artists to design the interiors of local taxi cabs.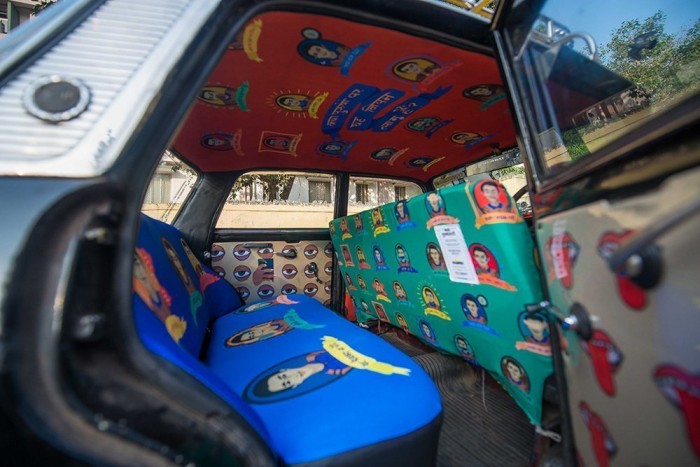 The aim of her fabric was to sensitise men to what it's like to travel as a woman in India. So the design depicted the invisible 'rules' women are expected to follow, and begs the question 'Do these same rules apply to men?'
"It showed me that the normal, everyday Indian is also receptive to design and that design truly is for everyone. It made it clear to me that design is democratic," she says of her Taxi Fabric experience.
The second passion project was her award-winning mixed-media short film, 'Cover Up'. The two-minute film explores the subconscious narratives experienced by urban women. "It gives viewers a peek into the thoughts and mentalities of a culture steeped in patriarchy and a society that demands you to hide its flaws and not let you truly express yourself, demands you to cover up."
Cover Up from roshnee on Vimeo.
And so began her next, most courageous venture: founding her own design studio called LOCAL. It was a response to the need for design to speak to people in a visual language they understood. She says that because Indian consumers are undermined and misunderstood, its spaces are littered with visual noise, coming from work that is poorly researched and alienating.
The agency advocates for a research-led approach to determine local context first, and how brands can be made relevant in these unique contexts. She makes a clear distinction between aesthetic and context: "I don't only mean designing with an Indian aesthetic. It's about going on-ground and researching that brand's 'local', whatever it may be."
This approach is relevant in the African context too, as we've heard from a number of proponents, like Public Nigeria's Feyi Olubodun, Kenyan tech firm BRCK's Mark Kamau and Nigerian co-founder of the Nupe Project, Funfere Koroye.
It's an exciting, active conversation that has emerged in recent years, particularly in the rising BRICS nations. This rallying call for the acknowledgement of a people's lifestyle, problems, context, particularly in the ways they're communicated to and the products built for them.
Watch the Talk with Mark Kamau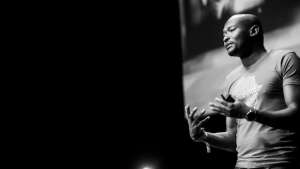 Talks
• Duration: 00:18:10
•
25 May 18