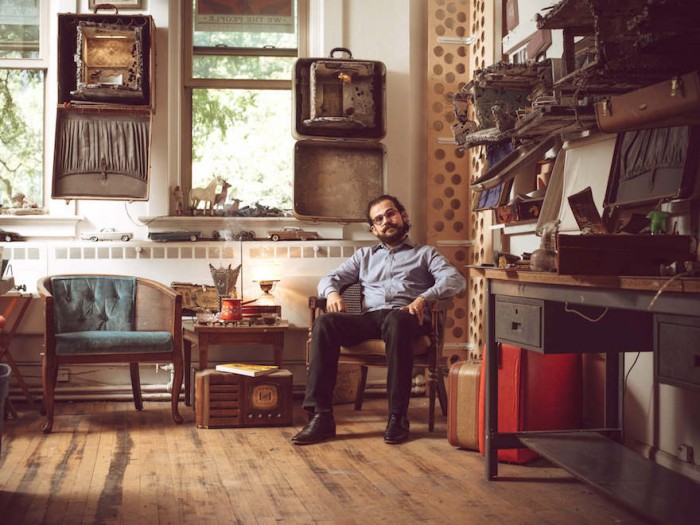 Syrian-born Mohamed Hafez visited the United States on a single-entry visa to study architecture in 2003 and never returned to his home country. Nostalgia for the city of Damascus led him to make tiny street scenes based on treasured memories and sketches; however, when the Syrian War began in 2011, his motivation changed.
He set out to capture the devastation wrought on the homes and streets of his city, creating miniature dioramas out of found objects, scrap metal and paint. The artworks are at once beautiful and terrible – the cutaway walls of broken buildings reveal interiors of undisturbed furniture, while Mercedes-Benz vehicles idle on bombed streets.
The dioramas reflect Hafez's deep interest in the cross-disciplinary exploration of street art and realistic yet ironic sculptural work. However, his art also has a hopeful quality, with verses of the Qur'an incorporated into it as a counterpoint to destruction. For Hafez, faith promises eventual justice – the message in his work is that, even during dark times, light can filter through.
The architectural typography of the artworks bears testament to this – Qur'anic calligraphy is presented as spray-painted acts of revolutionary protest, or as an audio loop from a hidden source to defy the iron fist of Syria's dictatorial regime.
Hafez's delicate artworks capture the fragility of life in a war zone, but they also draw attention to what it means to be a refugee – to leave everything that defined your life and flee to another country.
"There was this fire inside me to start humanising refugees and to tell their stories," says Hafez.
He sets out to humanise the word refugee and remind people of Syria's rich cultural history, which is being eradicated through war. "I thought the bare minimum responsibility I'd have is to raise awareness as part of a Western society," the artist says. "To share the stories, to show what is so rich about the region and what is so devastating that somebody could risk all their family in a little float over the Mediterranean, and how bad it has to be for somebody to risk the lives of their own kids on a little inflatable."
Each of his creations represents hundreds of hours of work. For him, this is positive, as it's the process of making that's therapeutic, not the end result. His practice has recently been revealed in a New Yorker documentary.
Hafez is the recipient of a 2018 Connecticut Arts Hero Award for his extensive and continuous body of work on issues such as the Syrian civil war, the worldwide refugee crisis, and an overall desire to counter hate speech.
An exhibition of his profoundly moving dioramas, Journeys from an Absent Present to a Lost Past, will run at Fabrica, in Brighton from 15 April to 29 May 2022, as part of the Brighton Festival in the UK.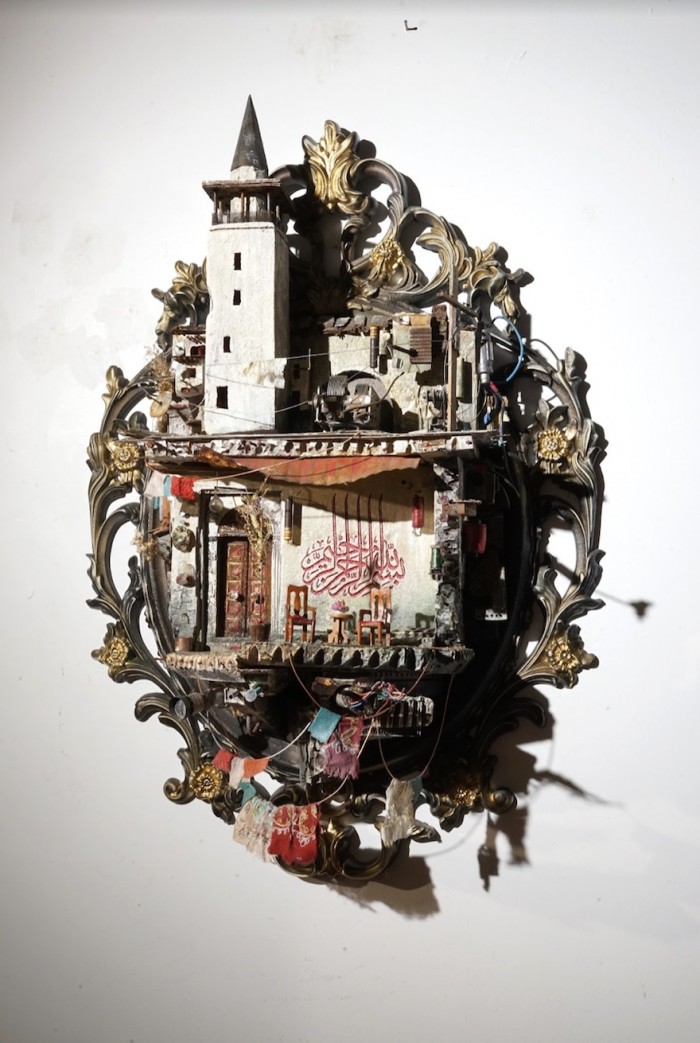 Read more:
Syria's refugee children tell their stories in an animated series.
Tatsuya Tanaka creates a mini-diorama of ordinary scenes everyday.
Miniature art scenes inspired by film.
Credits: Paul Specht, The New York Times