Cape Town girls are cool, but few as cool as Danielle Clough. Fulltime creative, Danielle Clough spends her time between photography, graphic design, embroidery and being a video jockey. Her most recent creative investment; embroidering, secured her a spot in the Design Indaba 2016 Emerging Creative programme.
Recently she started incorporating her embroidery into vintage tennis rackets and has caught the attention of the creative media. Her compositions are bright, colourful and fun, depicting images ranging from local fauna to international celebrities. We had a chat to her about her work.
Please give us a short background of your artistic education and what you do?
I studied art direction and graphic design at Red and Yellow School of advertising. Currently, I work as a designer for a company called Mama Money. I also design book covers and do layout on a freelance basis. Besides this I'm also an embroiderer and a VJ (video jockey) for various artists and events.
How do you manage your time between all these fields of work and interests?
I think I say "yes" too easily. Then from a fear of disappointing people I'm forced to figure out how to make it all work. I'm fortunate that all the people I work with are accommodating and kind. I think I've been good at choosing the right people and projects to work with.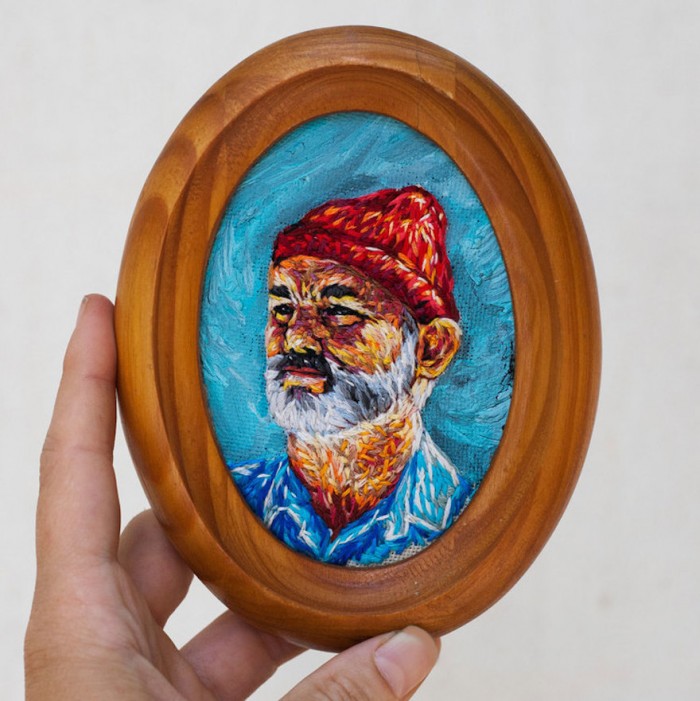 How did you get into embroidery?
It started while I was studying. I made plush toys for extra money so I always had the thread and felt around. I started "drawing" on scrap piece of felt with thread and really enjoyed it. I kept doing these "thread sketches" – which lead to embroidering them.
How was the idea of embroidery in rackets born?
A friend showed me simple hearts woven into a racket and I took it as a challenge. It started with flowers because I figured it would be the easiest thing to experiment with. I became hooked on the colour and depth possibilities I could achieve with these flowers and took it from there.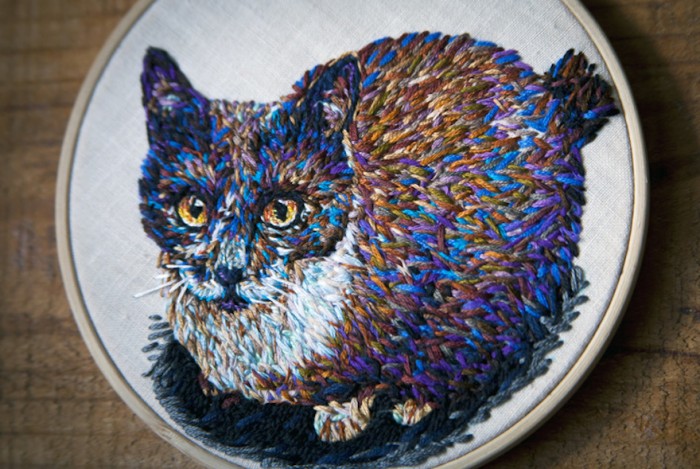 Is Embroidery time-consuming? How long would you say an average flower racket piece takes?
It's really time-consuming. It varies depending on the detail. It's hard to quantify because I always travel with a backpack full of threads and I sew when and where I can. It is not a like a 9-5.
Are there specific materials or thread you choose over others?
I don't discriminate when it comes to threads. I used wool, tapestry and embroidery floss. I've learned a lot through trial and error.
Where do you source the vintage tennis rackets to embroid?
All over. I most recently bought a bunch from Napier and Humansdorp.
What are some the biggest pitfalls you have encountered with embroidery?
The hardest thing is the disappointment of a piece that you've spent hours on and it just doesn't work. Deciding whether to toss it or keep going can be so disheartening.
Your embroidery pieces vary from flowers to celebrities. How do you decide on a subject?
It's just a mood. I start with an idea of an image or a colour I want to explore and then take it from there.
Are there any pieces you favour in particular?
My favourite is usually the last one I've completed. At the moment, it's the little fox and the Louis Theroux portrait.
Would like to embroid full time and quit your graphic design job?
I still design because it's important for me to do a variety of things to stay stimulated.
Can you give us a brief explanation on what being a video jockey entails?
It's a mash up of videos I play live as a backdrop to music for artists and festivals. It's a free creative expression. The show that I do with Haezer is more curated though and Jean De Wet makes all the visuals.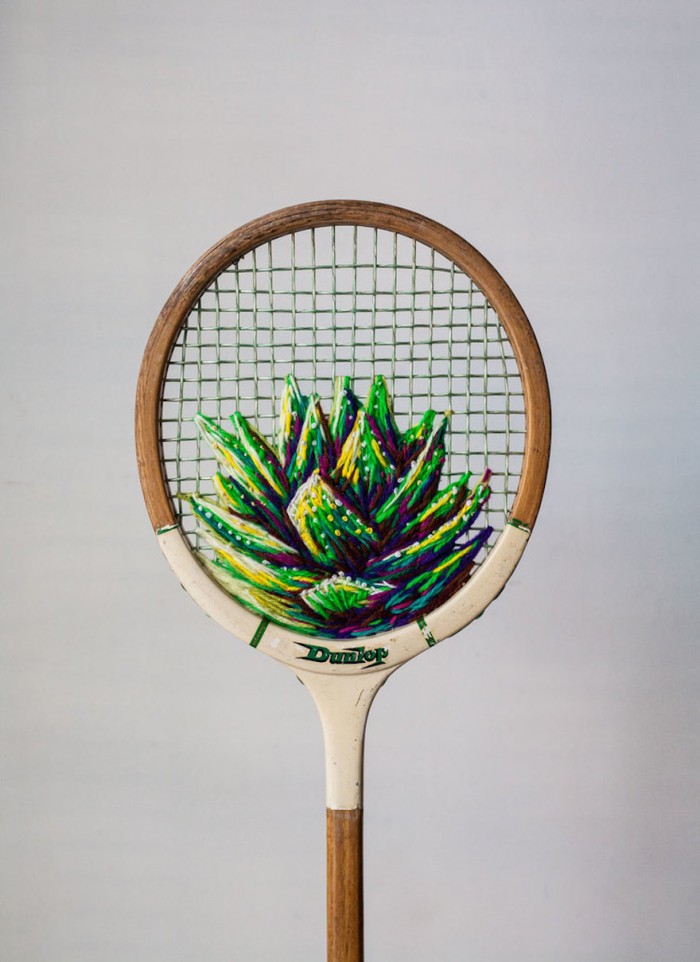 You are also a keen photographer. Is this only a hobby or do you shoot commercially?
I used to shoot semi-commercially, but I moved away from it a few years ago. Now I just shoot my work digitally and shoot film as a hobby. I find the process of shooting film really rewarding. The idea of capturing an image, and only experiencing later, with fresh eyes, is so fulfilling.
Do you have any advice, which you know now that you wish you knew when you started your creative career?
Admin. It always catches up with you.