In October, the world celebrates International Octopus Day, and there's a National Marine Week in South Africa. Over our 25 years of Design Indaba, we've had the honour of hosting #DI Speakers who are passionate about ocean and water conservation. Here's a round-up of memorable projects:
Keeping the coast erosion-free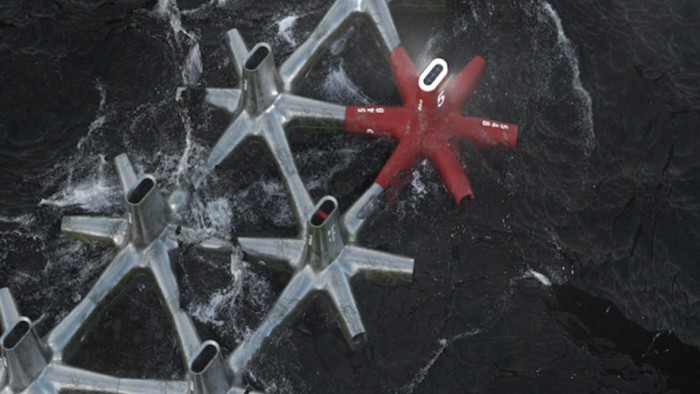 Industrial designer Xavier Oullet presented Aflot - his thesis project at the School of Design at the University of Montreal - as part of antenna during Dutch Design Week 2020. Aflot is a floating system of tetrapods that protect coastlines from erosion by mimicking natural mangroves, which diffuse the impact of strong ocean currents on coastal communities. His geometric objects have a nautical appearance, purposely balancing form and function. Learn more about this project here.
Kelp Help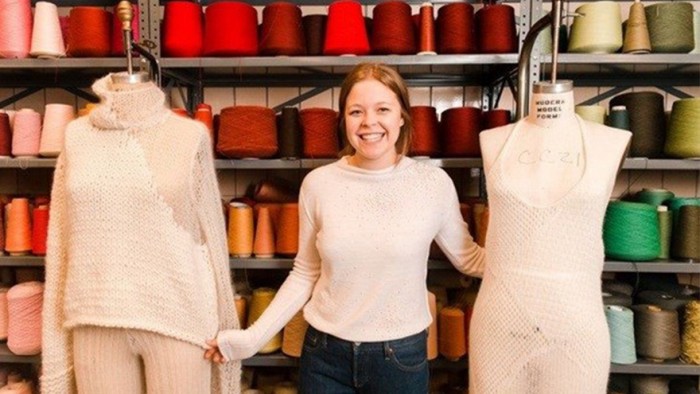 Aleksandra Gosiewsk is an eco-fashion designer who uses responsibly-sourced kelp, a form of algae seaweed, to produce materials and textiles for her various garments and shoes. With fast fashion contributing so largely to global waste, Gosiewsk found a slow and sustainable alternative in the ocean. She is also a founding member of Algiknit, a biomaterials research group devoted to finding alternative materials to combat the fashion industry's waste. The designer, who took to the Design Indaba Conference stage in 2019, received the acclaimed sustainable planet prize in the National Geographic 'Chasing Genius' awards in 2017. Learn more here.
Don't pooh-pooh it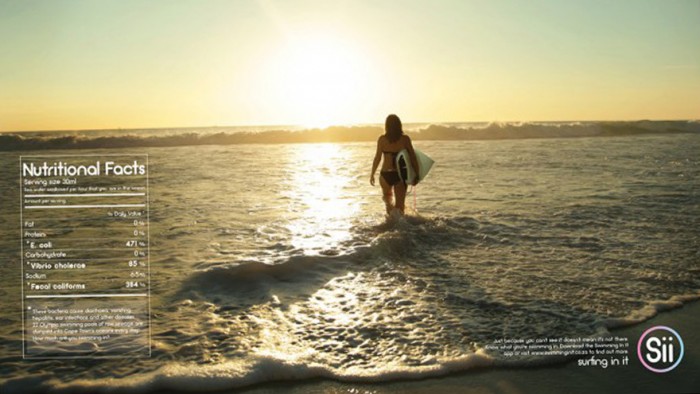 Carina Bonse is an art director and social entrepreneur. Her final year project at Red & Yellow School, SII (Swimming In It), explores the amount of raw human waste that ends up in oceans around Cape Town. She quickly discovered that roughly 55 million litres of the city's excrement is pumped into the ocean every day, which poses a massive threat of E.coli and other harmful health concerns such as hepatitis and diarrhea. Bonse's campaign creats awareness and also looks at how locals can act in order to combat this issue. Read more here.
Tea for thirty-two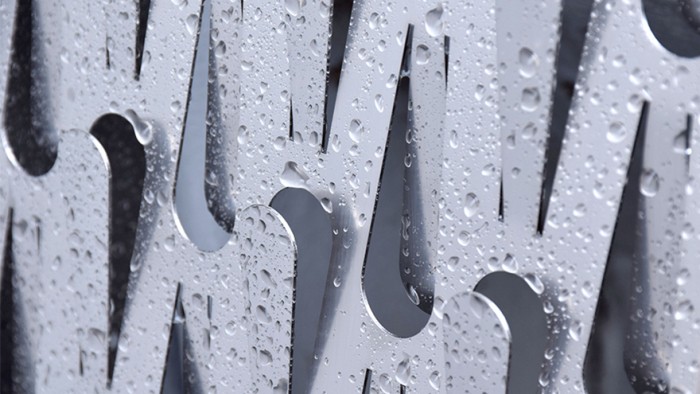 Shaakira Jassat is an interior designer and design researcher who took to the Design Indaba Conference stage in 2018 to discuss her ThirTEA project, which takes an alternative look at the world's scarce water resources. She did this by presenting the concept of a teacup and then revealed her discovery that a 150ml cup of tea expends 30 litres of water in the entire production process. The project demonstrates that there is a lot more water wastage than we may realise. Learn more here.
Surfers become citizen scientists with the Smartphin.
Boyan Slat's Ocean CleanUp System promises to rid our oceans of plastic garbage.