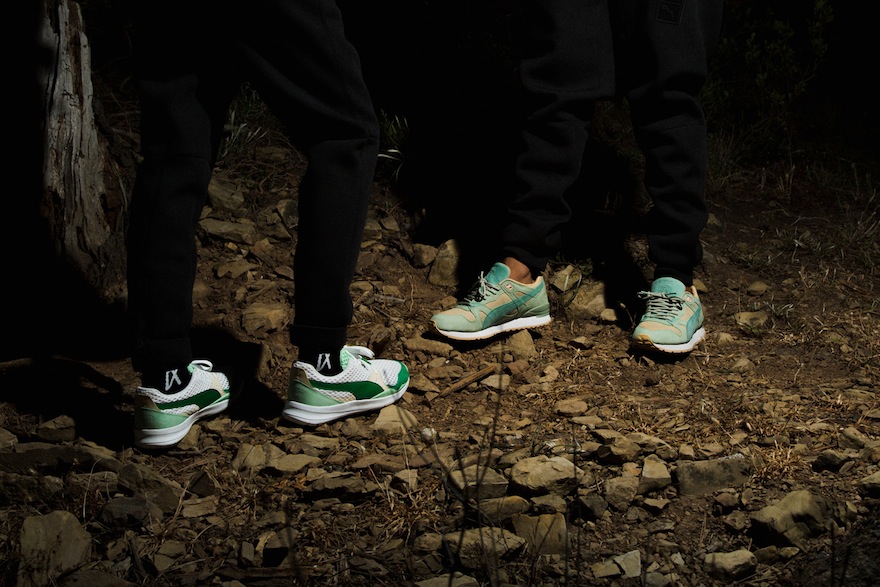 Local design wunderkind Daniel Ting Chong has teamed up with German sportswear giant PUMA for a range of exclusive sneakers. Drawing on aspects of traditional indigenous Zulu and Xhosa beliefs, the Cape Town–based designer and illustrator created two iterations of the brand's iconic styles: the Duplex OG and the Duplex Evo.
For his version of the Duplex OG, Ting Chong drew inspiration from Unkulunkulu, the Supreme Creator in traditional Zulu culture. Featuring a distinctly earthy hue and perforated upper made from premium nubuck suede, these details are complemented by an embossed artwork of Unkulunkulu that appears on the sneaker's tongue.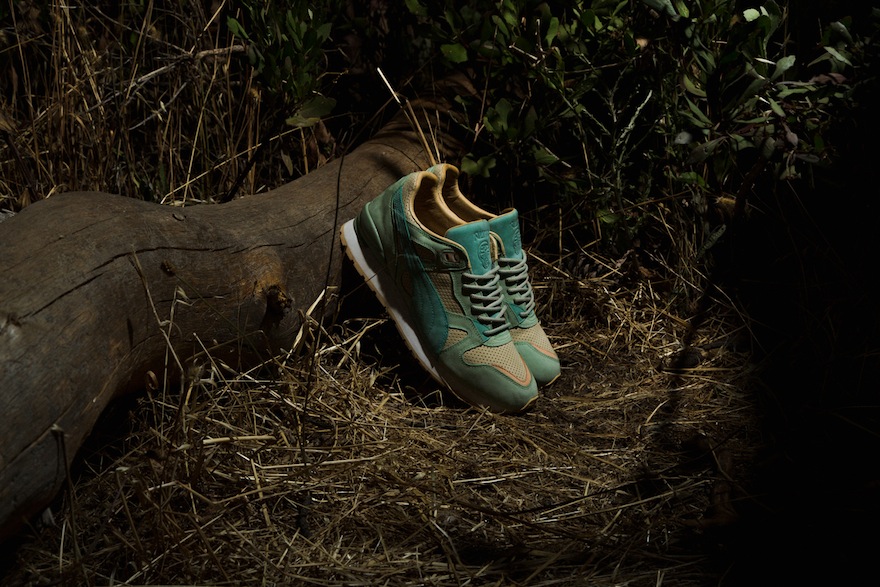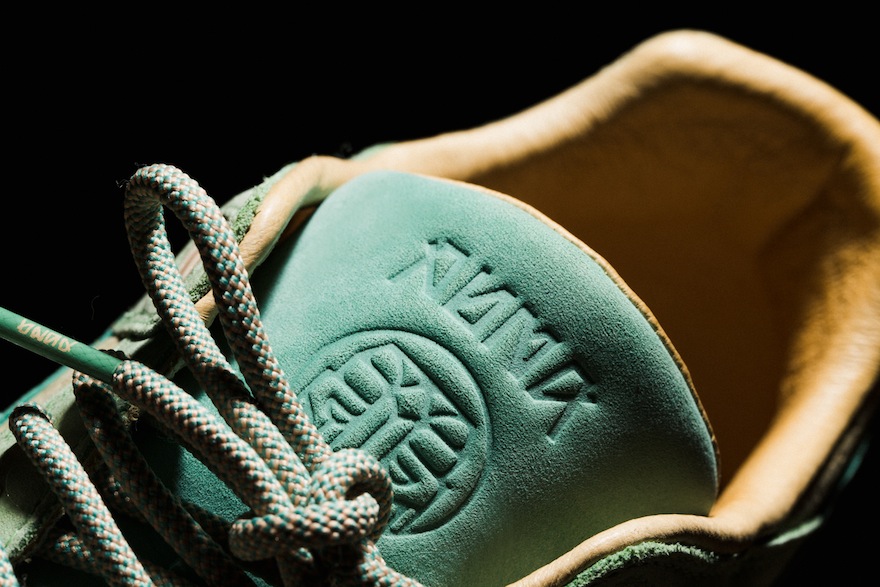 "Unkulunkulu sent a chameleon to earth to tell the human race that they will be immortal," explains Ting Chong. "But the chameleon became slow and lazy on his journey, so Unkulunkulu sent a lizard to earth to convey the message that there will be death. It seemed natural to apply this mythology to the Duplex OG because this silhouette is the first of its kind, coinciding with the mythology of Unkulunkulu's original creations."
The design of Ting Chong's Duplex Evo continues this exploration of African tradition. Boasting a lightweight, snake-like mesh upper along the toe box and tongue, and varying hues of green, these elements are a tribute to Mamlambo, the Goddess of Rivers in traditional Xhosa culture. Described as a giant snake-like creature, Mamlambo is said to reside in the Mzintlava River.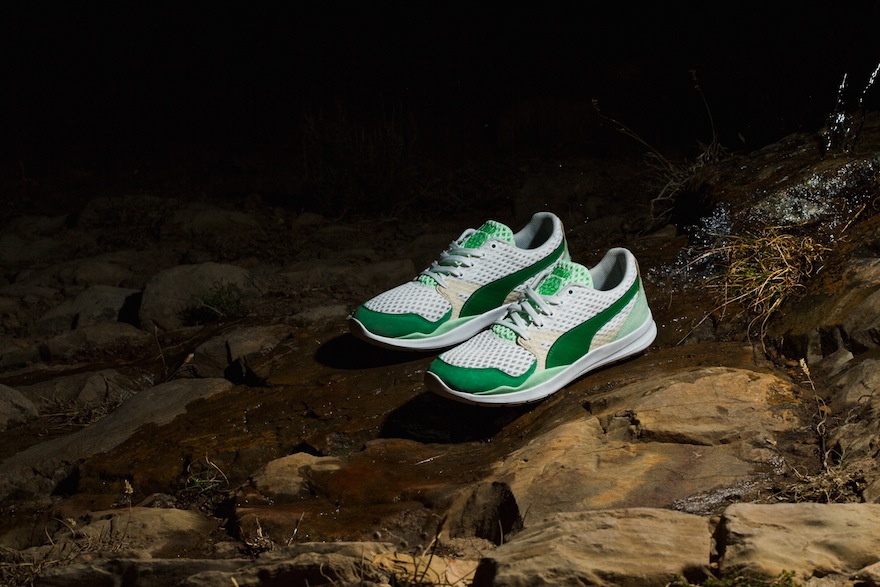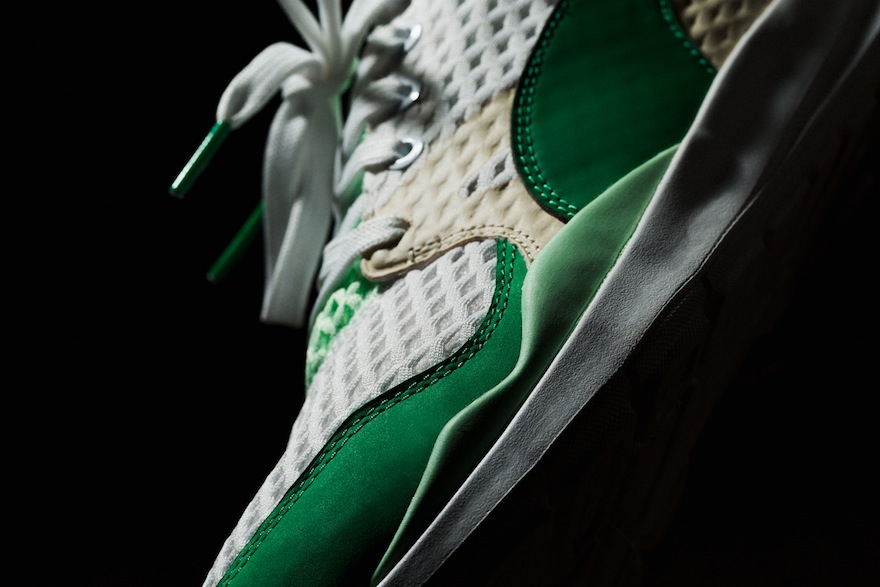 "Mamlambo is well suited to the Duplex Evo because just as Mamlambo alludes to a form that is a synthesis of various species," explains Chong. "So the Duplex Evo is a hybrid created from different materials and technology."
Both designs feature a custom typographic PUMA logo, a massive move for the brand as they rarely release a sneaker that doesn't feature their iconic typographic logo.
Currently available for purchase in South Africa at PUMA SELECT in Bree Street, Cape Town and Braamfontein, Johannesburg, as well as Shelflife and Cop Capital, the Daniel Ting Chong X Puma collection is a unique fusion of cutting-edge design and traditional folklore.