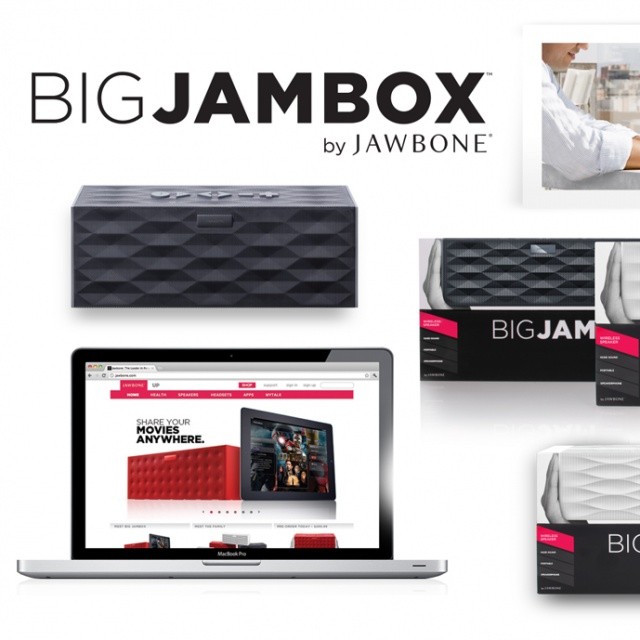 The best selling wireless speaker, Jambox, now has a big cousin to play with! Introducing the new Big Jambox by Jawbone.
Big Jambox comes with bigger sound but the same iconic design ecosystem that Yves Béhar built for the original Jambox with the partners at Jawbone.
The big thing about the Big Jambox is its ability to turn any Bluetooth-enabled mobile device into a sophisticated sound system. Think portable hi-fi sound system – with your phone!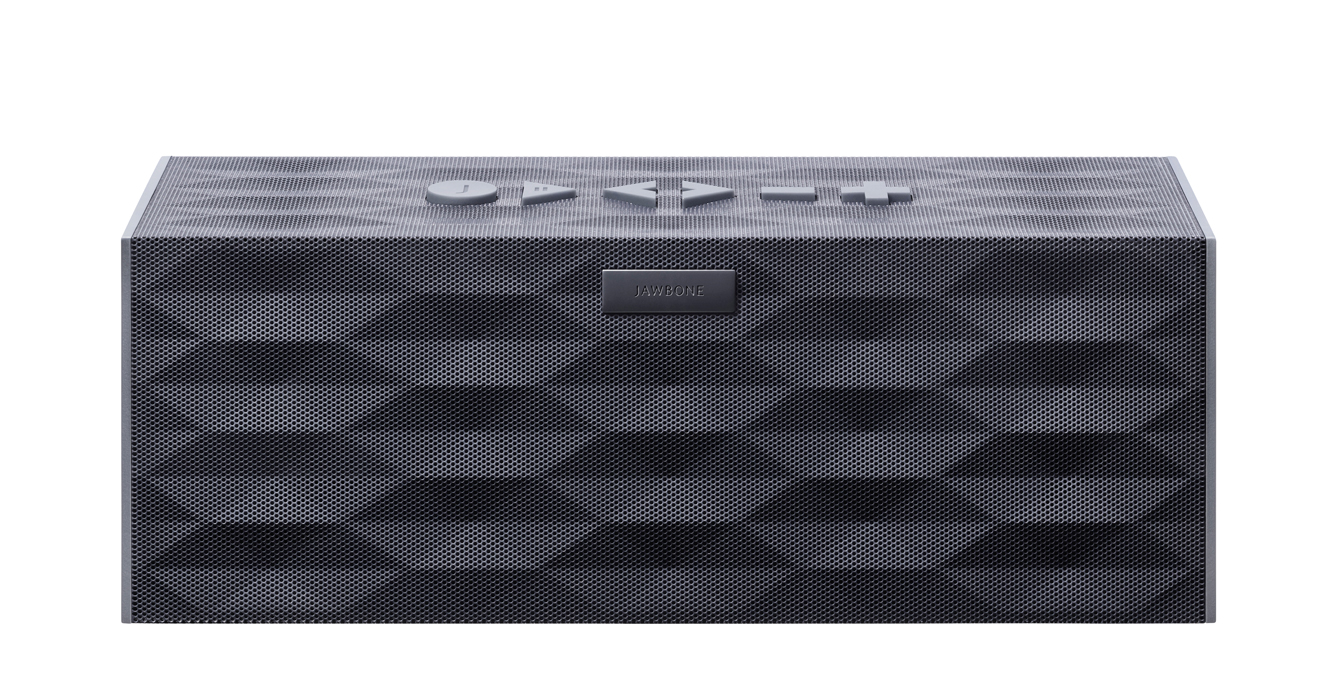 Additionally, you can hook the Big Jambox to your computer or smart device to download apps and software to customise the music-playing device.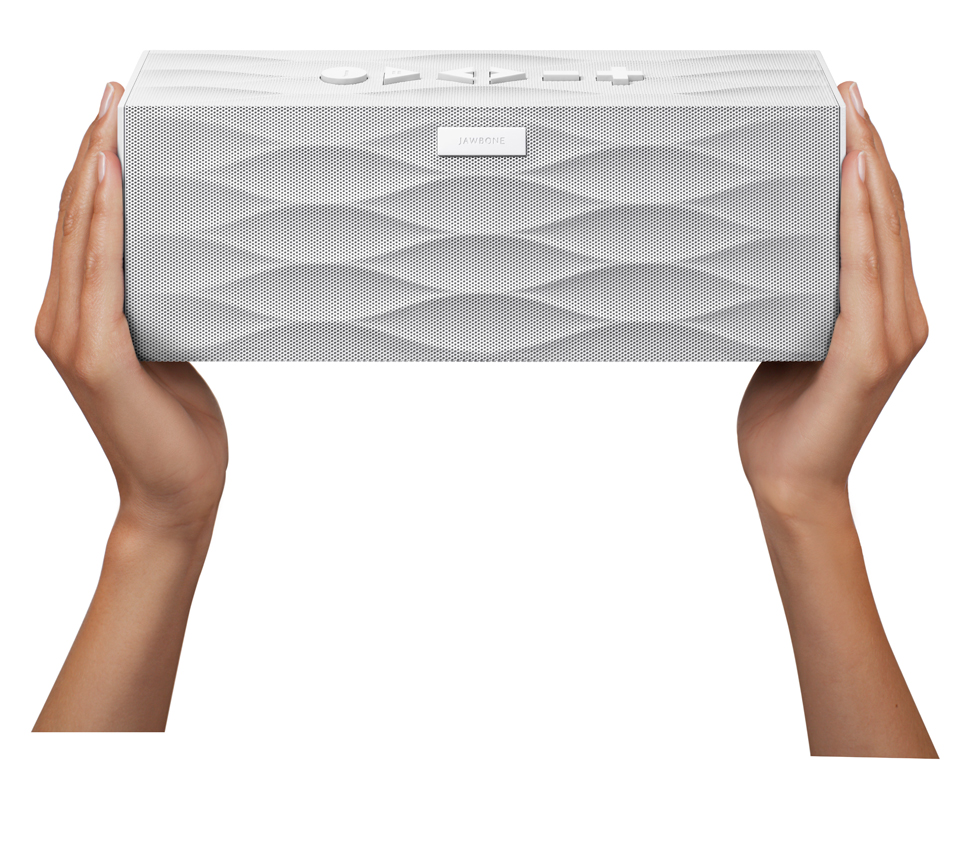 Big Jambox epitomises Jawbone's approach to design, which is to seamlessly integrate technology and everyday life.  Like its smaller cousin, the Big Jambox is able to sync with multiple devices and features volume and track navigation that can be controlled with buttons at the top of the speaker.
An omnidirectional microphone is a new feature on the Big Jambox that allows the device to be used as a speaker phone, while a built-in, rechargeable battery means that the Big Jambox can play continuously for 15 hours.
Big Jambox is available in three different colours: Red Dot, White Wave and Graphite Hex.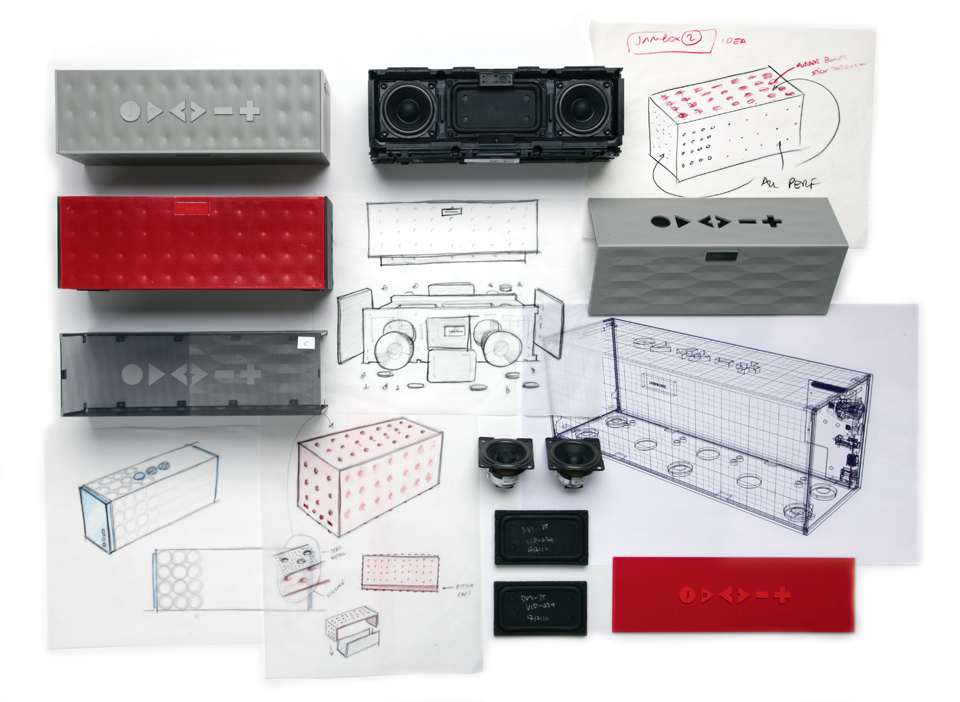 Watch the Talk with Yves Béhar