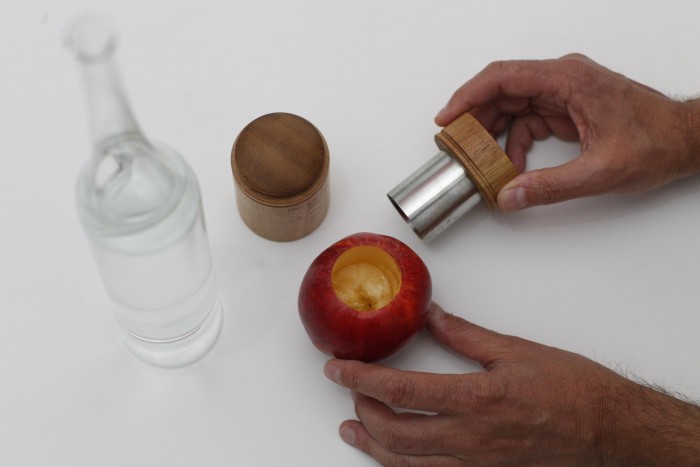 A_S_T Apple Schnapps Tool by Martí Guixé for Stählemühle. Image: Knölke/Imagekontainer.
Martí Guixé has always had a keen interest in how matter or objects could disppear after their use had been fulfilled. Now, the Catalonian designer has designed a shot glass that vanishes after use.
Made from stainless steel and wood, the A_S_T Apple Schnapps Tool allows its user to create a 50ml shot glass by removing most of an apple's core. Hereafter liquid, or rather Schnapps, is poured into its cavity. The "object" glass can then be eaten, digested and transformed into energy.
The A_S_T Apple Schnapps Tool was designed and manufactured after Christoph Keller approached Guixé to create a one-of-a-kind tool that could make for an authentic way to enjoy Stählemühle Brände Apple Schnapps.

Watch the Talk with Martí Guixé