"We shape our buildings; thereafter they shape us." – Winston Churchill
Right now, perhaps more than ever before, architects and designers are considering the societal impact that their creations hold over time. Some architects believe that a building should clearly be of its time and place; that it should echo the cultural life of its surroundings and exemplify the identity of the people who live there. Others believe timelessness is the target and that our buildings should have utmost efficiency in their DNA and serve many purposes for its people at once. While not diametrically opposed, these two angles show how creative minds are tinkering away at the problems of urban planning and housing from different perspectives.
At Design Indaba Conference 2018, a handful of speakers made poignant arguments about the direction architecture should take in the 21st century.
Morag Myerscough's colourful playground for adults was the centrepiece of the Artscape Theatre piazza during Design Indaba Conference. For her, the bleakness of concrete surroundings is the best kind of canvas to work with. While some may decry the grey and linear humdrum of modern cities, designers such as Myerscough regard it as an exciting call to action. A drab urban backdrop becomes the very reason to introduce an explosion of colour and vibrant patterns among the colourless towers of commerce.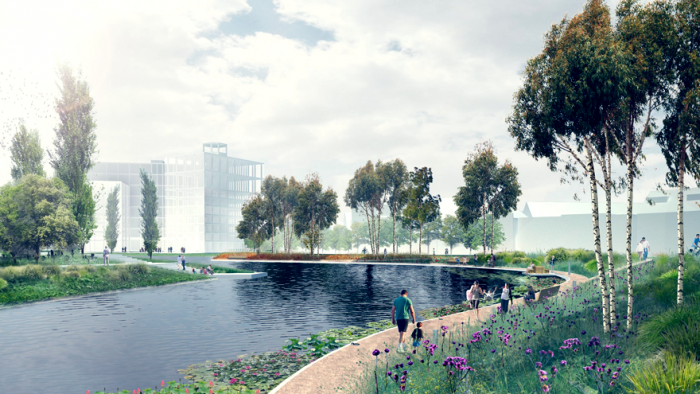 Peter Veenstra, on the other hand, works in the realm of landscape architecture. Here the lines between man-made architecture and natural surroundings are blurred in favour of sustainable harmony. To him, the future of urban development cannot but include sprawling swathes of nature. Green is intermingled with grey and linear living spaces are offset by curving, growing public gardens.
While not entirely situated in the world of architecture, the speculative work of scientist and inventor Neri Oxman and her team represents interesting avenues of research that could one day be commonplace in the offices, hospitals and shops we use daily. Oxman's Mediated Matter Group are developing materials that can artificially generate melanin, a natural chemical that shields us against harmful UV rays of the sun, to potentially be installed in the window panes of the future. With her approach, we could soon have buildings that react to weather conditions and actively protect inhabitants.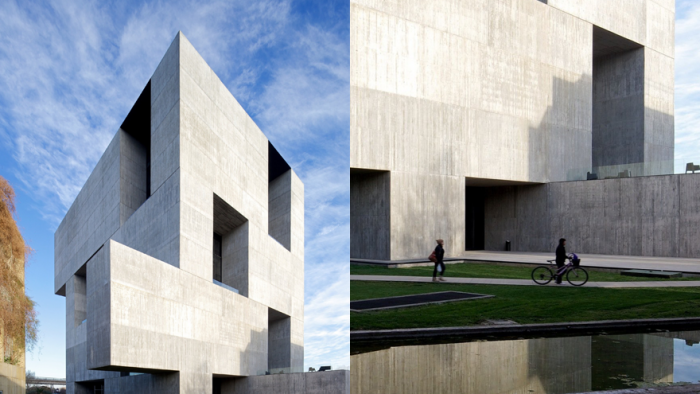 A humanitarian view forms the basis of Alejandro Arevena's work. The Chile-based architect is particularly focused on confronting the imminent global housing crisis and his approach extends beyond normal considerations of a building, incorporating aspects of social organisation and civic engagement. He is hailed as the leader of a new generation of socially-minded architects and views the rapid process of urbanisation as something that can contribute to equal living conditions for all.
Polish Global Graduate Iwo Borkowicz took a similar view with his exploits in Havana, Cuba. Having witnessed the vast disparity of wealth between poverty-stricken masses and luxurious tourism in Havana, Burkowicz set his social housing project in motion. It is called A Symbiotic Relation of Cooperative Social Housing and Dispersed Tourism in Havana Vieja – and human-centric cooperation is paramount to his vision. Without demolition or costly redevelopment, his project envisions a Havana where residents living in poverty can rent out part of their homes to tourists and use the money to help upgrade their homes on their own.
Not forgetting the importance of Earth in architecture, Antón García-Abril and Débora Mesa of Ensamble Studio are redefining the processes of making buildings so that new architectural structures can live in harmony with what was already established in the area. They work with the ground and soil below, learning from rock formations deep down and other local materials to develop structures truly made for the landscape, from the landscape.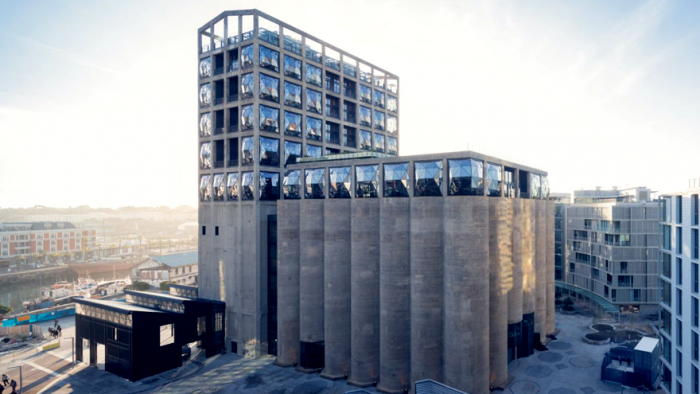 The mind behind Cape Town's recently unveiled Zeitz Museum of Contemporary Art Africa, Thomas Heatherwick, also took to the Design Indaba stage to walk the audience through this mold-breaking architecture project. Informed by the historic significance of the silo cluster in Cape Town's Waterfront and the vital it played in the city's formative years, Heatherwick designed a gallery space to celebrate and preserve its industrial heritage. Now, the Zeitz MOCAA features an expansive atrium, a series of unique geometric windows and 80 separate galleries for art lovers to enjoy. Designed to adequately reflects its past and surroundings, Heatherwick hopes it will open the door for many more buildings of its kind.
As the founder and vision behind Johannes Torpe Studios, self-trained creative Torpe is unconventional in every way imaginable. With a plethora of design projects under his belt spanning across a number of industries, Torpe's most ambitious project was the design of a spa and wellness centre (picture below) in Iceland called Red Mountain Resort. Deliberately located near a glacier, this comfort compound draws attention to the project's connection to nature. The design was inspired by the landscape itself, which means the buildings give the illusion of disappearing and melting into the icy backdrop. The space was designed in a modular way – its configuration is scalable and adjoining units can be built further in almost every direction in years to come.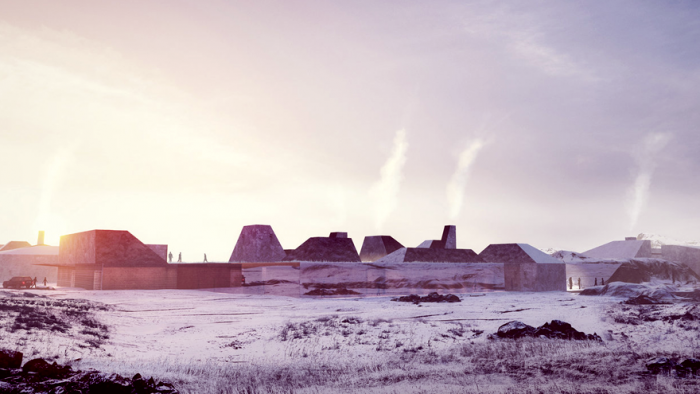 Watch the Talk with Johannes Torpe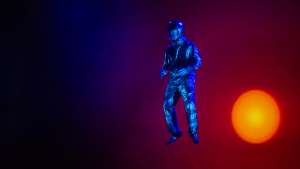 Talks
• Duration: 00:29:28
•
21 Jan 19