For every edition of the Conference, Design Indaba searches the top design schools of the world to find an assortment of the brightest young designers. This year we have three very different South African insertions to the programme, as well as graduates from Rhode Island School of Design, The Royal College of Art in London, Carleton University in Ottowa, ECAL in Switzerland, Keio University in Tokyo, the School of Form in Poland and more.
The selection of Global Graduates are often amongst the most popular talks of the conference. Sharing fresh ideas and personal projects, the graduates offer the audience an original perspective from designers who are not yet constrained by demands of their clients or shaped by habit or a legacy in design. This year we have more graduates in the programme than ever before, providing the staccato notes to the rhythm of each day.
Each of these next generation designers will have eight to 10 minutes on the stage, and as you'll see from the incredible depth and range of their work – we are sure they won't disappoint.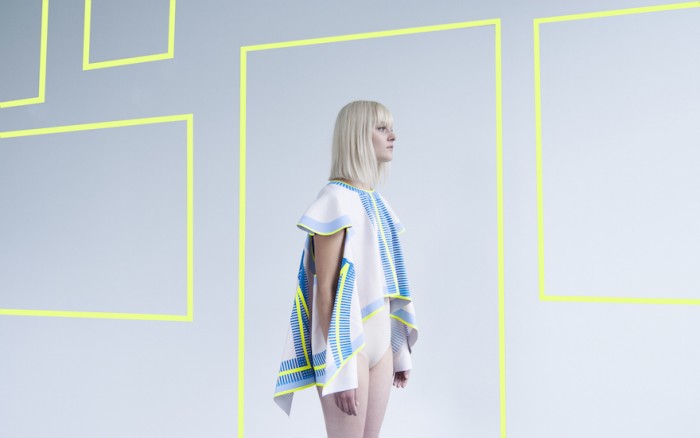 Vera de Pont
Vera de Pont is a futuristic fashion designer who experiments with how materials can communicate the relationship between the human body and its surroundings. One recent project imagined a line of clothing for a human race that lived under the waters of a flooded world. The result was the lightweight and foamy garments of her imaginative range "Floaters of the Waterplanet".
De Pont graduated cum laude from the Design Academy Eindhoven and is currently enrolled in a two year master's course, Fashion Matters, at the Sandberg Institute in Amsterdam.
Yogita Agrawal
Industrial designer Yogita Agrawal uses design to help solve problems in emerging communities around the world and her sustainable tech solutions have won her various awards and funding. Jhoule, a wearable Agrawal designed for users in rural India, harnesses energy from human motion – allowing a user to charge a light while they walk around. A day's walking can power a light for three or four hours after the sun goes down.
Agrawal moved back to Mumbai after she graduated from the Parsons School of Design in New York and set up her own design studio, and is working on using product design to create social change and bring about a more sustainable future.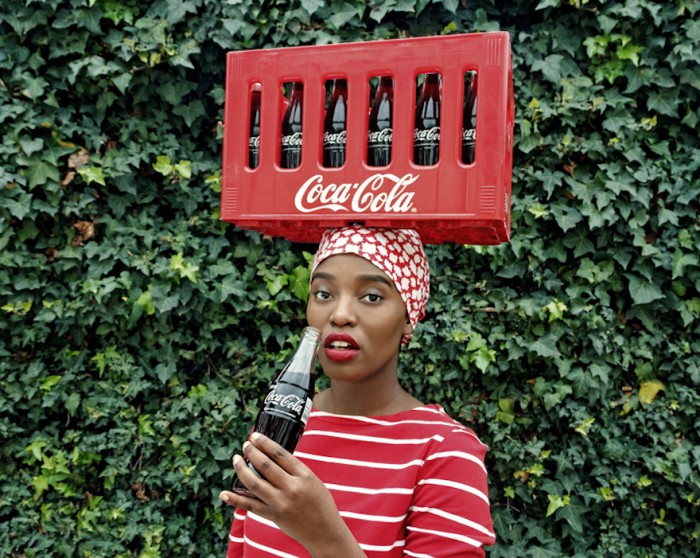 Tony Gum
Named by Vogue International as the "coolest girl in Cape Town", the young Tony Gum is an artist on a journey towards self-actualisation. Still only in her second year at Cape Peninsula University of Technology, Gum is a rare undergraduate addition to the Global Graduates selection – but with a trip to a New York art fair planned for March, a body of new work on show at the Cape Town Art Fair and a pretty serious online following, we thought she was worth the exception.
Her most recognisable work to date is arguably her Black Cola photo series, in which she features as an array of projected identities that bring together the iconic drinks brand and her own ideas of African representation.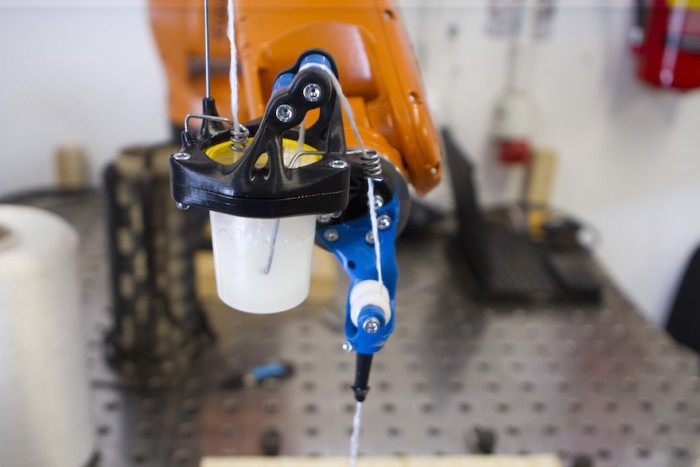 Basia Dżaman
Basia Dżaman, a student from the School of Form in Poznań, Poland, has developed a machine that can 3D print and weave carbon fibre, a material that is ultra-lightweight and highly resistant. Using a KUKA robotic arm from the US, Dzaman added 3D printing tools to the robot in order to create a bot that could print and weave at once.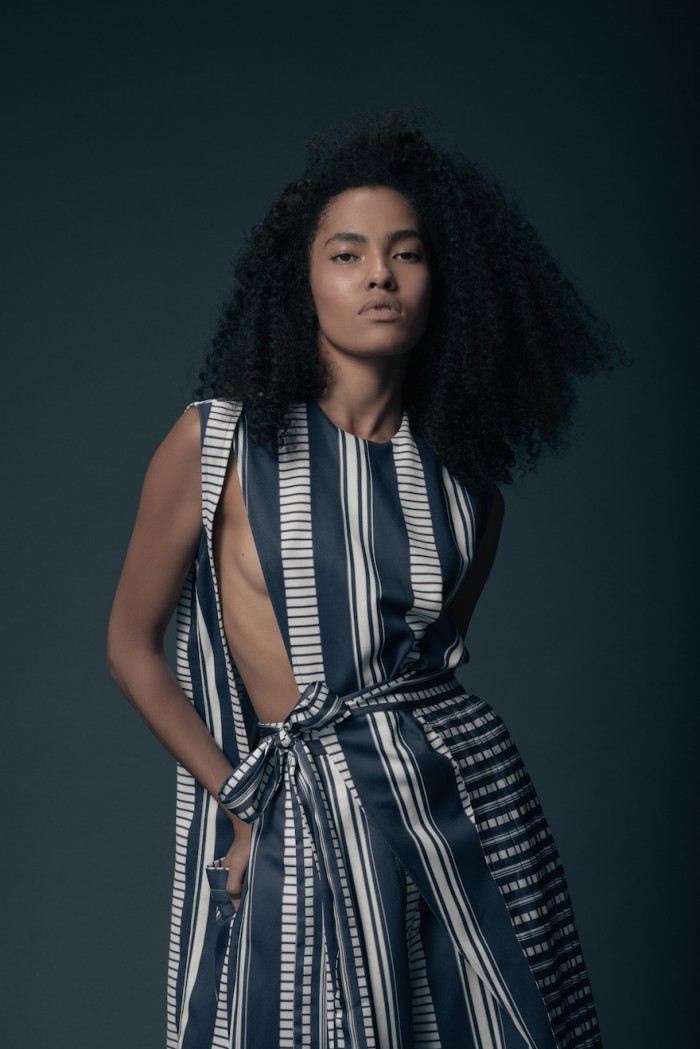 Rich Mnisi
A "graduate" of the 2015 Design Indaba Emerging Creatives programme (and before that from Leaders in the Science of Fashion school in Johannesburg), up-and-coming fashion designer Rich Mnisi founded his eponymous brand in 2014. Since its inception, the brand has stood out for its artistic imagination and minimal aesthetic. Mnisi brings together rich patterns and colours with clean, contemporary silhouettes, finding inspiration from the world of pop culture and his South African heritage.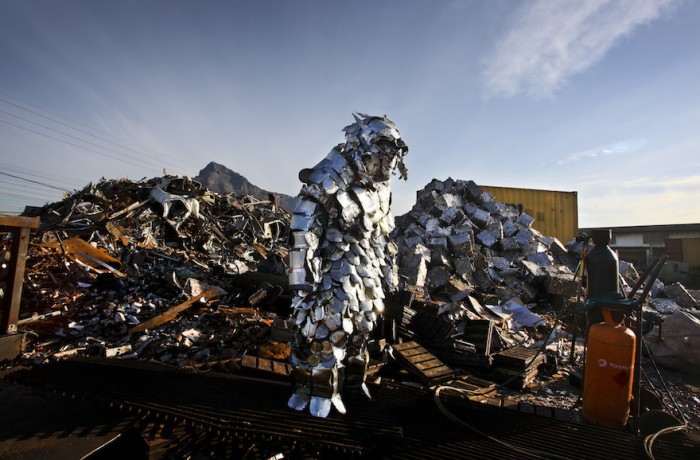 Francois Knoetze
Performance artist, sculptor and filmmaker, Francois Knoetze's most recent work – Cape Mongo – traces the life cycles of discarded objects and explores the relationship between materials and our social history. His colossal trash monsters, which trudge through the unsuspecting urban environment, focus on the objectification of persons through the personification of objects.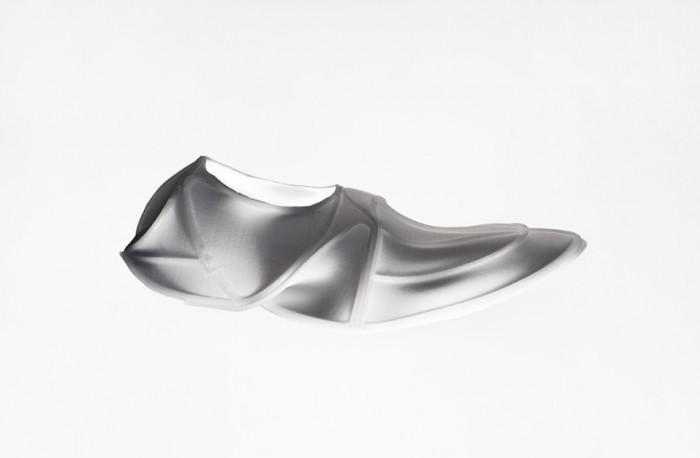 Christophe Guberan
Christophe Guberan is a product designer based between Switzerland and Boston, US, where he is currently working at the MIT Self Assembly Lab. Before studying industrial design at ECAL, Guberan studied architectural drawing – a skill that lends a preciseness of form to his work.
Guberan's research is guided by his attraction to the intrinsic features of materials, and how these can be manipulated to produce new qualities and aesthetics. For example, in his project Hydro-Fold he developed a printer that printed a mix of water and ink onto paper, creating origami-style structures as the paper folded in the humid air.
Pia Nyakairu
Ugandan industrial designer Pia Nyakairu and strives to make honest products that evoke sharable experiences in their users. She recently graduated from the Carleton University in Ottawa, with her thesis work focusing on remote rehabilitation for breast cancer patients.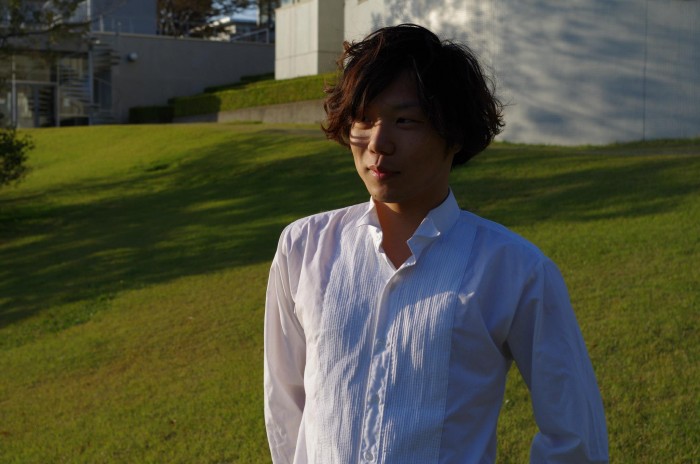 Kazuya Kawasaki
Fashion designer Kazuya Kawasaki creates speculative pieces that imagine an alternative fashion industry that has a positive impact on society. He is working towards introducing biotechnology to fashion and devoloping bio-garments made of organic materials.
Clara Mar Hernández López
Clara Mar Hernández López is an architect with a particular interest in sustainable design, renovations and interior architecture. She looks at how to adapt existing buildings and structures to suit societies changing needs.
In the last four years, López has contributd to the renovation of the Rijksmuseum in the Netherlands and the World Trade Centre Food Court at Ground Zero in New York.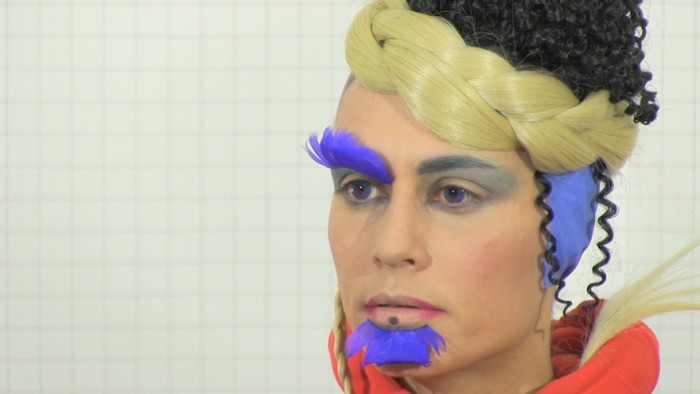 Naama Schendar
Naama Schendar is a multidisciplinary artist, exploring identity and individuality. In her project Your Beautiful Self (a film and photography series), Schendar investigates if it is possible to induce empathy for another by adopting their physical mannerisms and even their voice.
By lip-syncing over recordings of interviewees discussing traumas they had experienced, Schendar found that she could pick up subtle indications of emotion in the pauses and breaths between words. She also experiments with outlandish make-up and clothing to dislocate herself from the characters she tries to embody. Because of her outfits, the voices of the real trauma victims become like fictional charcters in Schendar's films.
All of the Global Graduates will be speaking at Design Indaba Conference 2016. Book now.
Watch the Talk with Vera de Pont
Talks
• Duration: 00:08:29
•
24 Apr 17