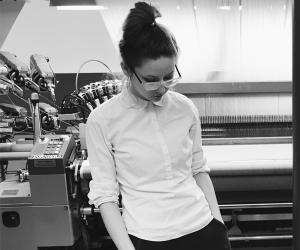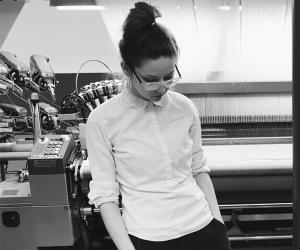 Speaker
Vera de Pont is a designer who uses her experience in different fields (such as medical science, photography, textile design) for her futuristic views on fashion, and fashion production. Whether it is a visual project or materialised, De Pont's work spans both fantasy and reality.
In June 2015, she graduated cum laude from the department of Man and Identity at the Design Academy Eindhoven (Netherlands). The department focusses on the human body and it's direct surroundings and de Pont created experimental, tactile projects in both fashion and interiors.
Her two graduation projects, "Pop-up" and "Floaters of the Waterplanet" were both nominated for the Renee Smeets Award, the Melkweg Award and the Keep An Eye grant. Both projects were shown at the graduation show during the Dutch Design Week in Eindhoven, October 2015.
Currently she is enrolled in the two year Fashion Matters master's programme at the Sandberg Institute Amsterdam, researching the future of fashion.