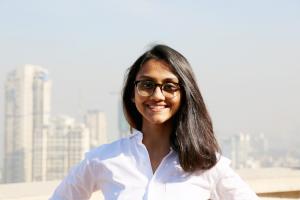 Speaker
Yogita Agrawal is a recent graduate of the Industrial Design BFA programme at Parsons School of Design, New York. As a designer, Agrawal strives to make beautiful and meaningful objects and experiences that touch people's lives. Her work focuses on problem solving by designing simple yet innovative products and sustainable technologies for emerging communities around the world.
Agrawal's design process involves a constant back and forth between rapidly prototyping various ideas and opening them up for direct feedback from users. Following this approach Yogita was able to tap into the mobile lifestyle of people in rural India to design Jhoule – a wearable, human-motion-powered device to light up homes in off-grid villages.
Jhoule has been awarded and funded by the Michael Kalil Endowment for Smart Design and the James Dyson Foundation Fund at Parsons. Following graduation Agrawal and her team, went on to design Soapen, a product aimed to reduce infant mortality rates by promoting the habit of handwashing with soap among young children. Soapen won the Wearables for Good Challenge by UNICEF, ARM technology and frog design. The team is currently a part of UNICEF's accelerator program.
Her approach of prototyping and testing early on in the design process directed her decision to move back to Mumbai, India where she now runs an interdisciplinary design studio that focuses on impact-driven solutions. As she works on refining and developing Jhoule and Soapen, Agrawal's dream is to further the role of product design in bringing about social change towards a sustainable future.