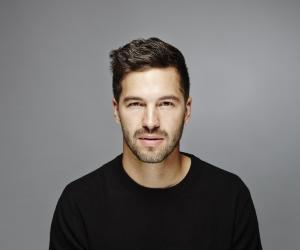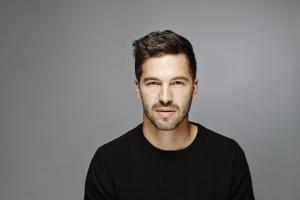 Speaker
Christophe Guberan is a 30-year-old product designer based
 in Switzerland and the USA. His work is the result of material testings and observations. This interest started while studying architectural drawing and was cultivated further as an industrial designer at ECAL. Guberan's practice gives him the opportunity to
 work and produce objects with several leading companies such as Nestlé, Alessi, USM, Steelecase and Google. In 2014 Guberan moved to Boston where he started a collaboration with MIT Massachusetts Institute of Technology.
He is currently working on experiments at MIT's Self Assembly Lab.
Guberan's research is often guided by strong attraction to materials and their intrinsic features, always starting with a simple observation of materials – for example the water-sensitive properties of the paper.
 By hacking devices, he challenges the limits 
of the matter to rethink the traditional production processes that implement
 new aesthetics and qualities. The evolution from his early project "Hydro-Fold" to "Active textile" and "Wood fibers" illustrates the rewarding partnership as the projects have the same guiding principles and give few solutions for new processes.
Guberan has lectured at several design schools and conferences in the US, including Parsons School of Design and the Tufts University. His work has been exhibited at the London Design Museum, Milan and Tokyo Design Week, Times Square NYC and more.