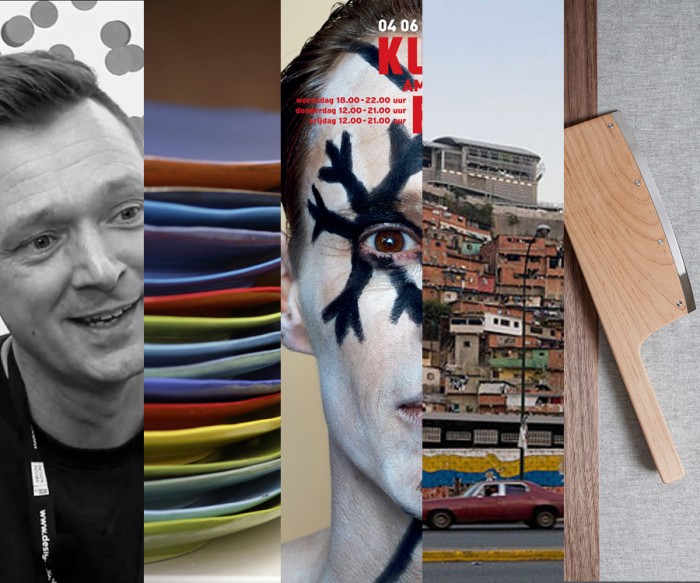 Take Five
1
Service design might not be as sexy as product design but it has far-reaching consequences, profoundly impacting people's experience of everyday activities such as going to the doctor, catching a bus or paying an electricity bill. In this interview with Design Indaba's video team, Mikal Hallstrup discusses the work of Designit, which has helped major brands such as Novo Nordisk, Audi, Cisco and Vodafone, rethink their services to adapt to the fast-changing demands of the digital age. Learn more here.
2
For industrial designer Ian Murchison, working without a client's brief has given him the freedom to reimagine everyday products such as the Red Dot Award-winning Mapel Set knives that challenge perceptions about what products should look like. Watch this five-minute video here.
3
In this video roundup we focus on four different aspects of city-making and design in the urban context. Carlo Ratti and Assaf Biderman from MIT's SENSEable City Laboratory talk about the connected city, Bland Hoke and Howard Chambers share their thoughts using existing infrastructure, while issues of mobility and safety are explored by Alfredo Brillembourg and Kees Dorst, respectively.
4
Every year KunstRAI, the Dutch art fair, creates an iconic poster to promote its event, featuring a prominent Dutch creative. The portrait reveals the creative with a "mask" to reference a well-known design they have created. For the 30th edition of the fair, legendary graphic designer Anthon Beeke, the man behind the famous series of posters, features the "hippy with a business plan", Daan Roosegaarde. Flip through this Lookbook to see just how creative a portrait can be.
5
Step into the studio of Clementina van der Walt – a ceramicist in search of meaning through making. "I make things because I am looking for meaning," says Van der Walt. "Why do we exist on the planet? What does it mean to be a human being? I guess my work is always a search for that. I haven't found it yet..." Read more here.
Watch the Talk with Henrik Vibskov